California developer plans luxury hotel on south Strip
Updated February 18, 2020 - 5:58 pm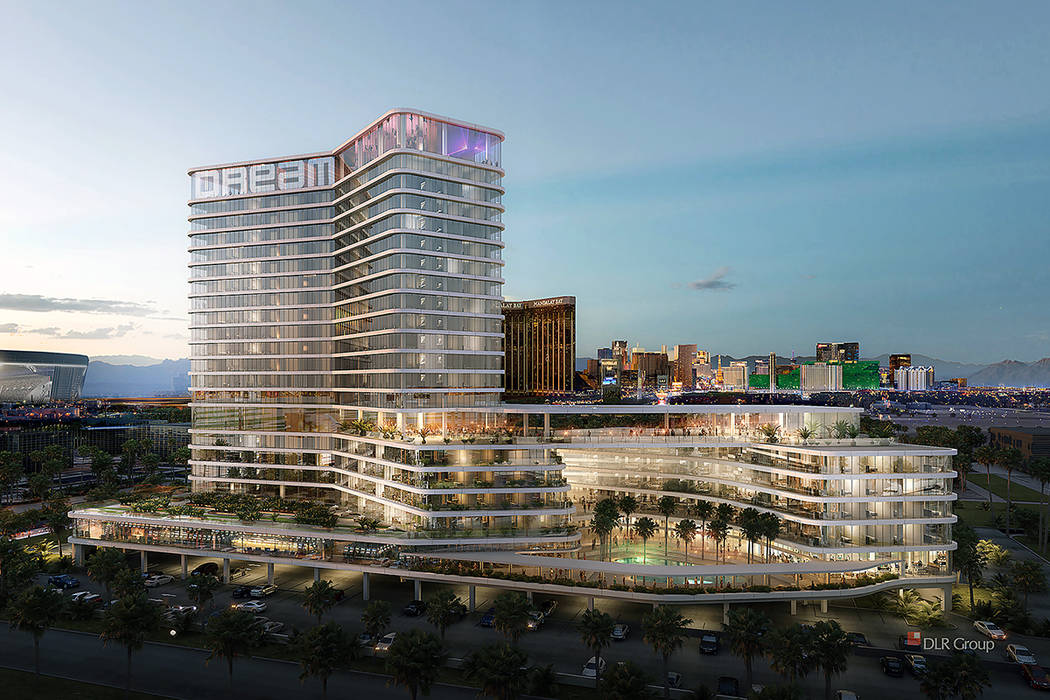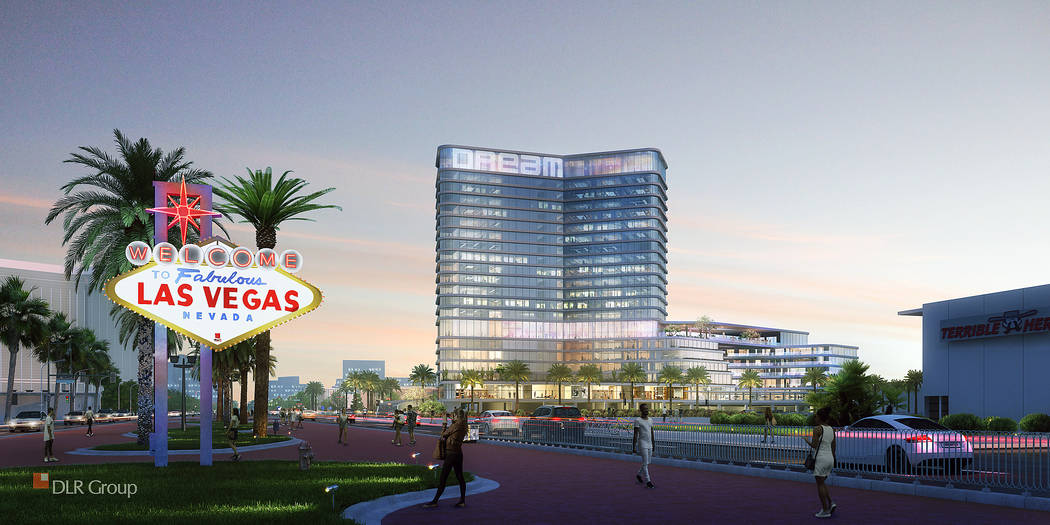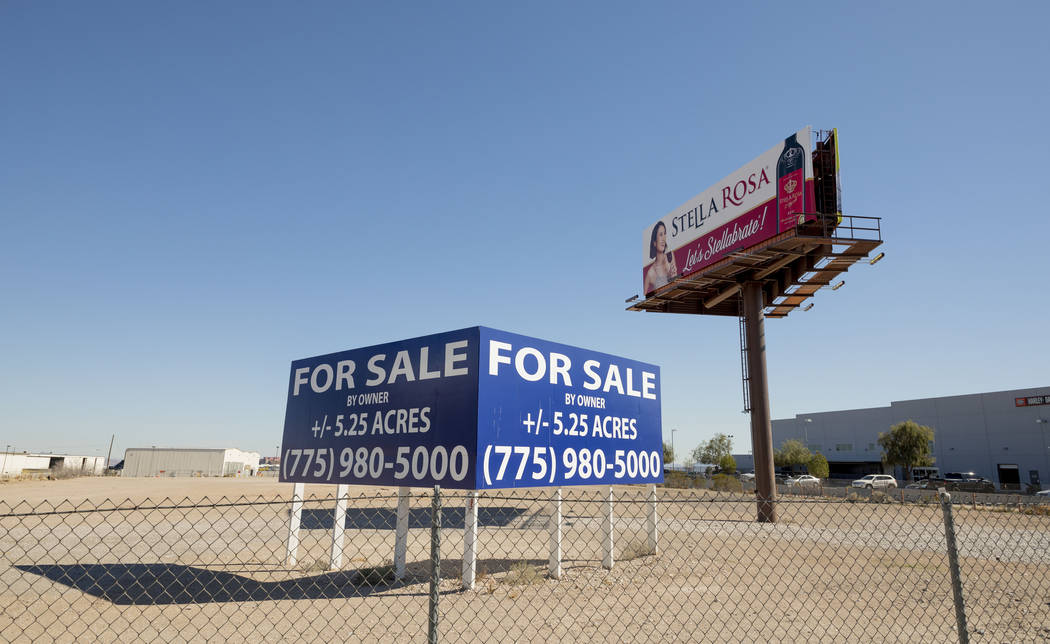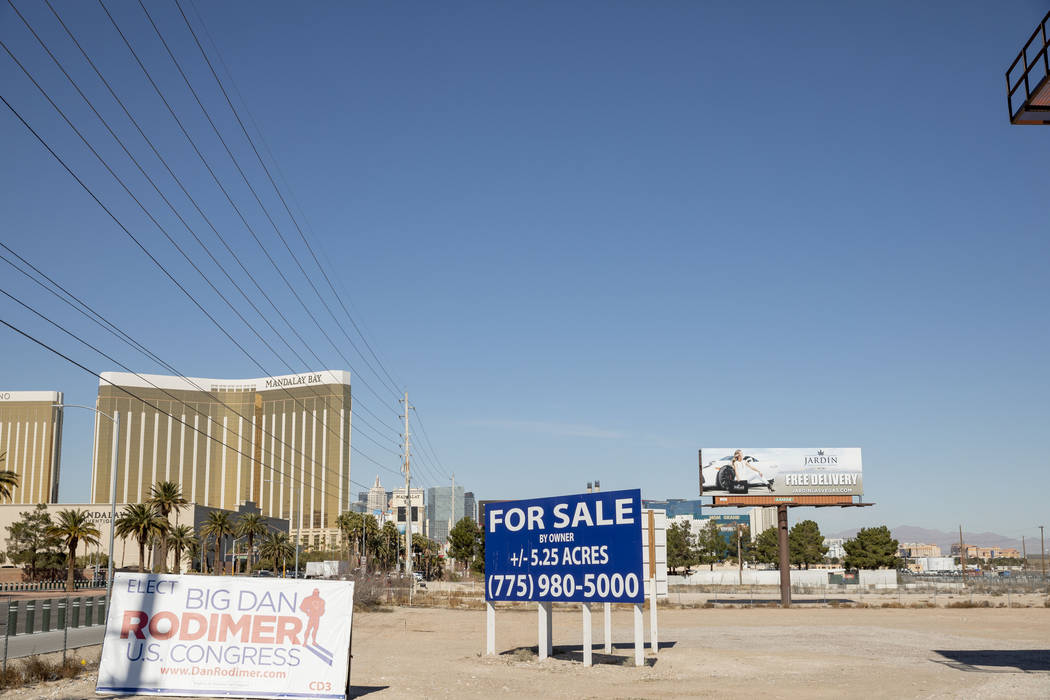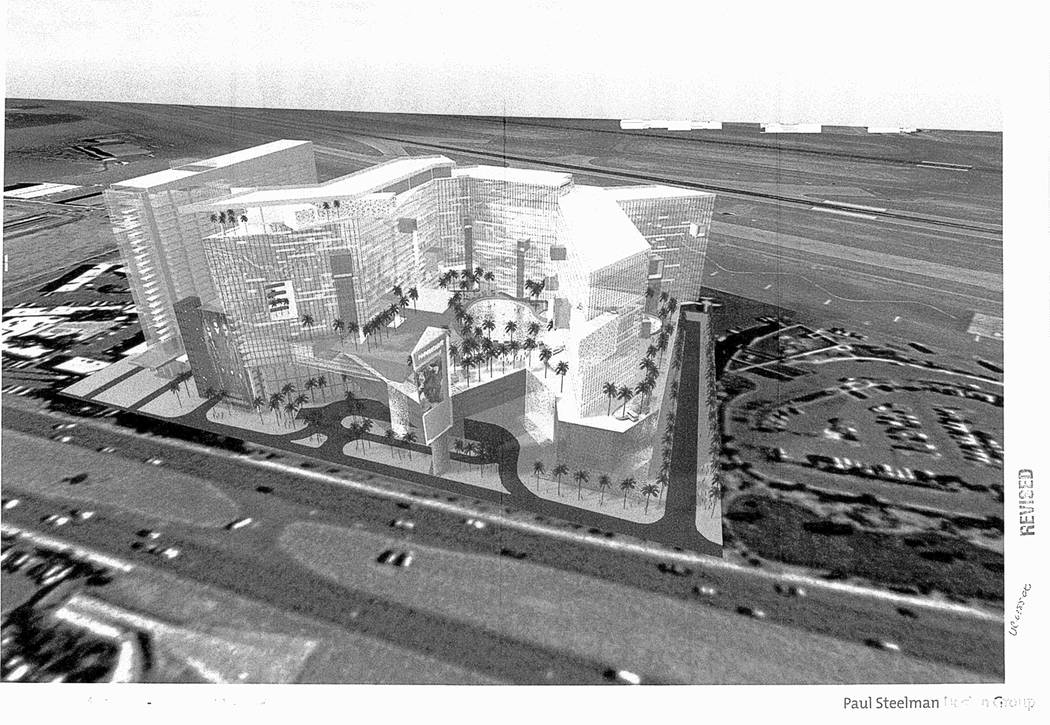 With vacant lots, boarded-up buildings and other blighted real estate, the south edge of the Strip has lagged behind other parts of the resort corridor for years.
But some project ideas for the area have popped up lately, and now another is in the works: a luxury hotel-casino called Dream Las Vegas.
Developer David Daneshforooz and Shopoff Realty Investments teamed up to acquire a 5.25-acre plot of land on Las Vegas Boulevard just south of Russell Road, the site of a failed high-rise project from the bubble years, for $21 million. The sale closed Friday, property records show.
They aim to break ground on the 450-room hotel by early 2021 and finish by early 2023.
The project, next to a Harley-Davidson motorcycle dealership, would cost about $300 million and is not some "pie-in-the-sky" proposal, said Daneshforooz, owner of Southern California real estate firm Contour.
The 37-year-old investor, who said he was born and raised in Las Vegas and has developed other projects here, liked the site in part because of its proximity to the Raiders' future home.
The under-construction Allegiant Stadium is about a mile from the property, and Daneshforooz figures the $2 billion, 65,000-seat venue will spark more life on the south Strip.
"I think the Raiders stadium is going to change everything," he said.
'Thrilled' about location
All told, Dream would be a fraction of the size of other resorts on Las Vegas Boulevard but would provide a rare burst of commerce on a quiet stretch of the famed casino corridor.
The west side of the street has megaresorts such as Mandalay Bay and Luxor. The east side has some retailers, apartments and motels but also empty lots, a boarded-up tavern, a shuttered motel behind barbed-wire-topped fencing and the abandoned, partially built SkyVue observation wheel project, whose two giant concrete columns have been sticking out of the ground for years.
Project plans aren't finalized but call for Dream to stand 21 stories and feature restaurants, a rooftop bar and lounge and nightlife, said Jay Stein, CEO of Dream Hotel Group.
The New York-based company would operate the hotel and has been looking to open a Las Vegas outpost for more than 10 years, he said. A separate company would run the casino.
Stein envisions football fans walking to Raiders games from the hotel or tailgating there. He also cited the proximity to the "Welcome to Fabulous Las Vegas" sign, a popular tourist spot where people might take photos with the hotel in the background.
"We're thrilled about the location," he said.
Bill Shopoff, founder of Southern California-based Shopoff Realty Investments, noted that the project site is in a tax-incentive Opportunity Zone. He said he also liked the concept of building a boutique-style hotel.
Shopoff said it's "not lost on us" that Dream would be smaller than other Las Vegas hotels, and that he doesn't want to compete with heavyweights such as MGM Resorts International and Caesars Entertainment Corp.
"I don't need to go head to head with those guys," Shopoff said.
Boom and bust
Dream isn't the only possible project in the area. Israeli hotelier Asher Gabay bought the Motel 8 property in 2018 and unveiled plans for a 34-story hotel-casino called Astral. Operators of the Pinball Hall of Fame arcade also bought a plot of land next to what's now the Dream site in 2018 and received approvals last year for a new facility there.
Still, like many other parts of the valley, the south Strip has a history of developers pitching big ideas and never following through.
Its cemetery of plans includes the 77-acre World Port Resorts, the multibillion-dollar Elysium, a 26-story condo tower, the two-tower Paramount resort and SkyVue.
Florida developer Daniel Kodsi acquired 10.7 acres in the area in 2005 for almost $66 million, property records indicate. He filed plans for Paramount, but the economy imploded and Kodsi never built the project. The land was lost to foreclosure, records show, an all-too-common fate in the valley.
Half of the site is now earmarked for Dream, and the other half is occupied by the Harley dealership.
Kodsi, CEO of Royal Palm Companies, declined to comment for this story.
Lily Funds founder Tom McManus, who sold the parcel to Daneshforooz and Shopoff and is trying to sell 22 acres nearby for $95 million, attributed the area's struggles to the Great Recession.
But he figures the future will be brighter.
"I genuinely believe better days are ahead," he said.
Contact Eli Segall at esegall@reviewjournal.com or 702-383-0342. Follow @eli_segall on Twitter.