Californian pushing aviation museum in Southwest, maybe Nevada
December 29, 2017 - 2:13 pm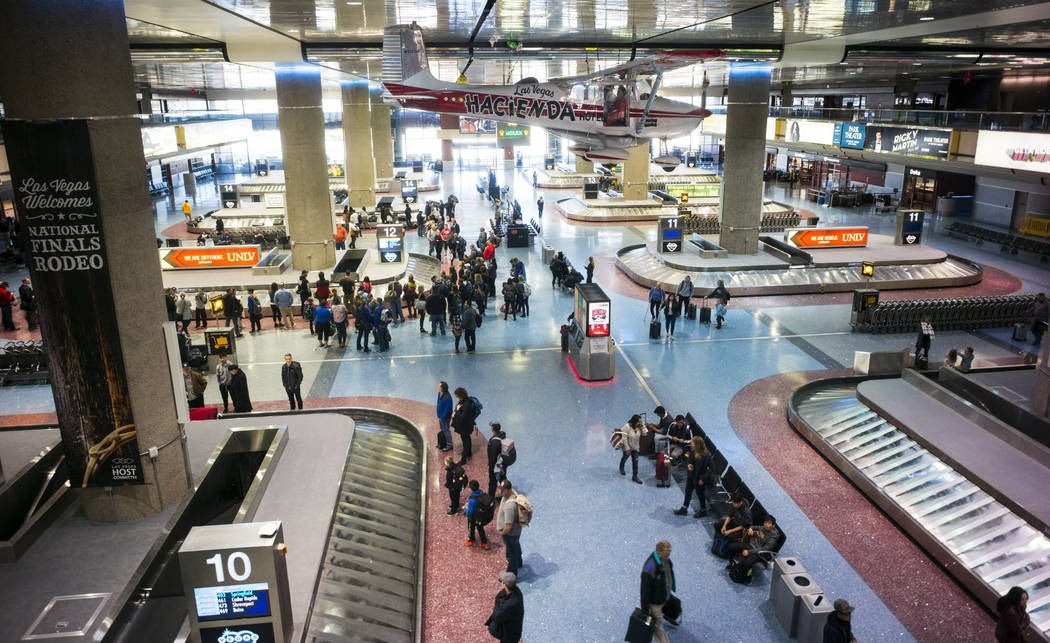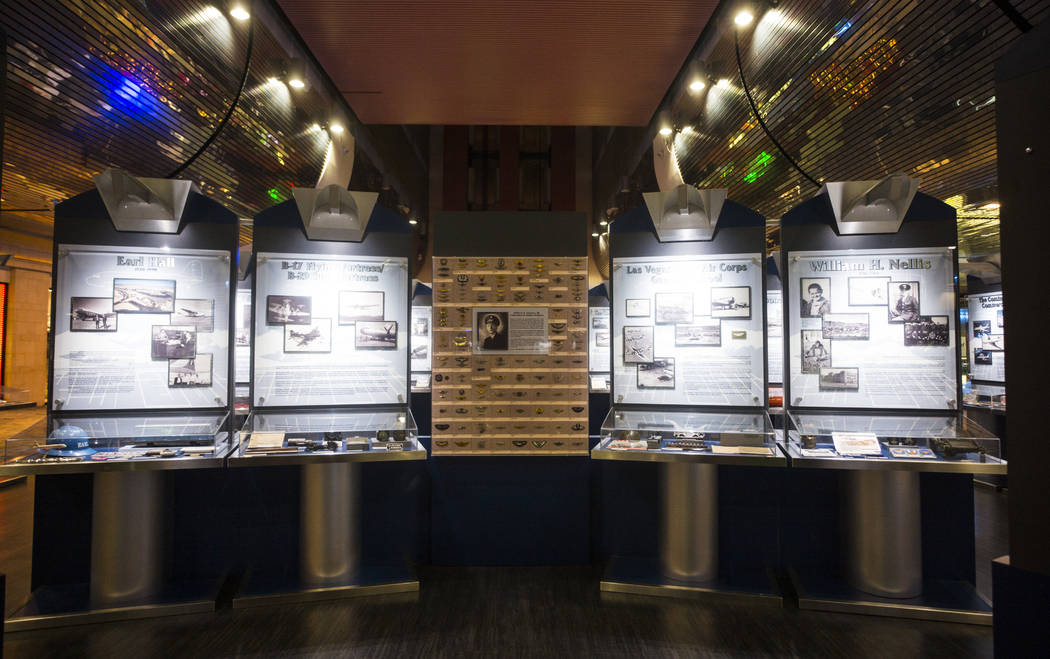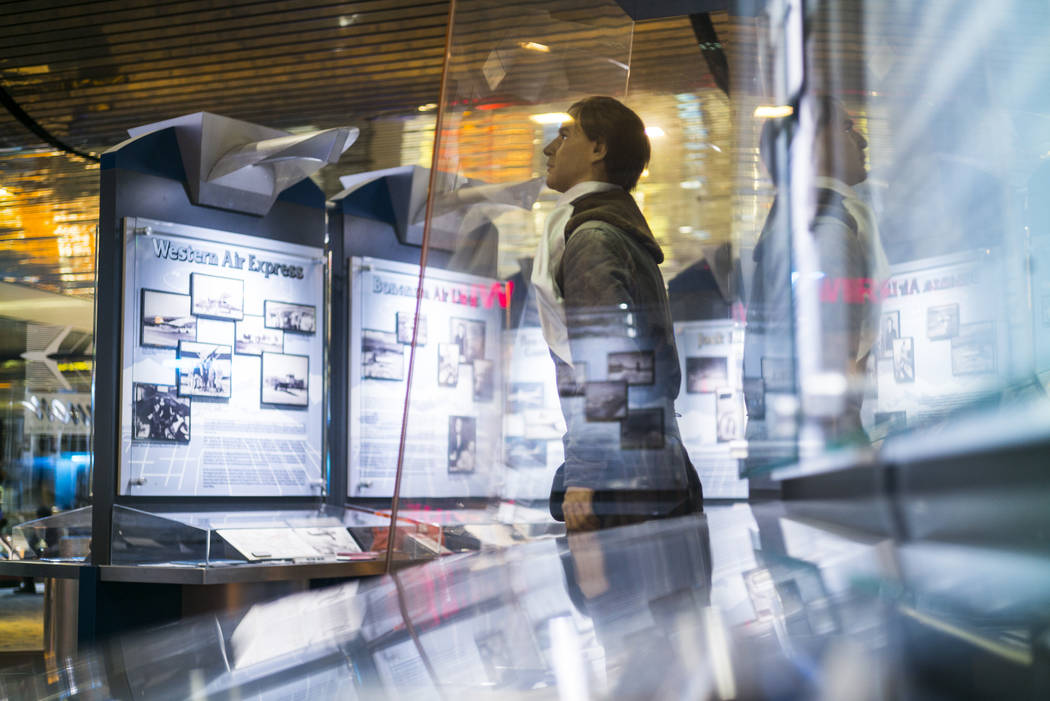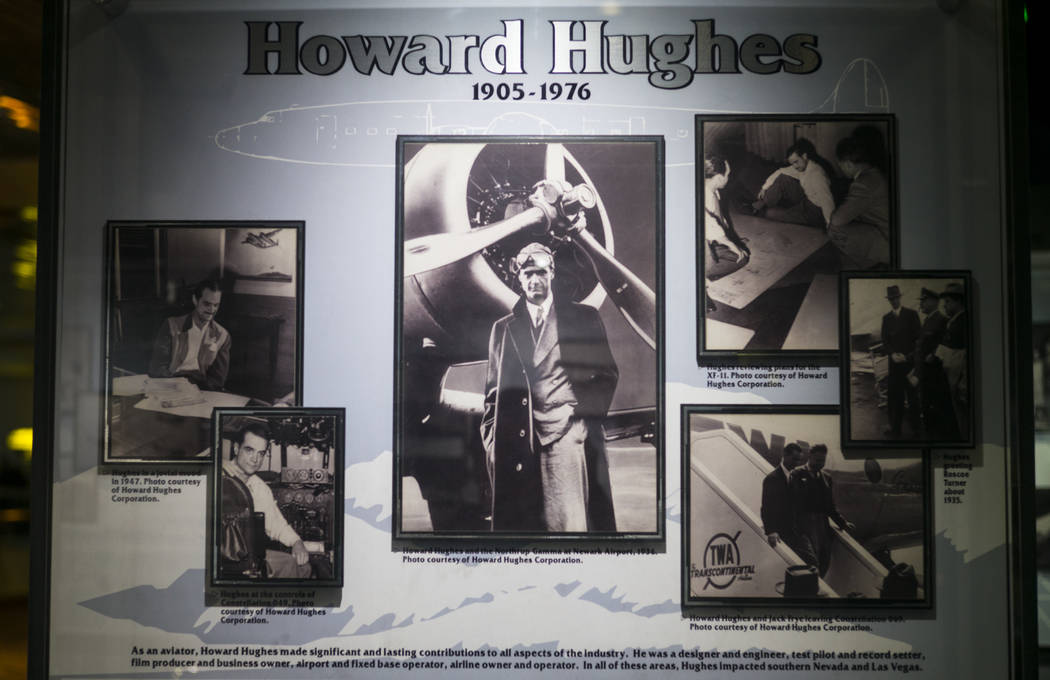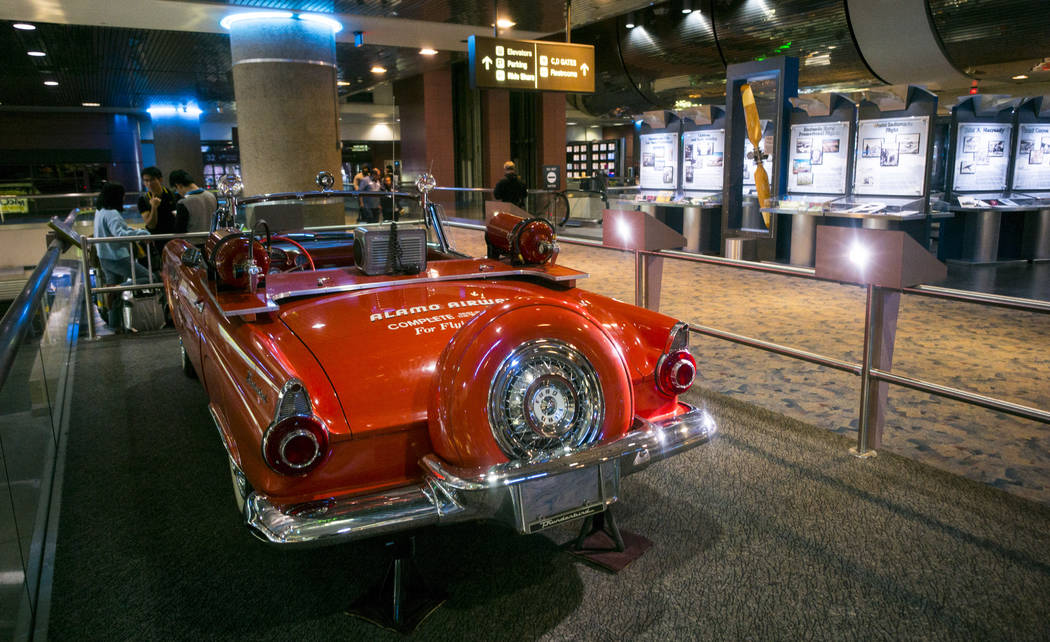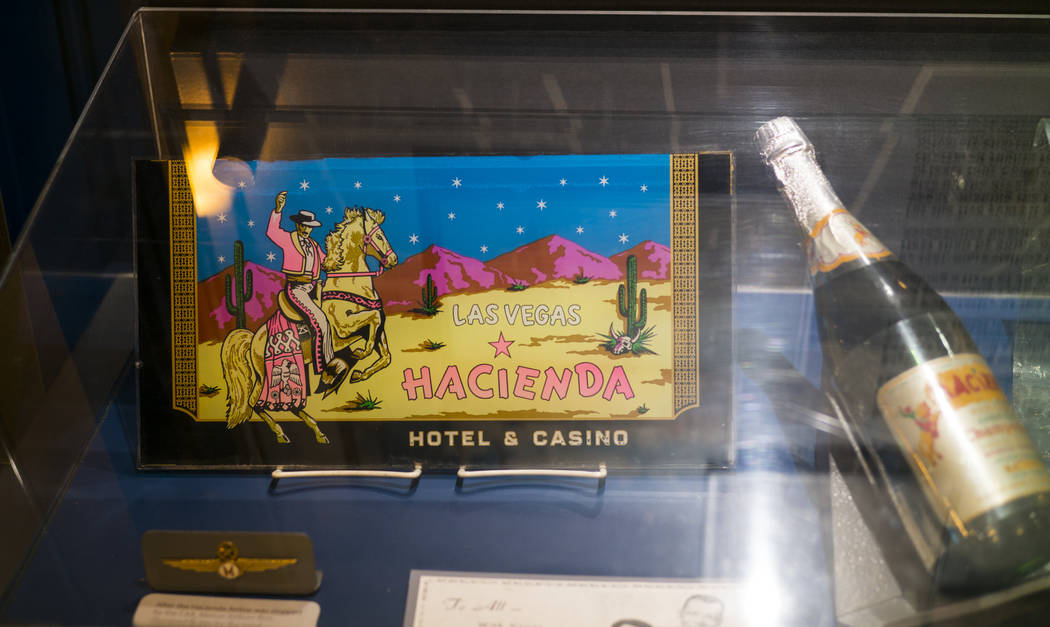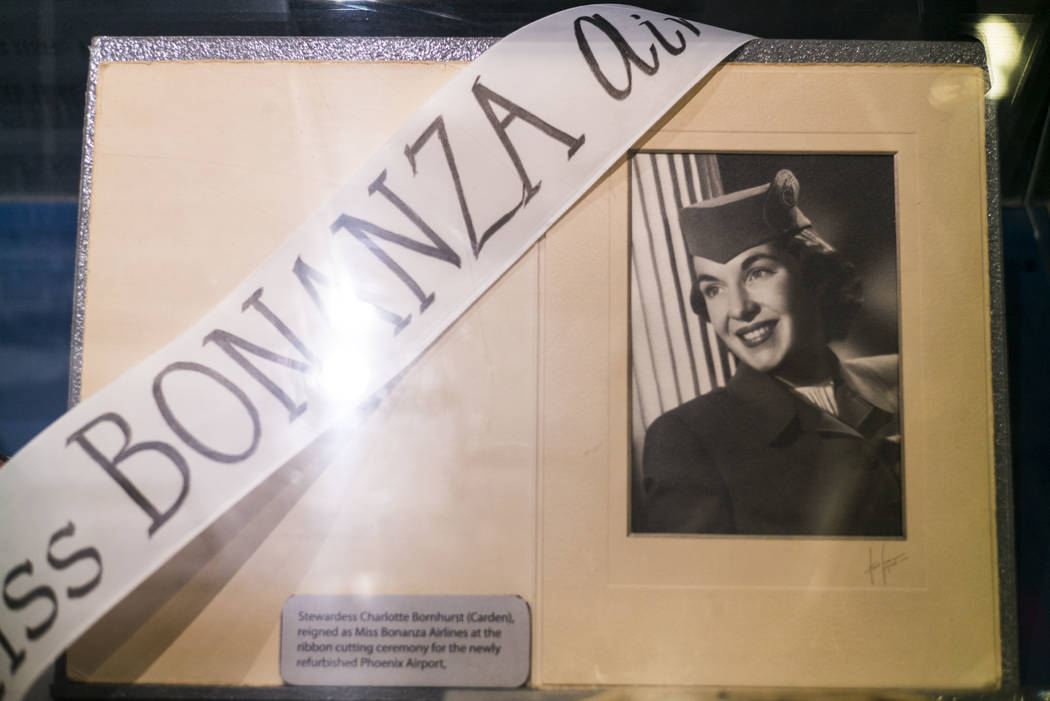 The only aircraft in the Howard W. Cannon Aviation Museum at McCarran International Airport is a 1958 Cessna 172 single-engine plane that still holds the world endurance record aloft at 64 days, 22 hours, 19 minutes and 5 seconds without touching the ground.
Passengers traveling to and from Las Vegas can see it anytime they like, suspended over a baggage claim area at McCarran's Terminal 1.
If Bob Swift has his way, there could be far more planes — maybe even some spacecraft — at his dream New Southwest Air & Space Flight Museum.
All he needs are some people who share his vision and about $200 million.
Swift has been sharing the dream of developing an aviation museum for the Southwestern United States for years, focusing most of his attention on Southern California, the San Francisco Bay area and Las Vegas.
Long Beach opportunity
With visions of turning a mothballed Boeing manufacturing plant that once built the company's monstrous C-17 Globemaster military cargo jet in Long Beach, California, recently dashed, Swift turned his sights once more to Southern Nevada. The semi-retired Lawrence Livermore National Laboratory engineer met with a few aviation industry friends and took a look at the rapidly developing Henderson Executive Airport on a recent visit to Las Vegas.
"It would have been a good facility for a museum because it's got the space, it's right next to the airport, but it's not on the airport," Swift said of the Long Beach opportunity that seems lost because Boeing reportedly is seeking bids from manufacturers to convert the factory into a commercial enterprise.
Boeing did the same thing with its Long Beach Boeing 717 plant, which has been converted to a Mercedes Benz vehicle preparation facility.
Swift sees similar potential at Henderson, but he knows he must move quickly before available land is snapped up.
"Las Vegas has been one of my target areas all along because of the potential of available land," Swift said. "But now, the development around the airport is really going nuts."
Popular Henderson area
Among other projects, Costco is being built near the airport and the Oakland Raiders reportedly have scouted the area for a potential $100 million team headquarters and practice facility.
Swift said Las Vegas is appealing to him because it attracts 43 million visitors a year and other museums have popped up over the years, including the Mob Museum and the Neon Boneyard.
"I think that ultimately there will be more art museums here, too, because people are always looking for more things to do when they're here," he said.
He said museum visitors tend to spend 60 percent more on their trips than the average tourist.
Swift communicates with backers on a Facebook page and in 2014 made a six-minute promotional video on YouTube that explains his vision. He also writes the big-birdhouse.blogspot.com and last summer penned a guest editorial in the Long Beach Telegram that made the case for turning the Boeing facility into the museum.
He argued that the Boeing facility would be perfect because it already had many of the hoists and cranes necessary to move aircraft parts around. He figures he needs a minimum of 25 acres and between 300,000 and 500,000 square feet for displays with additional square footage for restoration work. He says it's also important to have food service and a theater onsite.
Aviation museums across the country often have social events and dinners at their museums as revenue generators. He expects aircraft — civil and military, large or small — would be donated and volunteers would help skilled laborers on restoration projects.
Space shuttle Endeavour
Having a nearby airport would be beneficial to fly some displays in, but he said it's not impossible to deliver large aircraft by truck, just as the space shuttle Endeavour was delivered the last few miles by truck through city streets to the California ScienCenter in Los Angeles.
In Swift's visit to Las Vegas earlier this month, he stopped at Bigelow Aerospace in North Las Vegas, dropping off a note to founder Robert Bigelow seeking advice.
Bigelow's inflatable space station modules are being tested by NASA on the International Space Station.
Swift has seen the Cannon Museum at McCarran and acknowledged that it would be nice to collaborate with the museum, which is overseen by the Clark County Museum System.
But relocating the Cannon exhibits to Swift's dream museum isn't likely.
"Moving out would be a non-starter because the airport wants us there," said Cindy Sanford, the museum's registrar.
475,000 visitors
She said the museum had an estimated 475,000 visitors in 2016, but it's not a conventional museum with tours and school field trips.
Sanford said besides the Cessna, guests seem to gravitate to displays showing historic flight attendant uniforms and to display cases showing models of aircraft that have landed at McCarran.
Those displays are scattered throughout the airport, including a display on the bridge connecting the B and C gates on the airside of the security checkpoint.
Swift says he'll continue his pursuit of the project.
"The immediate problem that I see is, because land is being snapped up so fast, and potential areas like Henderson are being developed so rapidly, that trying to say, 'We have to raise all this money to do this,' is not going to work," Swift said.
"The immediate issue is I need to promote the idea," he said. "We need to find the land and set it aside for a museum, then worry about the fundraising to get it built. Even if it doesn't get built right away, the land will still be valuable."
Contact Richard N. Velotta at rvelotta@reviewjournal.com or 702-477-3893. Follow @RickVelotta on Twitter.