Carnival Corp. CEO unveils wearable technology at CES
January 5, 2017 - 5:41 pm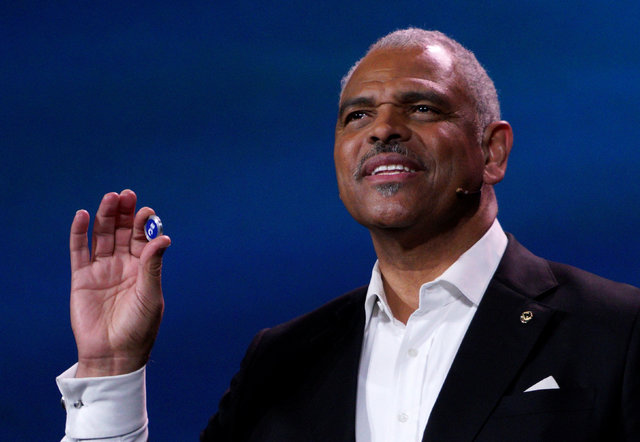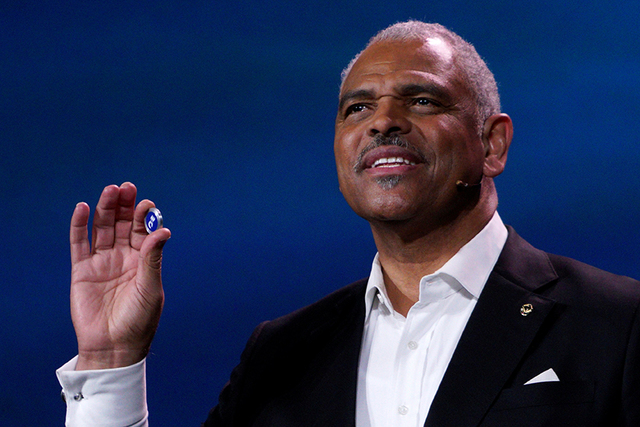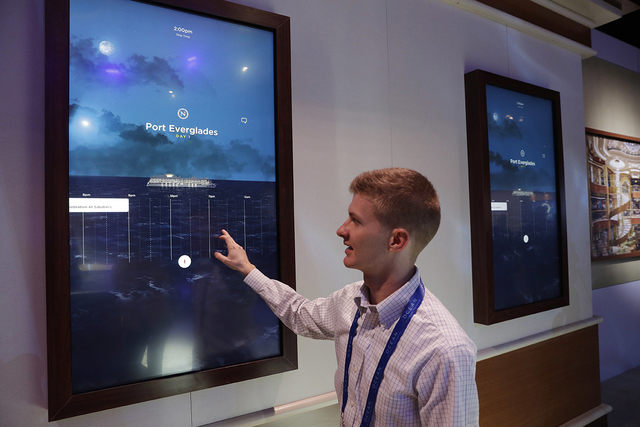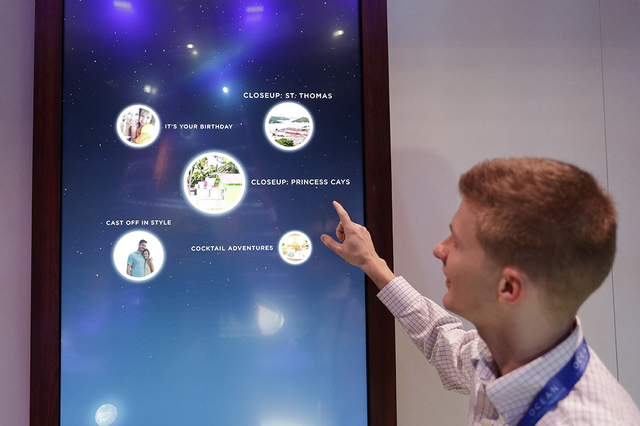 Standing in long lines at hotel reception desks and fumbling hopelessly in pockets and bags for a room card appears to be coming to an end.
Following in the tracks of Walt Disney Co., Carnival Corp., the world's largest cruise operator, has announced it will be launching wearable technology to improve customers interaction on its ships and at its resorts.
Like Disney's MagicBand, Carnival's medallion can be scanned to check in, unlock room doors and pay for goods on premises. With the help of the medallion, waiters can find guests while parents can locate children.
The 1.8 ounce, waterproof medallion is the size and shape of a quarter and can be worn as a stylish necklace or bracelet or simply carried in a bag.
"It may seem small, but the power (the medallion) unleashes is huge," Carnival CEO Arnold Donald told an audience at CES on Thursday.
Carnival's new gadget seems to have a higher potential for personalized service that its competitors, said Mehmet Erdem, associate professor at UNLV Hotel College.
Donald is the first travel industry executive to deliver a keynote address in the technology conference's 50-year history, highlighting that CES organizers see the hospitality industry on the cusp of significant innovative change.
With another major leisure company adopting wearable technology, it is only a matter of time before Vegas-based hospitality companies jump on the bandwagon.
"MGM Resorts is currently rolling out Mobile Check-In at our Las Vegas Strip resorts and we are also looking at a myriad of other technologies that enhance guest convenience," said Yvette Monet, a company spokeswoman.
UNLV's Erdem pointed out that adoption of wearable technology has been slower than anticipated.
"We must remember that consumers are in the driving seat when it comes to wearables and justifying the costs is not always an easy feat."
Carnival will put its new technology into use for the first time aboard a cruise scheduled for November. Passengers will receive the medallion in the mail prior to their voyage and upload their profile onto it, including ID and credit cards.
The medallion will work hand-in-hand with Carnival's new interface that enables guests to order food or beverage and navigate the premises via mobile phone or thousands of touch-screen displays on board.
It took Carnival two years to develop the technology, Donald said.