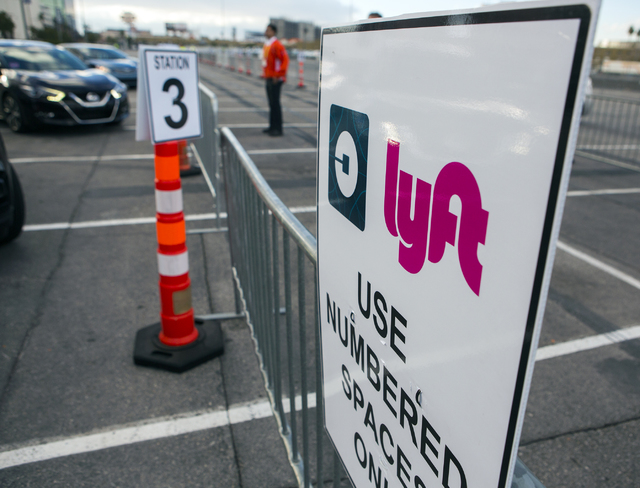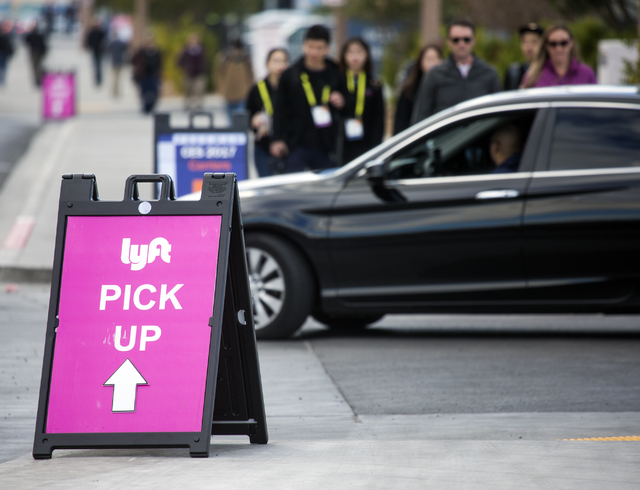 Smartphone apps that let people book a car to drive or ride in won't kill mass public transit.
But they will make buses and people movers better, to the point where any type of car becomes a luxury.
That's the future a group of panelists pitched to a room of visitors on Friday at CES 2017. The panel, titled "Powering the Sharing Economy to Transform Lives," discussed the partnership between governments and companies in the so-called "sharing economy."
The sharing economy refers to apps that connect someone in need of a product or service to someone who owns that item or can provide the service.
"People have a lot more choices nowadays," said Karen Tay, a representative of the office of Singapore's prime minister based in the San Francisco area. "They don't feel stuck."
A new daily travel plan has emerged for workers who book a ride to a bus station or rail system, take that over a long distance and then book the car again for the last leg of travel, said Annabel Chang, public policy director for Lyft, an app that lets people book rides from car owners.
Differ that with Zipcar, a service that has one car that multiple people book to use when its available.
Zipcar business innovation and strategy director Adrian Albus sees a world where people don't own cars, they just request one when it's needed. His company has its eye on commercial transportation after it bought a California company that offers a fleet of cars for rent to businesses.
"The idea of one car, many riders, is still very new for the business," Zipcar business innovation and strategy director Adrian Albus said.
The panelists agreed on a public transit future where contracts make it easier for one person to book the full ride in one go, crossing different means of transportation on the way to the destination.
This sort of partnership would help the rideshare companies expand into the suburbs and rural areas, where people are in most need for transit but the travel is too costly to justify for companies.
The panel hinted at headaches to come. On stage, the Singaporean representative proposed governments as the central actor uniting different companies to create a seamless travel. After the panel, the Lyft representative said protective feelings toward proprietary software and data will make this harmony difficult.
Lyft has contracted with three cities in California and Colorado to create routes using cars and public transit so that those cities can save money on unneeded or underused buses.
And bad news for people who now spend time as drivers with companies like Lyft: the company wants to offer users an option to ride in autonomous cars in five years, Chang said.
Such cars will help the environment and traffic congestion because a car that drives itself and talks to other cars makes better decisions than a human behind the wheel, the panelists said.
Local Lyft driver Thomas Lytle, who also drives for company rival Uber, said he usually picks up riders in his car between 5 a.m. and noon. About half the time, he's taking people directly to work. The other half, he is taking them to another means of transit, usually McCarran International Airport.
Lytle's driven with the companies since February. He likes to have his own schedule so he can focus on his business administration and entrepreneurship classes at UNLV.
He feels bad for the drivers who will get cut by autonomous cars, he said. Lytle will graduate in December, however, and hopes he gets an entry-level management job at a hotel or casino. That way, he no longer relies on Lyft for his main source of income.
"Most drivers don't think that far into the future," he said. "But that's how this technology world is going."
Contact Wade Tyler Millward at wmillward@reviewjournal.com or 702-383-4602. Follow @wademillward on Twitter.