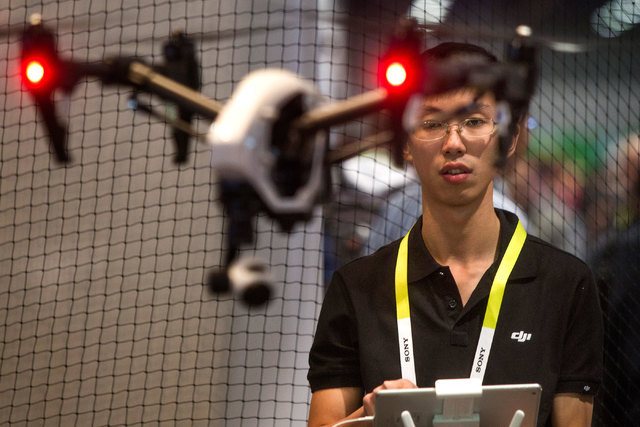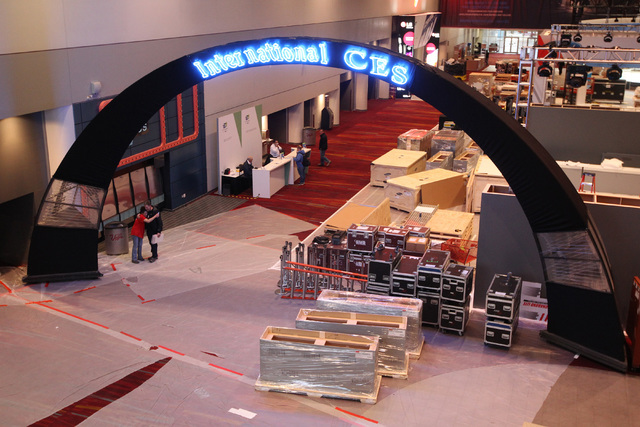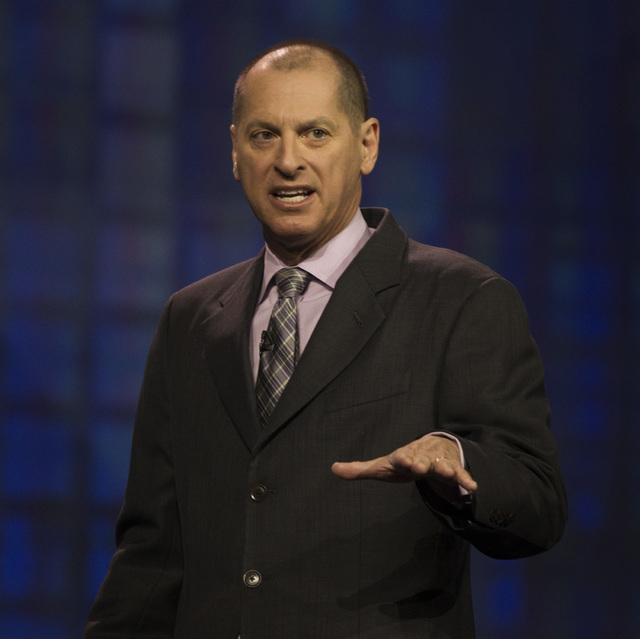 The top executive of the association that conducts the Consumer Electronics Show in Las Vegas is concerned that high hotel rates for the 2017 show could price some conventioneers out of the market.
Gary Shapiro, president and CEO of the Consumer Technology Association, is meeting this week with individual resort companies to negotiate room rates, which may spiral upward at the next show because the event will extend over weekend dates.
Shapiro, attending Tuesday's Las Vegas Convention and Visitors Authority board of directors meeting, also congratulated LVCVA President and CEO Rossi Ralenkotter for his role in securing Monday's unanimous vote by the Southern Nevada Tourism Infrastructure Committee recommending financing and oversight of $1.4 billion in improvements to the Las Vegas Convention Center.
Shapiro's staff also had a role in Monday's positive vote. The association was among five executives from major trade shows held in Las Vegas that lobbied for additional space and better facilities.
LVCVA officials meet regularly with trade show managers to accommodate their needs to keep them from exploring options at other cities that host conventions.
Shapiro told the board that Monday's vote was an important first step toward expanding CES, the massive technology show that brought 177,000 people to the city in January.
But he said new challenges are on the horizon while the LVCVA works to build about 750,000 square feet of exhibition halls and meeting rooms.
CES already uses all of the Las Vegas Convention Center as well as the Sands Expo and Convention Center. Shapiro said his show would expand to the Mandalay Bay Convention Center as well if other shows weren't already committed there.
The 2017 show will have its own unique challenge thanks to a quirk in the calendar. CES 2017 will occur Jan. 5 to 8 — Thursday through Sunday — to accommodate other shows on the schedule while separating itself from the city's New Year's Eve celebration.
About every three years, the best dates for the show fall on weekend days when local resorts usually have good leisure business. The 2017 show dates are set and the 2023 show currently is scheduled to fall over a weekend. Ralenkotter said he is working with Shapiro to try to move the dates.
The problem for CES is that resorts can command higher rates on weekends thanks to the reliable and robust leisure market. Shapiro said in January, CES delegates paid an average $323.50 a night during the convention that ran Wednesday through Saturday — most delegates checked out after Friday night. That total is an average from 30 properties.
But for the 2017 convention during which delegates would likely spend Friday and Saturday night and check out Sunday, the average rate for the same 30 properties is $350.47 a night.
Shapiro said resorts charge less during the National Association of Broadcasters Show, the MAGIC fashion exhibition and the SEMA car accessories show, which all have midweek dates.
"I'm encouraged by what we're seeing in Las Vegas, especially in attracting more international visitors," Shapiro said. "And I understand how the weekend dates can put pressure on hotel rates.
"But I really don't want to see people staying home because rates are too high," he said.
Lower hotel rates and the frigid January temperatures in Chicago are the reasons why CES moved its show to Las Vegas in the 1970s, he said.
The Review-Journal is owned by a limited liability corporation owned by the family of Sands chairman and CEO Sheldon Adelson.
Contact Richard N. Velotta at rvelotta@reviewjournal.com or 702-477-3893. Find him on Twitter: @RickVelotta.