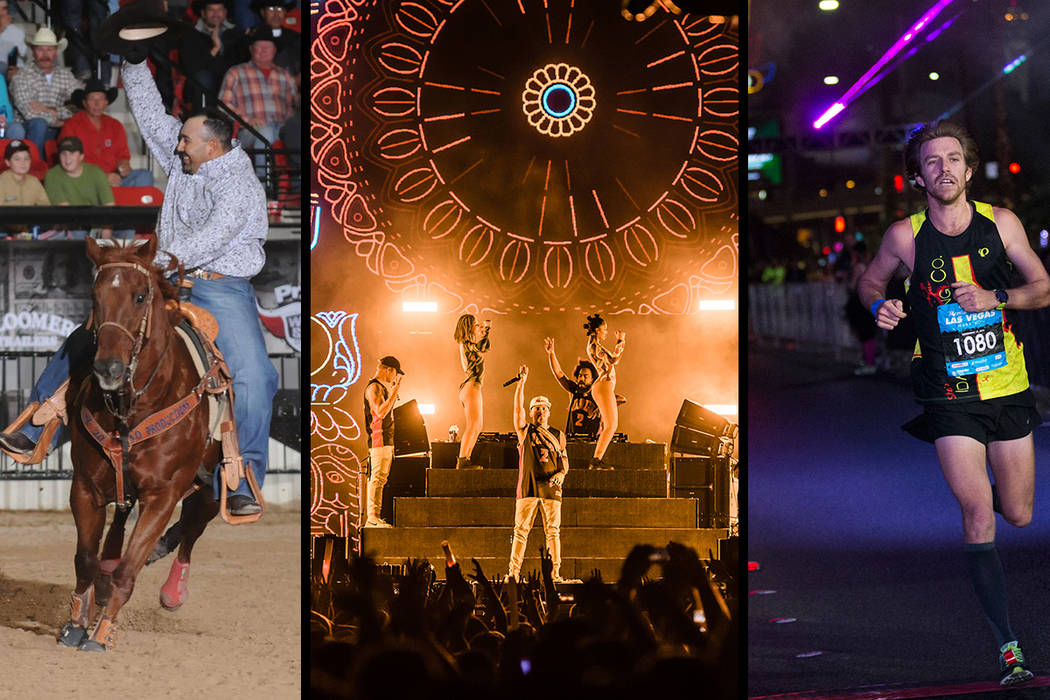 The Las Vegas Convention and Visitors board of directors on Tuesday got its first look at the 2018 fiscal year budget — a financial plan expected to include record room tax revenue.
However, officials face the challenge of setting aside a generous portion for the $1.4 billion expansion and improvement to the Convention Center.
LVCVA financial experts unveiled a plan to spend $367 million, setting aside $251.1 million for operations and more than $113 million to begin paying for the upgrade that is expected to begin next year after a series of planning approvals next month.
Chief financial officer Rana Lacer and Ed Finger, senior vice president of finance, spent an hour taking board members through the spending plan.
The LVCVA, whose primary source of revenue is a 14.5 percent tax on hotel rooms, expects to receive $294.5 million from that source. A combination of a 0.5 percentage-point increase in the room tax, a projected 6.5 percent increase in the average daily room rate and a 0.9 percentage-point increase in the occupancy rate to 86.6 percent are expected to contribute to higher levels of revenue.
Lacer assured board members that the financial plan covering bond payments and debt service for the Convention Center project is conservative and gives the agency breathing room in the event of a downturn in the economy. Should room-tax revenue fall short of meeting debt responsibilities, reserve funds would be tapped and the county's general obligation bond pledges would be called upon to make payments.
No votes were taken Tuesday. The board plans a public hearing and vote on the budget on May 18. That vote will set the stage for consideration of a construction plan for the big Convention Center project in June. Two advisory groups — the seven-member Las Vegas Convention Center District committee and a separate seven-member Oversight Panel for Convention Facilities in Clark County — will weigh in with recommendations before the LVCVA board sees it June 13.
The LVCVA's operational budget includes a 5 percent increase to its advertising budget to $101.3 million, a 0.6 percent decrease in its special-events budget to $14.2 million, and a 13.3 percent decrease in marketing expenses to $42.8 million.
LVCVA officials say its advertising generates $17 in revenue for the city for every dollar spent.
The general governance budget would increase 3.2 percent to $24.1 million with the number of full-time agency employees increasing from 541 to 545.
Contact Richard N. Velotta at rvelotta@reviewjournal.com or 702-477-3893. Follow @RickVelotta on Twitter.
Special events
In other business Tuesday, the Las Vegas Convention and Visitors Authority board approved spending $400,000 to sponsor three special events expected to draw thousands of visitors to Southern Nevada resulting in a more than $132 million economic impact on the city.
The board unanimously approved requests to spend $150,000 each for the Life is Beautiful Music and Art Festival, Sept. 22-24 and the Rock 'n' Roll Marathon & Half Marathon, Nov. 9-12 and $100,000 for the World Series of Team Roping, Dec. 11-17.
Funds will be distributed from a Las Vegas Events reserve account.
An estimated 34,000 domestic and international visitors make their way downtown for Life is Beautiful, an event that generates $25.7 million in direct visitor spending.
The Rock 'n' Roll Marathon, now the nation's largest nighttime competitive running event, draws 55,000 domestic and international visitors to the Las Vegas Strip, which is closed for the run.
The roping event, in its 11th year and currently the largest team-roping event in the world, includes seven days of competition in seven divisions and will be staged at the South Point Equestrian Center.