Crime keeping weddings away from Las Vegas, Cancun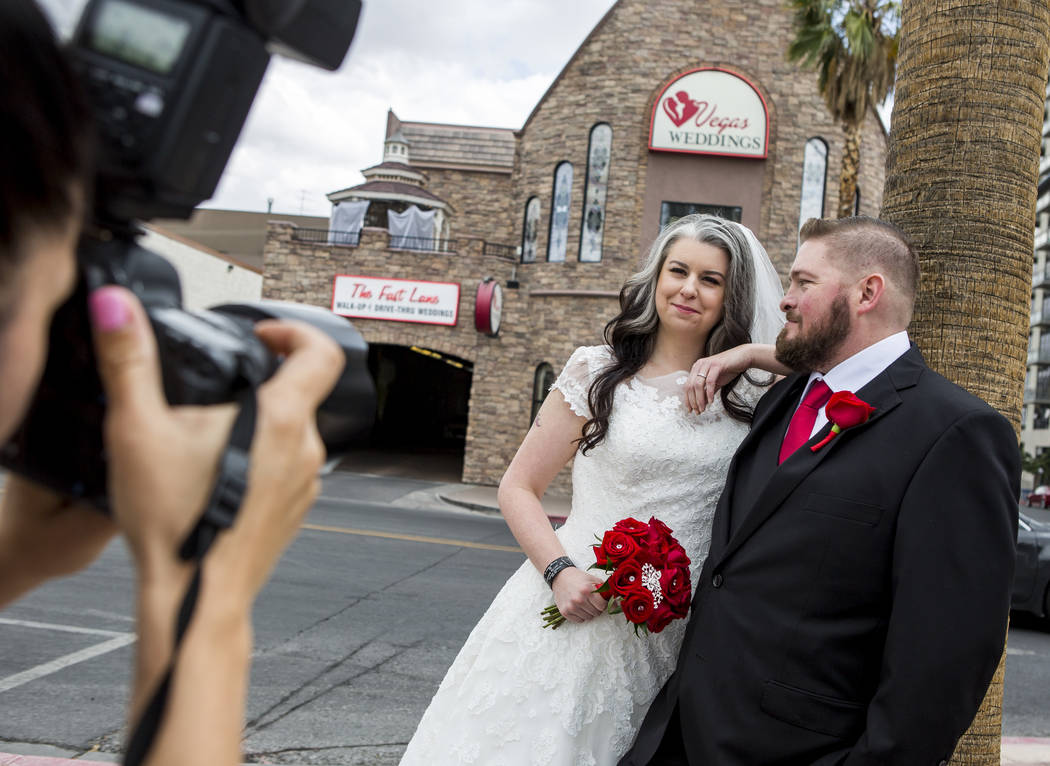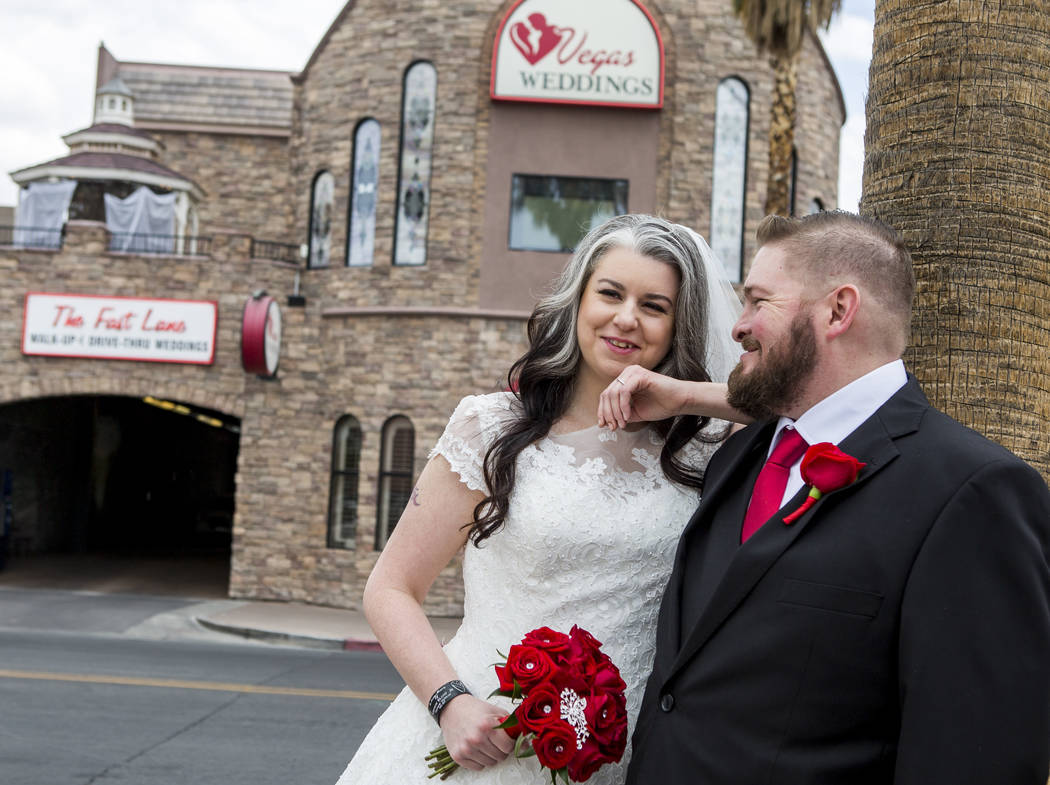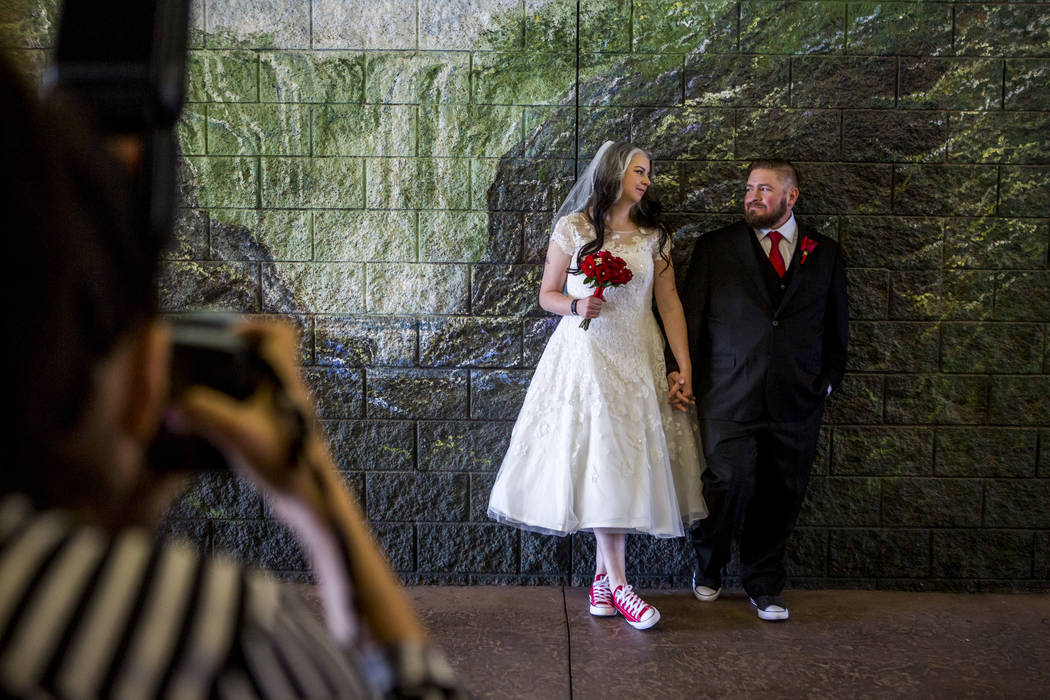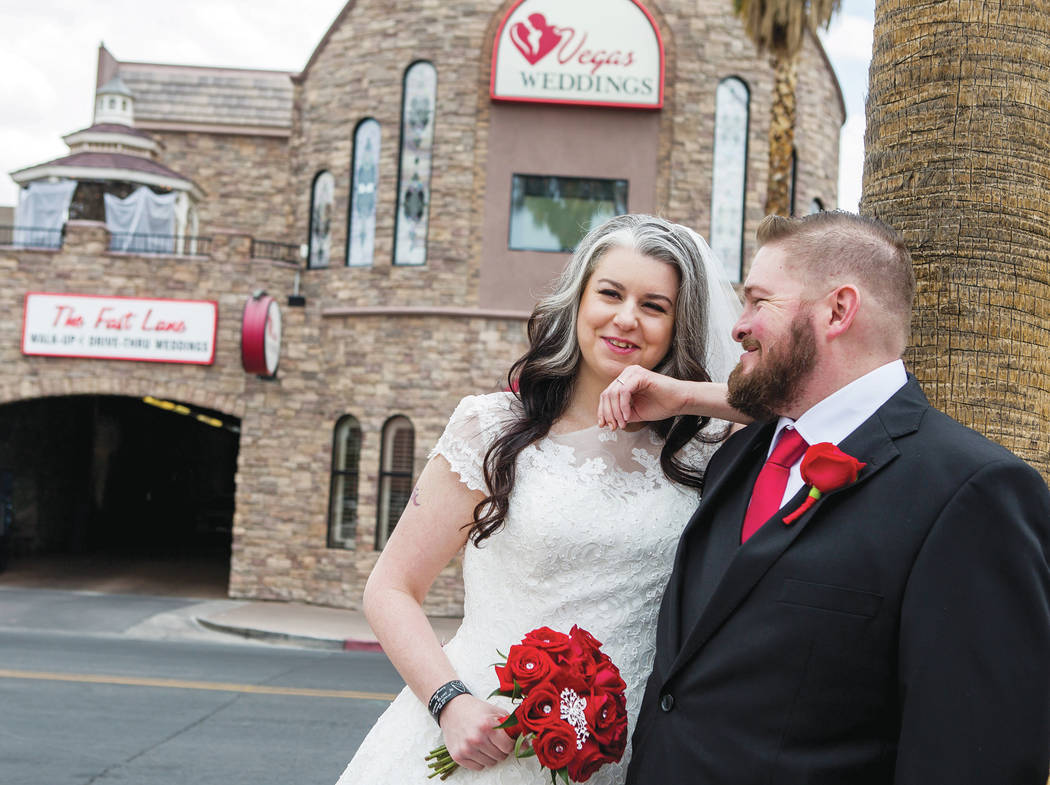 Long a destination for couples planning a wedding, Las Vegas saw a sharp decline in marriage ceremonies in the months following the Oct. 1 mass shooting.
Brides and grooms stayed away amid heightened concerns over safety after 58 people were killed at a outdoor concert near the Strip. The number of marriage licenses issued last year fell by 3,139 from a year earlier, to 78,186, with most of the decline in the last two months of 2017.
Las Vegas isn't the only wedding destination feeling the impact from the collateral damage of crime.
More couples seeking to exchange vows are crossing Mexico off their list of possible locations amid reports of a surge in killings, travel agents at a conference in Las Vegas said Tuesday.
"Couples come in and say they want a wedding on the beach, but not in Mexico," said Erin Greaves, who runs Destination Wedding Experiences in Edmonton, Canada.
Greaves is one of about 130 travel agents attending the third annual Romance Travel Market convention in Las Vegas at the Embassy Suites. The three-day event is run by the Destination Wedding &Honeymoon Specialists Association.
Panelists said the extensive media attention to a jump in cartel-related killings in Cancun this year is giving an exaggerated impression of the threat to tourists. There are have been more than 100 murders in Cancun since the start of the year, according to media reports. The panelists said the killings are mainly related to drugs and gangs.
"If (Oct. 1) happened in Mexico, no one would go," said Angie Aldrich, a romance travel specialist with Destinations Unlimited in Iowa. "Mexico is still one of the safest places."
Nicole Gessler, who runs Wanderlust Travel Co. in Nebraska, told the conference she had three couples cancel weddings planned for Mexico.
Other locations gain interest
Carrie Brandt, who runs the wedding and honeymoon program for Travel Leaders Network, said there is greater interest these days in hosting weddings in the Dominican Republic, Thailand and even Iceland.
"The bride and groom want something different. They want their Facebook and Instagram pictures to be better than everyone else's," she said.
The number of weddings in Las Vegas has steadily declined over the past decade amid increasing competition from beachfront resorts in Mexico, Hawaii, the Caribbean and South Asia.
Those destinations actively promote themselves as wedding attractions to agents, Brandt said. Several beachfront getaways will be exhibiting at the conference this week, including Antigua and Barbuda, Aruba, Puerto Rico and the U.S. Virgin Islands.
Las Vegas businesses, with the support of the Clark County clerk, set up the Las Vegas Wedding Chamber of Commerce two years ago to promote the city and halt the decline in local weddings. The industry generates about $2 billion in economic impact for the county.
Participants said Las Vegas remains a top place for bachelor and bachelorette parties, but higher costs — including resort fees — are hurting its competitive position as a romance destination.
Growth plateauing
Destination weddings have become a big business for tour agencies that saw their traditional business slammed over the past decade by the rise of online travel sites like Priceline and Expedia.
"We have seen it just totally blossom. It has really blown up. Honeymoons seem to be recession proof," said Lisa Sheldon, co-founder of the association.
While travelers can click a few buttons to book a one-week vacation, booking a wedding with dozens or even hundreds of guests is a lot more complicated, agents said.
They also said millennial and Generation Z newlyweds are more determined today to seek unique experiences that require the use of agents.
"A wedding is not like a vacation trip. You can't redo it," said Liz Scull, a marketing manager for Ensemble Travel Group in Canada.
While the growth in the destination wedding industry has slowed, there are new niches developing, like LGBT destination weddings, said Brandt and Caroline Belgrave, a manager at Nexion, a host agency for travel professionals.
Short honeymoons, called minimoons, and honeymoons with friends or family, known as buddymoons, are also gaining traction among younger generations, the panelists said.
Brandt said weddings also are becoming smaller, and people are spending less on them.
"Brides are taking a step back and saying, 'My mom's cousin's friend's brother doesn't need to be there,' " she said.
Contact Todd Prince at 702-383-0386 or tprince@reviewjournal.com. Follow @toddprincetv on Twitter.