Downtown Las Vegas hotel tempts with 'all you can drink' special
December 23, 2016 - 10:16 am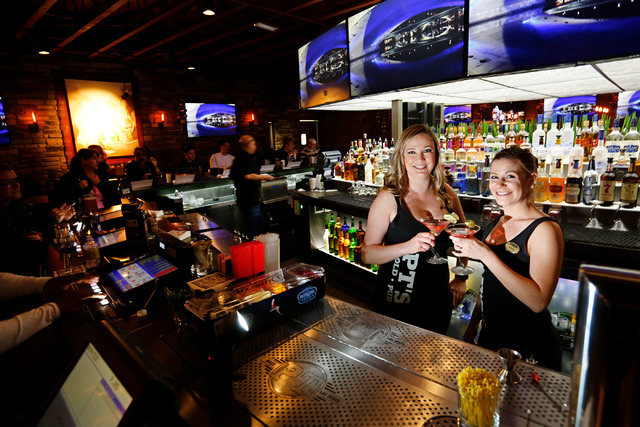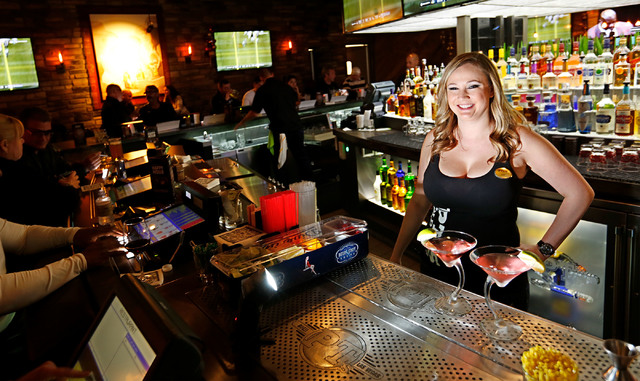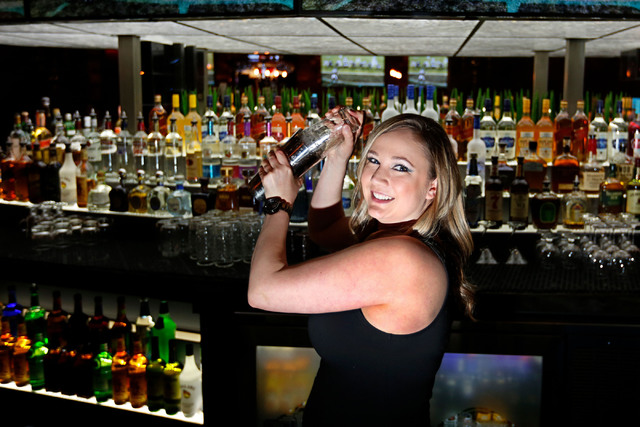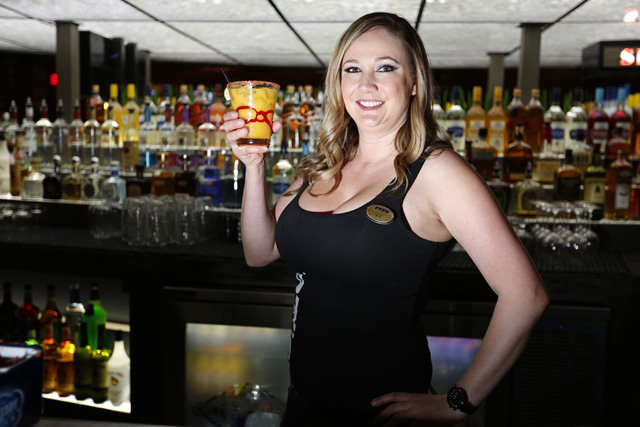 Although John Delgado visits the Las Vegas area every so often, it has been more than a decade since the San Antonio resident spent a New Year's in the valley.
That last New Year's, he saw a man fall to his death after scaling a light pole.
The experience did not deter Delgado, 51, who works in information technology for a financial services firm.
"I've had 16 years to get over it," he said. "I'm so ready to go down there."
He will be one of over 330,000 visitors anticipating the festivities while sharing spirits with friends and strangers alike.
As competition heats up over how to attract patrons such as Delgado to spend some or all of their New Year's with a particular establishment, some are investing in the amount of alcohol they're willing to sell.
ALL YOU CAN DRINK SPECIAL
A generous drink special is a move for exposure more so than making money, said Kevin Glass, general manager at the Downtown Grand.
Glass' hotel and casino has one of the more generous specials around: $35 for all you can drink starting noon Dec. 29 until noon Jan. 2.
The idea came after trying a $1 drink special during the Life Is Beautiful music festival in September, Glass said. The promotion brought more attention to the Grand's new restaurant and the Grand itself, whose brand might have been unfamiliar to visitors after its 2013 renovation.
"We were busy the whole weekend," Glass said. "It was the busiest weekend from this whole year."
He met with members of his food and beverage team and the marketing agency that represents the Grand to discuss furthering the promotion for New Year's. They considered a $2 drink special before settling on the current deal.
The hotel will also have live music and give away $100,000 in prizes during the weekend to keep people on site.
"On New Year's Eve, people tend to come and go," he said. "We want to give people a reason to stay on the property."
TAKING RESPONSIBILITY
So much yearly alcohol consumption might give some people pause over the health and safety of casino patrons.
But casinos and bars have always been responsible about taking care of visitors, said Kathleen Bienenstein, program coordinator for the Southern Nevada branch of Mothers Against Drunk Driving.
Bienenstein has lived in the area for about 12 years, she said. She recalled a recent year when a PT's Pub called Uber on behalf of patrons.
She said AAA will pick up patrons at no charge, and she will work with Uber on a designated driver program. Details will come soon, she said.
"We need people to make good decisions and not drink and drive," she said.
Downtown Grand has partnered with Lyft rideshare service to ensure people have a ride to come and leave the property. Customers of a certain tier with the Grand will have free rides with Lyft, Glass said.
New Year's is always competitive with visitors, said Howard Stutz, vice president of corporate communications for Golden Entertainment.
But his company's focus on locals and the environment inside their 50 taverns throughout the valley helps the company differentiate.
At brands like PT's Pub, Sean Patrick's and Sierra Gold, Golden will offer half-off drinks and pizzas and a complimentary champagne toast, Stutz said. The deal will last from 5 p.m. Dec. 31 to 5 a.m. Jan. 1.
"For us, we have a large local following," he said. "But it's always been a competitive market."
'COST IS NOT AN ISSUE'
As for Delgado, the tourist from Texas, he only has one definite set of plans for his New Year's return to the Strip: front stage and backstage spots to watch rap group Wu Tang Clan perform at Planet Hollywood in an event dubbed "Wu Year's Eve."
But outside of the concert, his plans are still up in the air, he said. He is interested in the 5 cent Miller Lite special from 5-6 p.m. at the Flamingo. But he will gauge the mood of the evening before deciding where he ends up.
"Ultimately, cost is not an issue," he said. "I'm just here for the party."
Contact Wade Tyler Millward at 702-383-4602 or wmillward@reviewjournal.com. Follow @wademillward on Twitter.