Las Vegas ranked among top Thanksgiving destinations
November 16, 2017 - 6:10 pm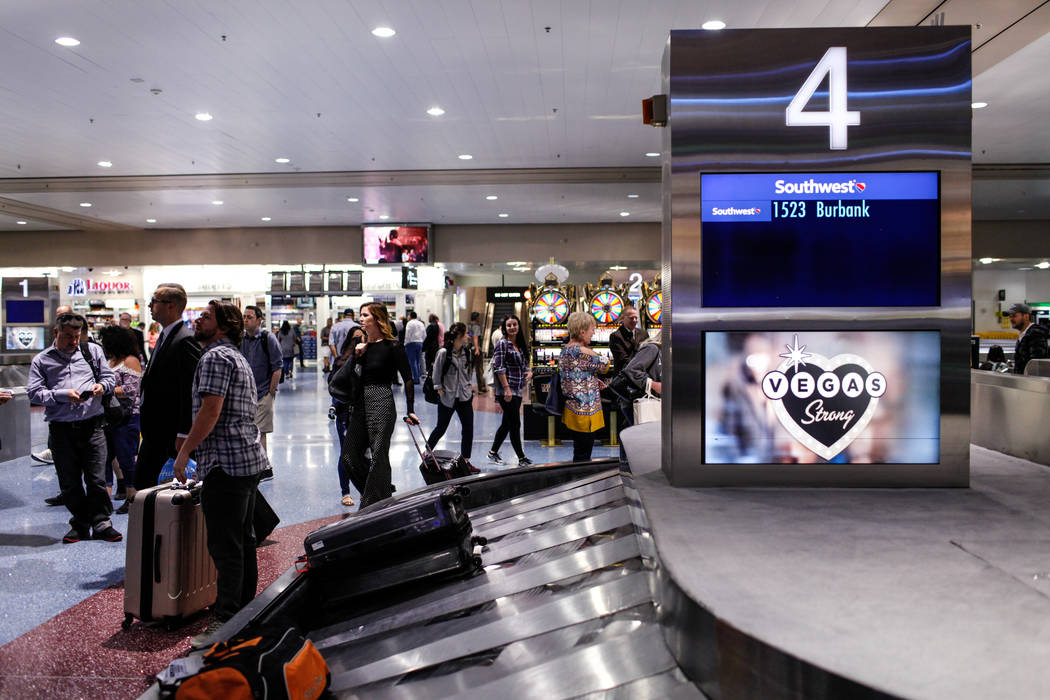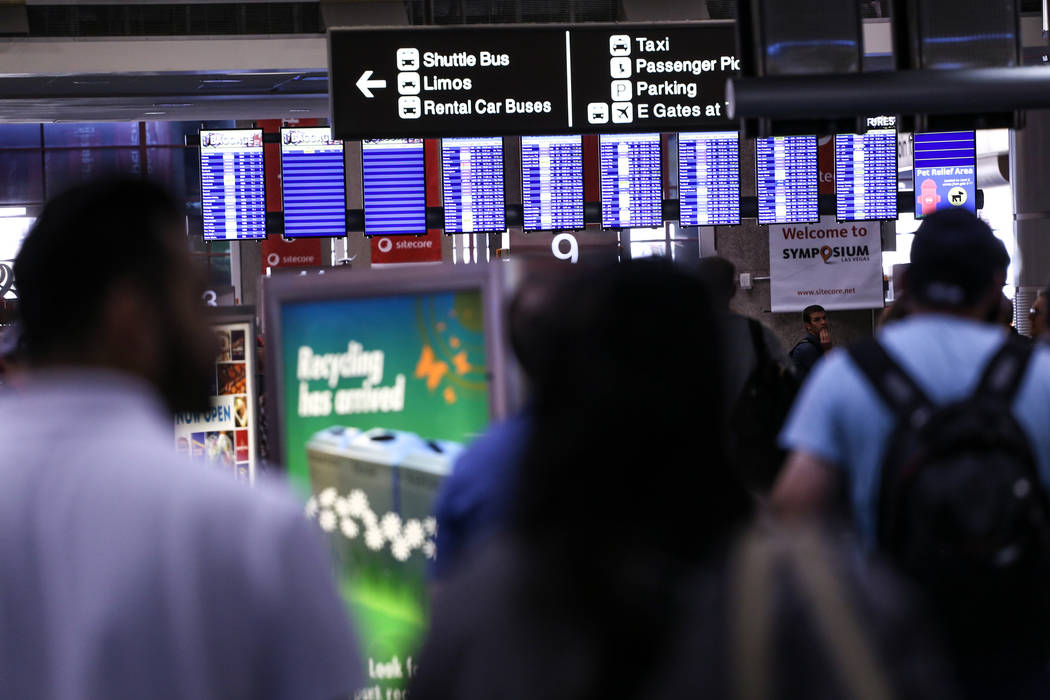 Slightly fewer visitors will make their pilgrimage to Las Vegas next week, but Sin City remains one of the most popular destinations for Thanksgiving.
Roughly 317,000 travelers are expected to descend on Las Vegas during the five-day holiday weekend set to begin Wednesday afternoon, a slim 0.3 percent decline from last Thanksgiving, according to the Las Vegas Convention and Visitors Authority.
The small drop was not attributed to the Oct. 1 shooting, but rather the loss of 175 available hotel rooms due to renovations, LVCVA spokeswoman Jackie Dennis said.
Despite that, AAA's national forecast lists Las Vegas as the No. 5 vacation destination for Thanksgiving.
Out-of-town visitors are expected to spend about $244.7 million on food, hotels and gambling during Thanksgiving weekend, a narrow 0.3 percent decrease from the same time last year, according to LVCVA figures. Of the 148,532 total available hotel rooms in the region, 94 percent will be occupied for the weekend, the authority said.
Nationally, AAA forecasts more than 50.9 million people will journey 50 miles or more during the five-day holiday weekend set to begin Wednesday afternoon, representing a 3.3 percent increase from last year and the highest Thanksgiving travel volume since 2005.
Drivers will pay the highest Thanksgiving gasoline prices in three years, AAA officials predicted. The average price for a gallon of gasoline in the Las Vegas Valley was $2.67 on Thursday, up 20 cents from a year ago.
About 60 percent of the visitors coming into Las Vegas will travel by car, with the busiest areas expected on Interstate 15 and the Strip, said Tony Illia, a spokesman for the Nevada Department of Transportation.
"As such, we encourage people to drive safely and allow additional travel time to reach their destination," Illia said.
About 602,000 airline passengers will pass through McCarran International during the five-day travel period that starts Wednesday, which was roughly the same number as last year, airport spokeswoman Christine Crews said.
Airport officials advise travelers to arrive at least two hours before scheduled departure times, mostly due to long lines for ticketing and security.
Bus riders should take note that the Regional Transportation Commission of Southern Nevada will operate on a Sunday schedule on Thanksgiving, agency spokesman Brad Seidel said. The following day, bus routes will operate on a Saturday schedule.
Contact Art Marroquin at amarroquin@reviewjournal.com or 702-383-0336. Find @AMarroquin_LV on Twitter.
Top 10 Thanksgiving destinations
1. Orlando, Florida
2. Anaheim, California
3. New York City
4. Honolulu, Hawaii
5. Las Vegas
6. Punta Cana, Dominican Republic
7. Cancun, Mexico
8. San Francisco
9. Kahului, Hawaii
10. Fort Lauderdale, Florida
Source: AAA