Las Vegas Spaceport lands deal to bring it closer to launch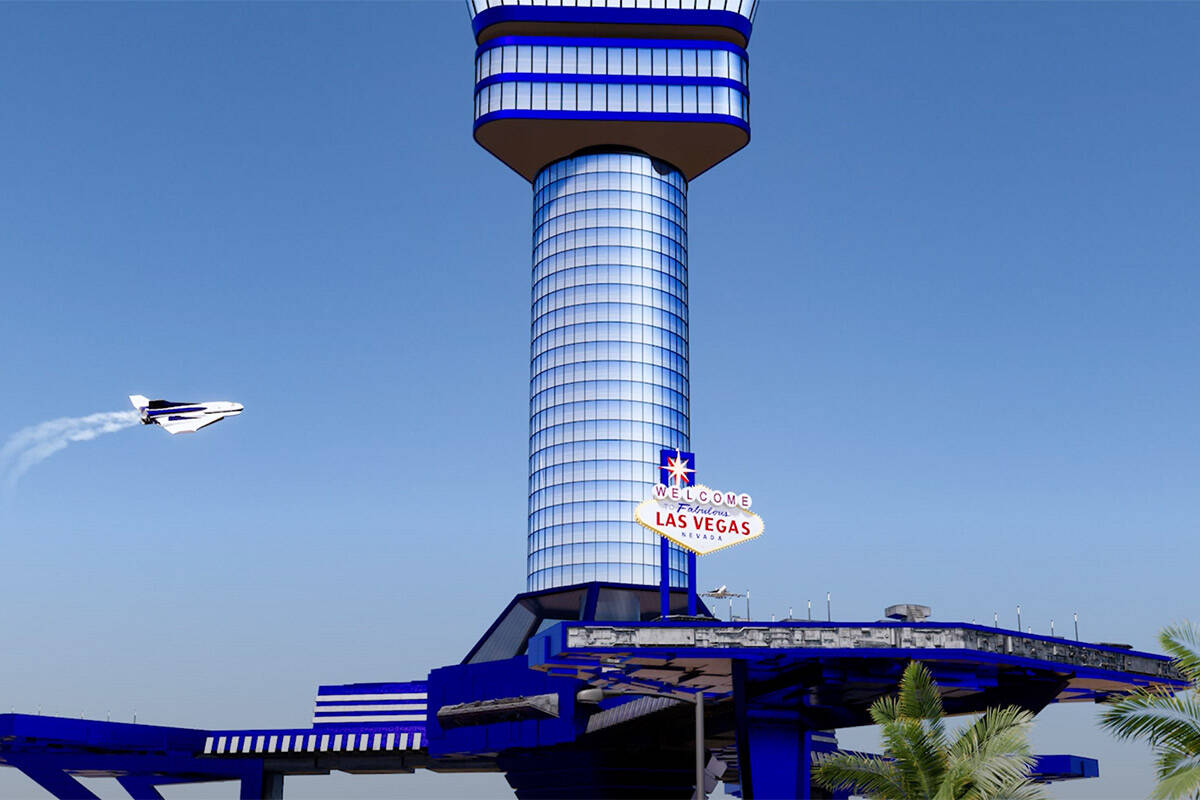 The company developing a spaceport on 240 acres of Clark County desert land between Las Vegas and Pahrump has signed a partnership agreement with a satellite launching company headed by a former SpaceX engineer.
Robert Lauer, director of Las Vegas Spaceport, announced a partnership with O-G Launch, a company headed by Robert Feierbach.
Feierbach's company aims to be a part of the commercial space industry by launching satellites from recyclable rockets deployed from large jets.
Terms of the partnership were not disclosed, but it is expected that companies seeking to deploy satellites would use O-G Launch aircraft starting from the Las Vegas Spaceport to launch a satellite-bearing rocket from 40,000 feet.
"Through this collaboration, we are redefining the possibilities of satellite launch services," Feierbach said in a release. "Our aim is to blend innovation with efficiency, making space more accessible and affordable for everyone. The future of space exploration is within our grasp, and O-G Launch, alongside the Las Vegas Spaceport, is at the forefront of this exciting journey."
Lauer began soliciting investors in June to raise $310 million to build a launching pad, a runway for spaceplanes, a control tower, a flight school and a 200-room casino resort.
Aerospace company Lockheed Martin introduced a new way to launch rockets into space in April 1990 when it launched a Pegasus rocket from a B-52 bomber. Since that launch, 40 satellites have been put into space with that system.
O-G Launch will use a modified Boeing 757 to launch rockets in the future.
With an estimated 100,000 satellites projected to be launched in the next decade, the commercial space industry views Cape Canaveral to be solidly booked for launches, leading to the prospect of developing spaceports in multiple locations around the country, including the Las Vegas Spaceport.
"Las Vegas Spaceport is on a mission to make space exploration accessible to all," Lauer said in a release. "Our collaboration with O-G Launch aligns perfectly with our vision of driving advancements in space travel and technology. The fusion of O-G Launch's expertise and the Las Vegas Spaceport's state-of-the-art facility will propel us into a new era of space exploration."
Feierbach has held leadership positions at several firms across the United States and Europe, including SpaceX, Space Systems Loral (Maxar), SES Global, Eutelsat and Echostar.
In addition to launching rockets, O-G offers astronaut training services, space technology testing, consumer zero-gravity experiences and airborne testing of small orbital rockets and hypersonic vehicles.
The Las Vegas Spaceport recently appointed former NASA astronaut Jose Hernandez to lead its Science, Technology, Engineering and Math Academy.
Contact Richard N. Velotta at rvelotta@reviewjournal.com or 702-477-3893. Follow @RickVelotta on X.