Little negative effect to Florida tourism seen from recent events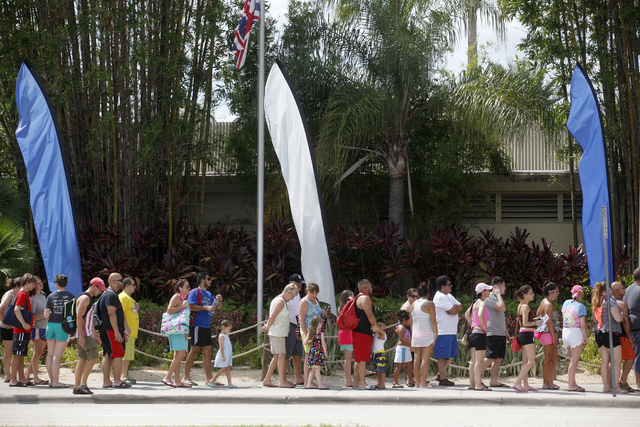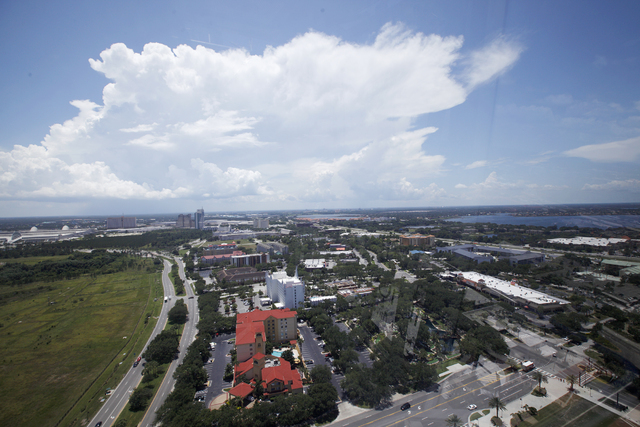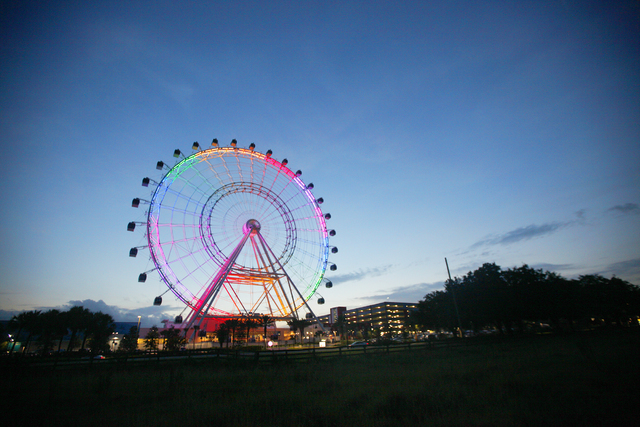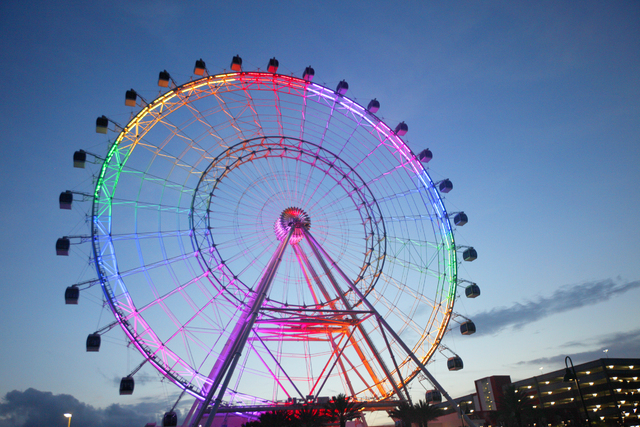 ORLANDO, Fla. — Tourism industry experts in Las Vegas and Orlando say they don't expect three horrific incidents in Central Florida over the past six days to cause long-term harm to visitation.
Billy Vassiliadis, CEO and principal of R&R Partners, the Las Vegas Convention and Visitors Authority's contracted advertising consultant, said he doesn't expect Orlando's tourism numbers to plummet as a result of the shooting of budding musician Christina Grimmie by a crazed fan after a concert Friday night; the killing of 49 people at Pulse nightclub Sunday morning in the worst mass shooting in American history; and the death of a 2-year-old who was drowned by an alligator after being attacked at a Disney resort Tuesday night.
Vassiliadis' sentiments were echoed by a University of Central Florida economics professor, who believes the locations of the incidents and the belief they don't foretell any potential future danger will leave potential visitors comfortable with their travel plans.
Sean Snaith, also director of the university's Institute for Economic Competitiveness, said in an interview that the potential impact on Orlando would last "weeks, possibly months."
"These types of events are infrequent and quite rare, so I think people are more likely to look past them as far as their plans are concerned to visit the region," Snaith said. "So I think the impact these events will have will be rather short-lived as far as tourism and visitation is concerned."
Vassiliadis said the effect on Orlando would be similar to what occurred in Las Vegas after a gunman shot three people, one fatally, at a Bally's nightclub in October 2013 or when a female motorist mowed down a dozen people walking along the Strip, killing one, on Dec. 20. Neither incident has had a long-term effect on tourism in Las Vegas.
The biggest difference was the short time between the Orlando fatalities.
MANY SIMILARITIES
The matter is important to Las Vegas because of the multiple similarities between the two cities. Both are dependent upon visitation by conventioneers and pleasure seekers. In 2015, Las Vegas had a record 42.3 million visitors. Orlando also set a record for the year with 66.1 million visitors.
While casino resorts and entertainment are at the center of Southern Nevada's economy, Orlando depends on family-oriented guest experiences. A variety of theme parks are based on fantasy and adventure.
But both cities have felt the sting of recessional periods that have spilled into the construction and housing industries. Like Nevadans, Florida residents have been hurt by the housing bubble that left homes underwater. In 2015, Nevada and Florida ranked No. 1 and No. 2, respectively, among states with the highest negative equity rates.
Tourism leaders in both communities tend to keep quiet in response to any incident that could shed a negative light on their destinations. Representatives of both Visit Orlando, the tourism marketing arm for Central Florida, and the Las Vegas Convention and Visitors Authority declined requests for interviews.
Vassiliadis said it has been his experience that high-profile news events, such as the shooting at Pulse nightclub and the alligator attack at Disney's Grand Floridian, usually don't become long-term detriments to the tourism economy.
"What may be a little more disconcerting for Orlando compared with Las Vegas and other cities is that the (impact on) family-oriented visitors may be a little longer — I'm not talking about a year, but maybe months instead of weeks," he said.
"I think people are a little more comfortable when you go into a situation like that when it's themselves or maybe a friend," Vassiliadis said. "But there's probably a little more hesitation when you're bringing your kids. In terms of the Orlando business traveler, I don't believe anybody is going to cancel their conventions or anything like that. But because of the family destination, maybe a little longer."
GIVING ORLANDO A LIFT
Vassiliadis added that some tourists might go out of their way to visit Orlando now in an effort to boost the community, the same way tourists flocked to New York within months of the 9/11 terrorist attack.
Snaith said many out-of-town guests are unfamiliar with Orlando's geography and don't realize the resort destinations are miles away from the nightclub that was attacked.
There were several developments Thursday in Orlando's worst week ever:
■ President Barack Obama and Vice President Joe Biden met privately with survivors of the Pure nightclub massacre and the families of the victims. Obama and Biden met families at the Amway Center, the downtown arena at which the NBA's Orlando Magic play, just a few blocks from the nightclub. They then laid bouquets of 49 white roses at a memorial at the Dr. Phillips Center for the Performing Arts. The first funerals and memorials for the victims were held earlier in the day.
■ At the nightclub, police officers continued to collect evidence and process the crime scene. Dozens of media from as far away as California and Europe are camped blocks away awaiting developments. Several streets in the nightclub neighborhood are closed and barricaded, and police officers stopped pedestrians attempting to walk into the area.
■ Disney resort beaches were closed for a second day following late Wednesday's recovery of the body of 2-year-old Lane Graves. The boy was found a few yards from where he had been wading when an alligator believed to be 4 to 7 feet long pulled him into the Seven Seas Lagoon at the Disney Grand Floridian Resort. An autopsy confirmed the boy drowned and suffered traumatic injuries.
A sixth alligator was removed from the lagoon Thursday, but officials have found no evidence that any of those removed had attacked the boy. Disney officials also indicated they are reviewing the signage near waterways. Critics contend signs that warn people not to swim in the resort waters fail to mention the possible presence of alligators.
Contact Richard N. Velotta at rvelotta@reviewjournal.com or 702-477-3893. Find him on Twitter: @RickVelotta