LVCVA: Big events require big social media promotion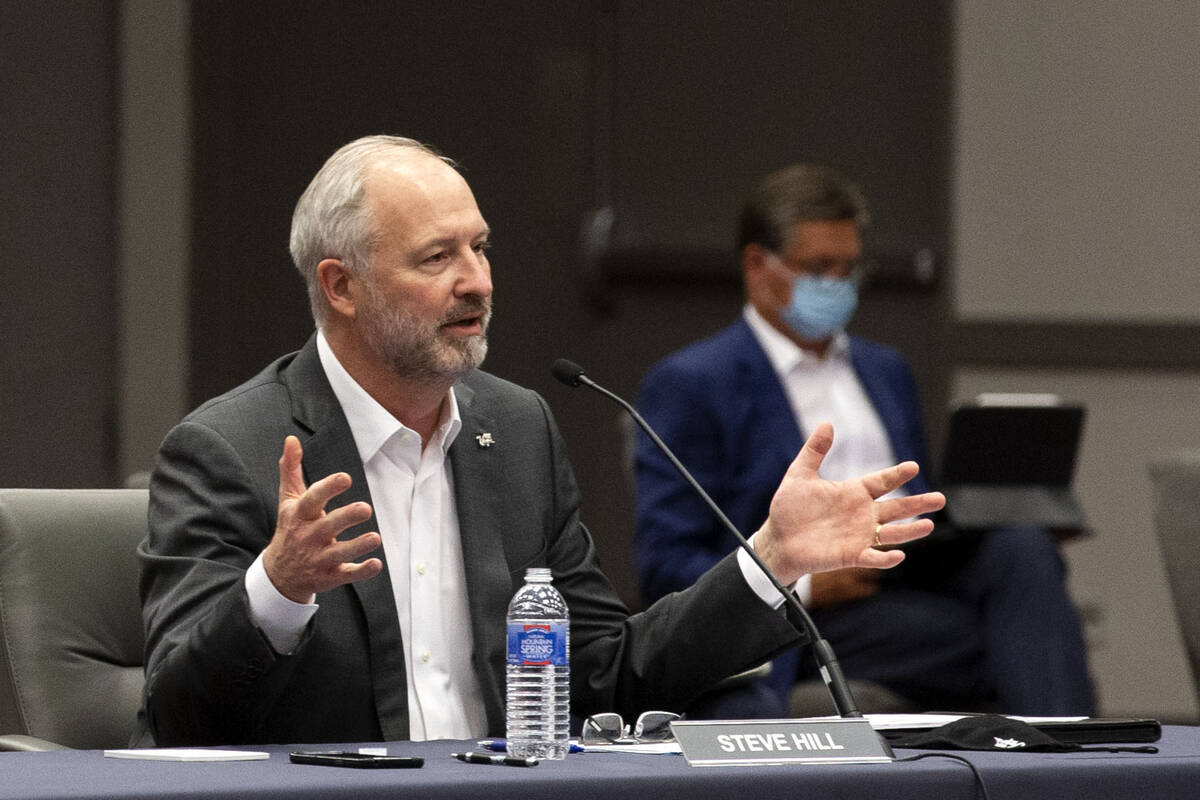 The Las Vegas Convention and Visitors Authority will capitalize on the popularity of social media and big special events to attract visitors to Las Vegas in the months ahead.
The LVCVA's marketing committee met last week with the its in-house team and marketing agencies R&R Partners and New York-based Grey Global Advertising to strategize on how to convert millions of social media users into Las Vegas visitors.
Social media postings long ago replaced traditional advertising as the best — and least expensive — means to attract visitors to Las Vegas. The city's marketers typically post photos and videos of local events online or enlist social media influencers to create their own content on behalf of the city.
LVCVA Chief Marketing Officer Kate Wik showed the six-member marketing committee examples of past campaigns and how they could be modified to reach millions more planning a trip to Las Vegas.
"It's an opportunity to present to the marketing committee what our plans are for the next fiscal year to get input and get a sense for what the plan is," LVCVA President and CEO Steve Hill explained. "The marketing team presented what we've been doing as an example of what over the next year we'll apply to those practices for events coming up."
The LVCVA later this month will consider a budget for the 2023-24 fiscal year and, as usual, it's expected to carve out a high percentage of its funding toward marketing and advertising.
Big events ahead
Las Vegas is already anticipating one of the best years on record, even as it recovers from the lingering effects of pandemic-fueled shutdowns.
The city will be home to the Formula One Las Vegas Grand Prix in November, the first of what supporters expect to become an annual event. And one of the largest special events will be hosting Super Bowl LVIII at Allegiant Stadium in February 2024.
Those events will already have their own fan bases coming to the city to enjoy the atmosphere that comes with hosting a major event, similar to the way thousands of people crowd Las Vegas during the National Finals Rodeo without ever attending a rodeo session.
Wik and the R&R and Grey teams are working on ways to reach other crowds to visit the city for those and other events.
The social media secret sauce is clear and simple — reach online fans with the tried-and-true formula of authenticity and relevancy. That comes in the form of providing photo and video content showing the city's culinary scene, culture, marquee attractions and behind-the-scenes looks.
Wik and the marketing teams presented examples of short videos that showed conversations with celebrity chef Gordon Ramsey at one of his Las Vegas restaurants and celebrity DJs pumping up a crowd.
Reaching millions
The committee was told the formula works because there are 4.9 billion active social media users worldwide; the average user has 6.6 different media accounts; that 90 percent of the U.S. population are active social media users; and 78 percent of users rely on social media posts to make purchase decisions.
In the past 12 months, there have been 1.5 billion impressions of Las Vegas on posts, 458 million video views involving Las Vegas and 18.9 million engagements in that time frame.
Social media also becomes a forum for some of Las Vegas' paid advertising projects.
The award-winning "What Happens Here, Stays Here" campaign still remains part of the national culture, and the most recent ad campaigns still use the same sense of humor without showing a Las Vegas property or casino.
A 2022 campaign was aimed at parents who needed a getaway to Las Vegas but didn't show images of Nevada.
"Storytime" featured a parent telling his child that Las Vegas is full of broccoli and dentists — which results in the child not wanting to go to Las Vegas.
"Grounded" featured parents disciplining their teen daughter by leaving her at home with a grandparent. The ad's text stated, "You can bring your family to Vegas, but why would you?"
Contact Richard N. Velotta at rvelotta@reviewjournal.com or 702-477-3893. Follow @RickVelotta on Twitter.