Madison Square Garden officials say MSG Sphere head Watson out
Updated February 17, 2023 - 4:51 pm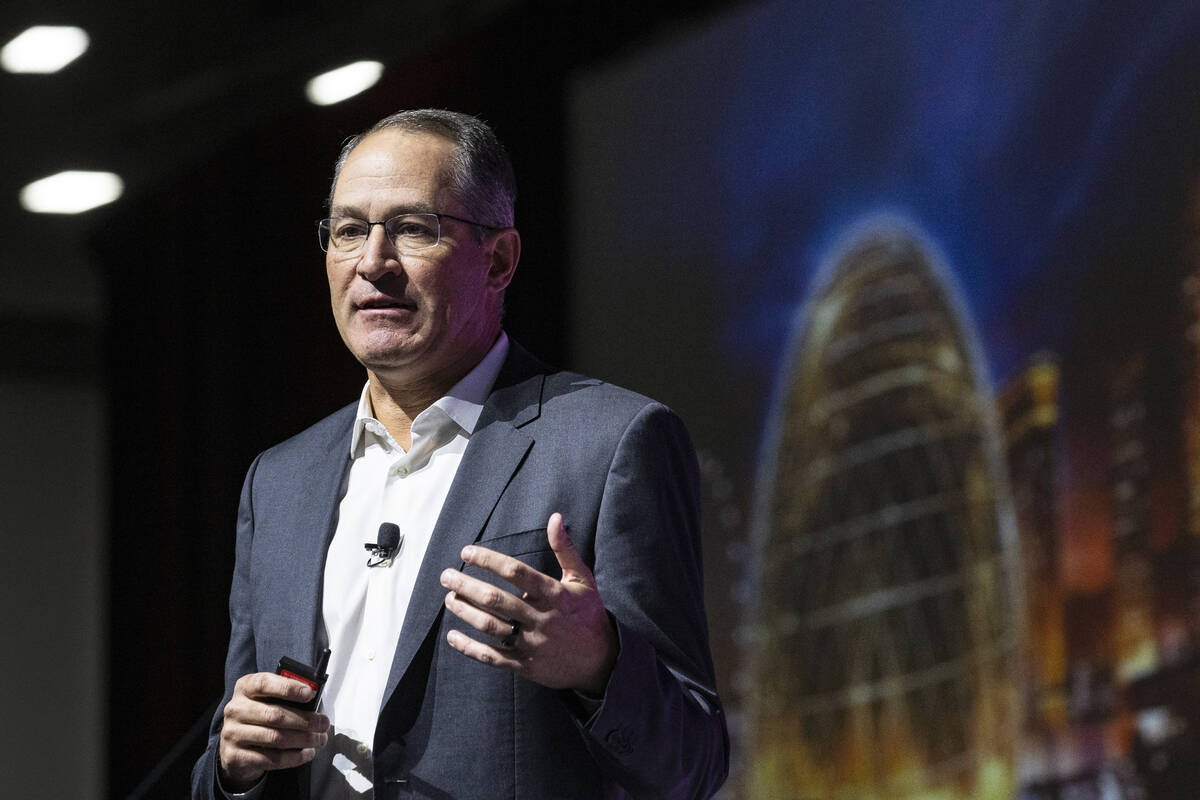 Lucas Watson, president of MSG Sphere, is no longer with the company — roughly one month after speaking at the Vegas Chamber's Preview 2023 event in January.
A Madison Square Garden Entertainment spokesperson said in a short statement emailed late Thursday that Watson has left the company.
"As MSG Entertainment gets closer to the opening of MSG Sphere in Las Vegas, we will be simplifying and streamlining our commercial structure for the venue, while leveraging existing expertise across the MSG family of companies. With these changes, Lucas Watson has decided to exit the organization, and we wish him well in his future endeavors," according to the statement.
There are no immediate plans to replace Watson, and James Dolan, the top executive for several Madison Square Garden companies, including the ownership of the NBA New York Knicks and the NHL New York Rangers, will take over supervision of the Sphere project.
Watson had been with MSG since March and was based in Burbank, California, the home of MSG's "Big Dome" studio where film content is being developed by Hollywood producers for the Sphere.
The departure of Watson, a former senior vice president for San Francisco-based self-driving car technology company Cruise, was characterized differently in reports in the New York Post earlier this week. The reports said he was dismissed because of cost overruns on the $2.2 billion project just east of The Venetian.
Watson led the strategy and execution of all business aspects of the MSG Sphere, a venue that will use cutting-edge visual and sound technology to deliver immersive experiences when it opens in September.
In his 15-minute presentation at Preview, Watson described the audience experience at the Sphere and said it plans to hire 3,000 people for the venue.
The cost of building the Sphere has been a source of controversy among investors during earnings calls. The project initially had a $1.66 billion price tag. That ballooned to $1.8 billion in 2019, $2 billion in 2020 and $2.2 billion last year.
In MSGE's earnings call this month, the company confirmed a September opening. During Sunday's Super Bowl broadcast, a television advertisement confirmed that Irish rock band U2 would be the building's opening act.
Contact Richard N. Velotta at rvelotta@reviewjournal.com or 702-477-3893. Follow @RickVelotta on Twitter.