Many in Chinese community await investment opportunities
December 3, 2016 - 10:33 am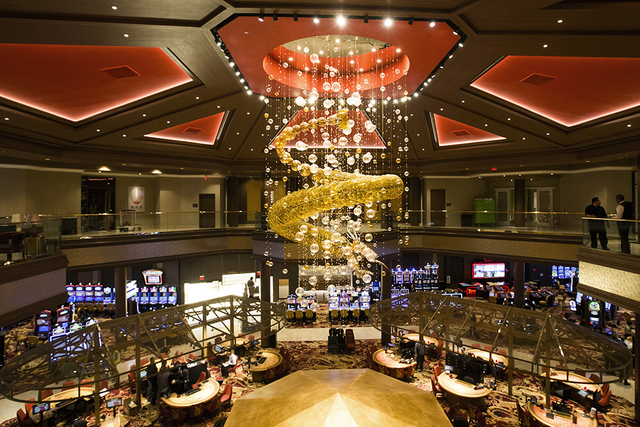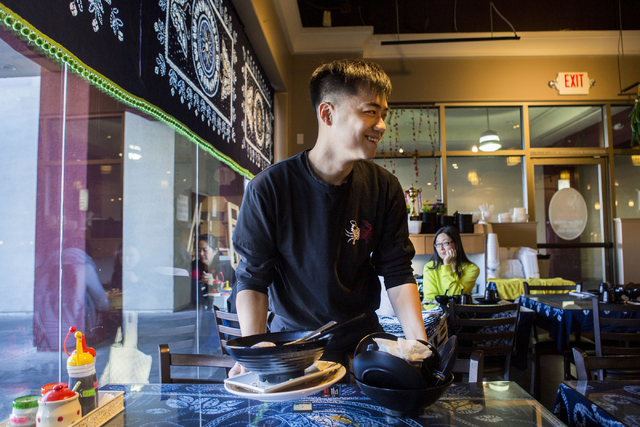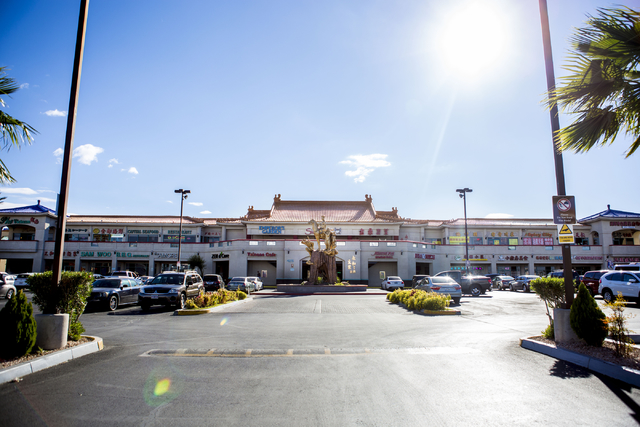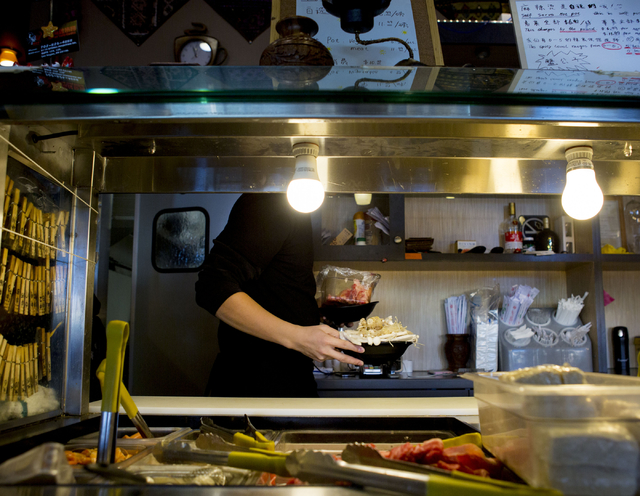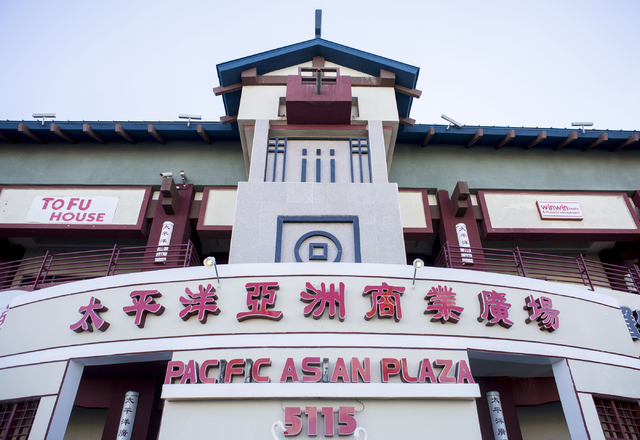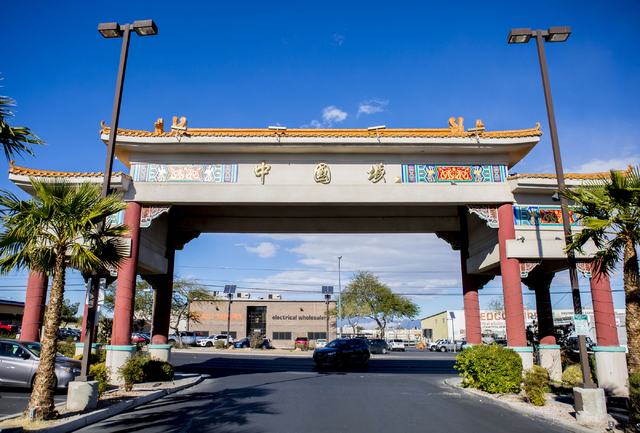 With nonstop service between Las Vegas and Beijing now available, many in the Chinese community are eagerly preparing for investment opportunities.
Hainan Airlines, the largest privately owned airline in China, began nonstop service between Beijing and Las Vegas on Friday. It's the first airline to offer nonstop service from mainland China to Las Vegas, and the service promises tens of thousands of Chinese tourists.
An influx of Chinese tourists is slated eventually to spur Chinese investment in Chinatown and in general real estate. At the same time, those within the Chinese community already are making investments to cater to the coming visitors.
"There will be a flood of tourists, businessmen, visitors coming to Las Vegas," said Xiaosheng Huang, an immigration attorney at Law Huang International Ltd in Las Vegas.
Over time, Chinese business owners who come to Las Vegas to vacation also likely will find that it is a good place for business and might decide to relocate or open a service, warehouse or distribution center, he said.
Compared to Beijing, Las Vegas is cheap, cheap, cheap.
"It depends on what industry you are with. For doctors, lawyers, factory-owners, business investors, maybe it will take one or two years to see an impact," Huang said. "But for realtors, you could have a lot of buyers flying in because, compared to the property pricing in Beijing or Shanghai, the Beijing travelers who come here will be amazed at the low prices of Las Vegas property."
Huang said he already has clients coming to Las Vegas to buy five or 10 apartments, either for their vacation homes or to lease.
FACE-LIFT FOR CHINATOWN?
Chinatown might also get a face-lift with additional possible local funding as well as possibly more EB-5 funded projects to boost the area, he said.
"If you go to major metropolitan areas or cities in the country, San Francisco or Washington, D.C., these places have all really well-done Chinatowns," said Ed Vance, founder and CEO of Ed Vance &Associates Architects. "We don't have that right now. We have what we call our little Chinatown over there on Spring Mountain Road."
The EB-5 program is an investment-to-residency program. Foreign citizens invest in an American project in return for streamlined legal U.S. residency. The Lucky Dragon, which intends to cater to the local Chinese community, successfully used the EB-5 program to open just 4 miles north of the Chinatown Plaza on the Strip on Saturday.
The nonstop service to Las Vegas establishes Las Vegas as a major U.S. city, and James Weidner, managing partner of the Lucky Dragon, said the consequential Chinese visitation could have an indirect boost for more EB-5-funded projects. Chinese investors are the heaviest users of the EB-5 program, according to the U.S. State Department.
"The demand for U.S. residency is already high enough to fill the government quota of allowable EB-5 transactions," Weidner said via email. "However, the international recognition of Las Vegas as a premier tourist destination helps to get the attention of potential EB-5 investors — and increased visitation only helps to increase this notoriety."
Sonny Vinuya, president of the Las Vegas Asian Chamber of Commerce, said, in any event, discussions are underway to revamp Las Vegas' Chinatown, expanding Chinatown from Valley View up to Rainbow Boulevard.
"I can see us growing there pretty fast (with foreign and local investment), especially because we are one of the fastest growing demographics here in Las Vegas," he said.
Vinuya said Las Vegas has about 50,000 to 60,000 Chinese residents. According to the U.S. Census Bureau, all of Clark County had just more than 28,000 Chinese residents in 2013.
GEARING UP FOR GROWTH
Many in the local Chinese community are gearing up for community growth as well as additional Chinese visitation.
"A lot more (local) people are investing in and buying restaurants," said Michelle Chen, who is the director of the Las Vegas Asian Chamber of Commerce as well as a certified public accountant with Chen Accounting Group. "I can see more and more compared to last year."
Even when Chinese people are away from China, there is still demand to eat authentic Chinese food, she said.
Sharon Hwang, vice president of the China Town Plaza, said she is also readying for more traffic.
"When they come they will obviously enjoy what we (as Las Vegas) have to offer, you know the dining, the shopping, entertainment, gaming — everything," she said. "But, at the same time they will still want hometown food and goods."
Providing Chinese visitors with familiar goods and services will be a boost for her business, she said.
Contact Nicole Raz at nraz@reviewjournal.com or 702-380-4512. Follow @JournalistNikki on Twitter.
RELATED
Inaugural Hainan Airlines flight from Beijing to Las Vegas lands at McCarran
In China, Las Vegas tourism officials market less sinful Sin City
Pent-up demand for Chinese travel to US is a good thing for Las Vegas