McCarran logs busiest May on record with 4.2M passengers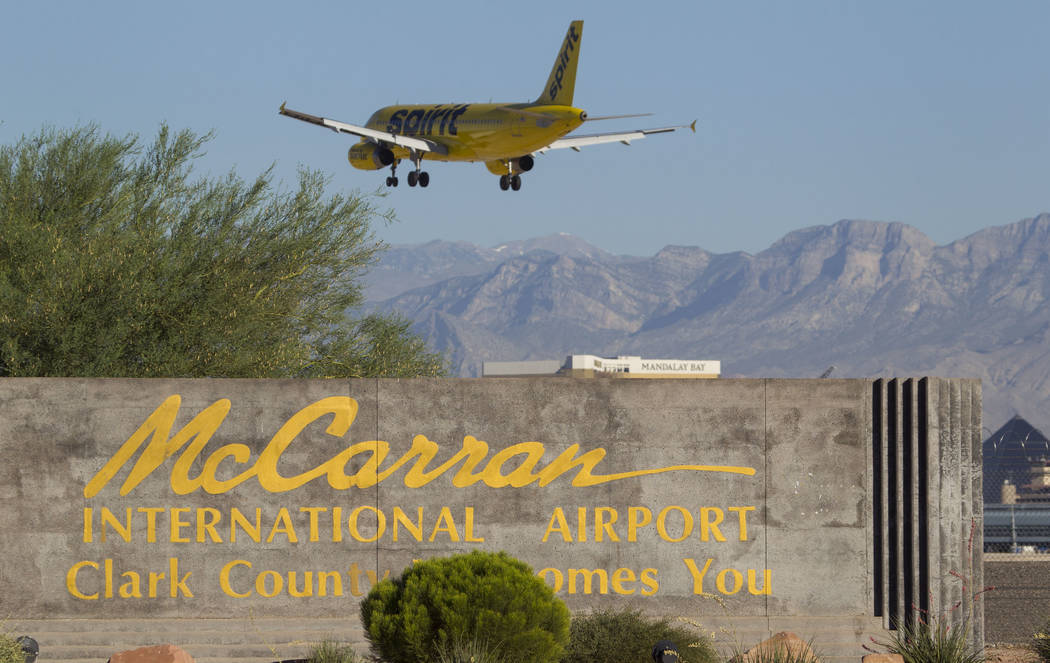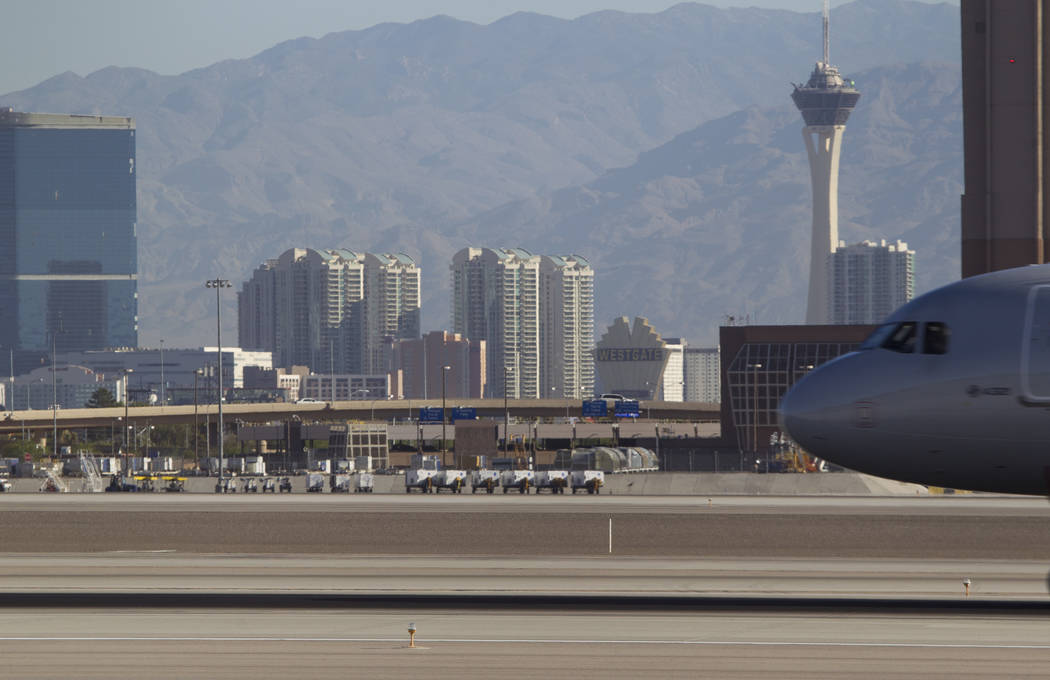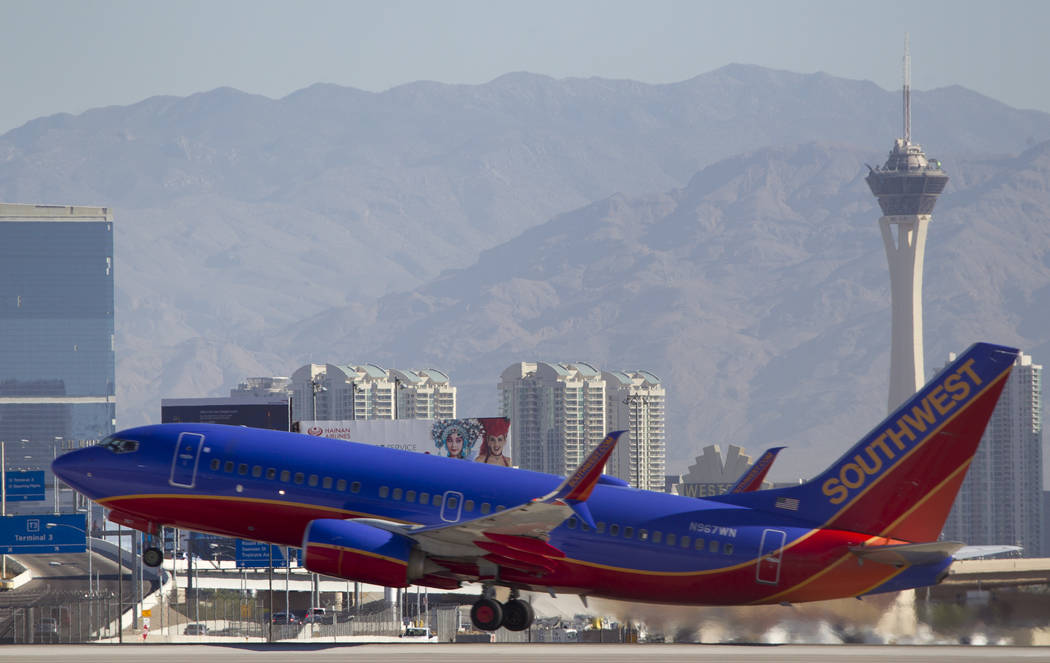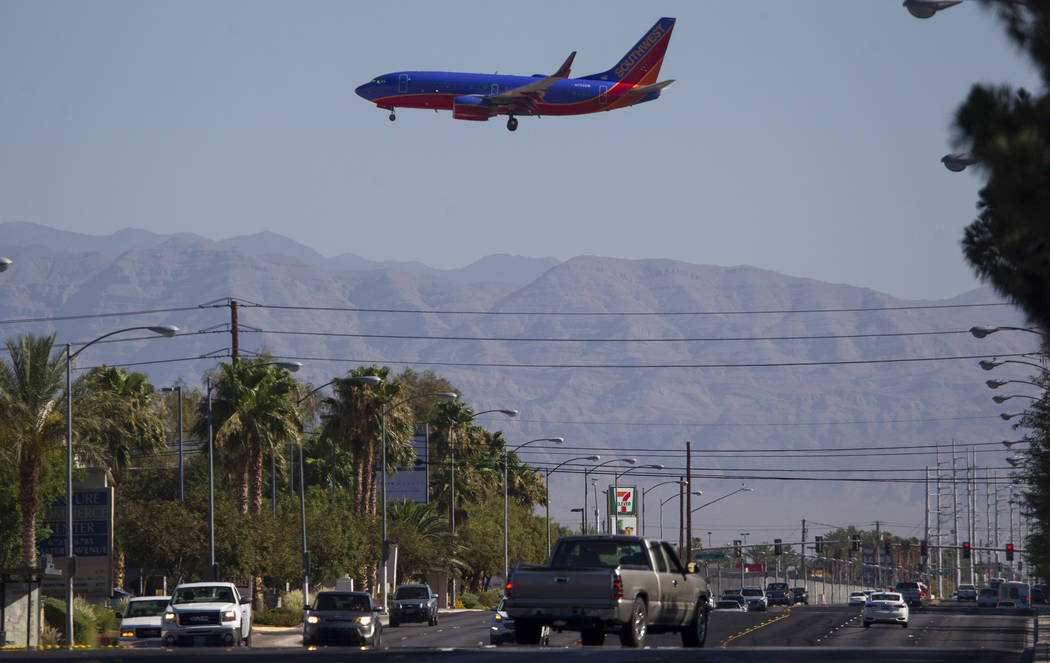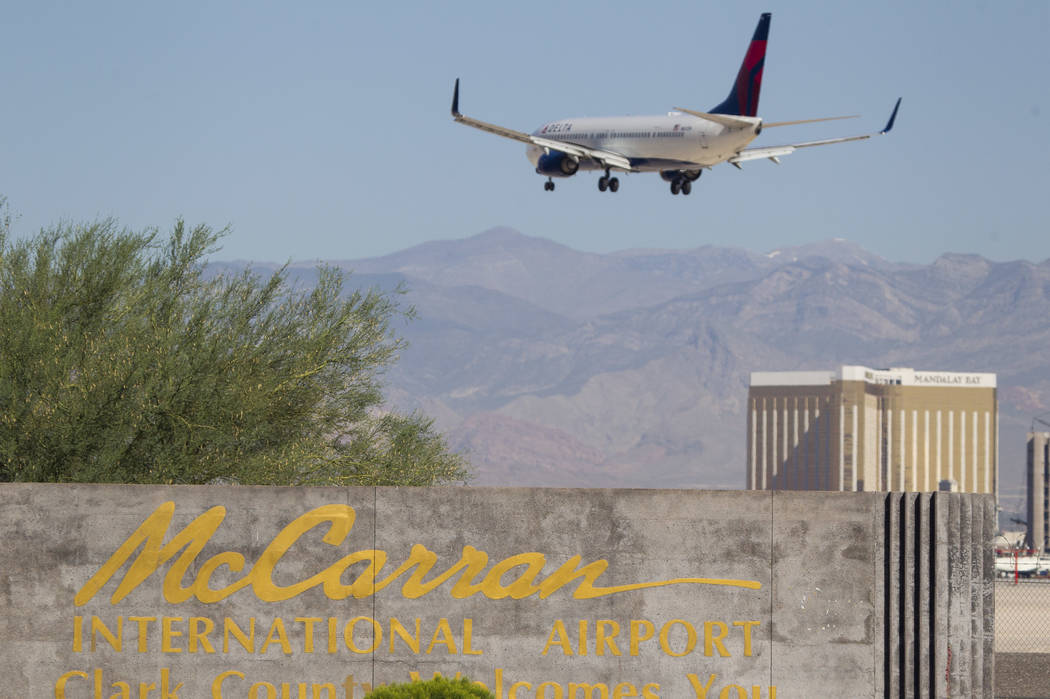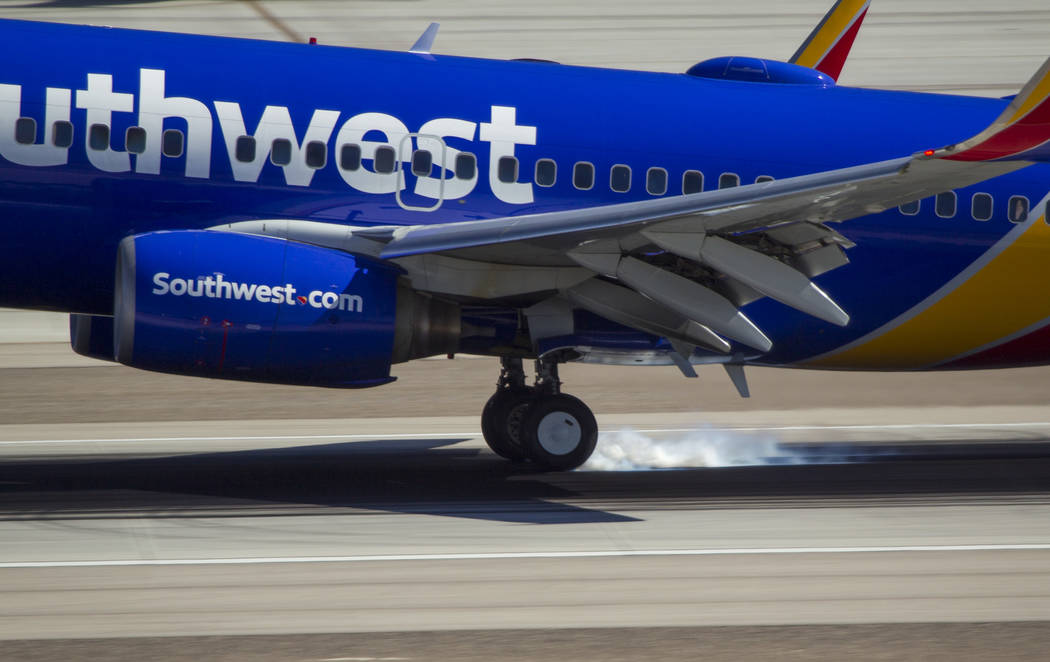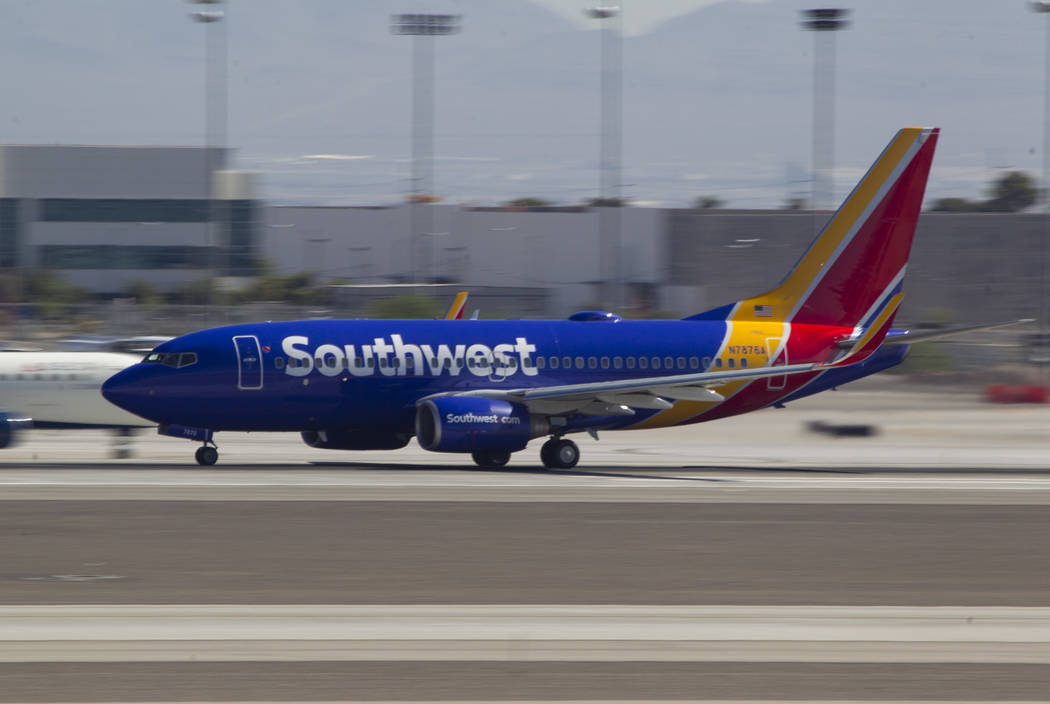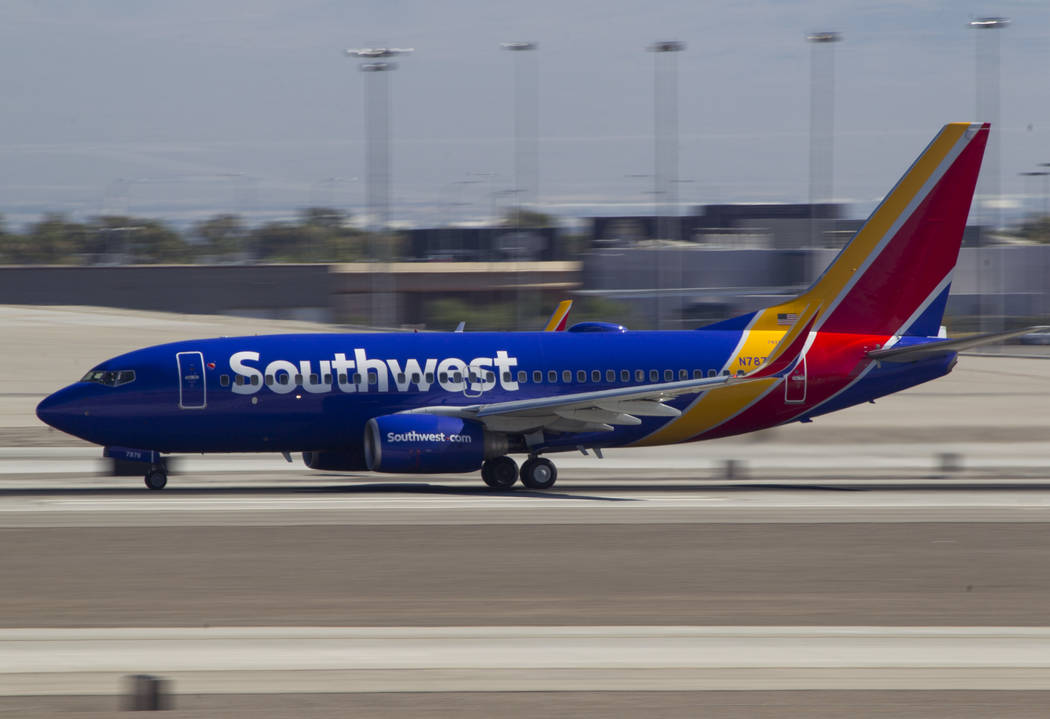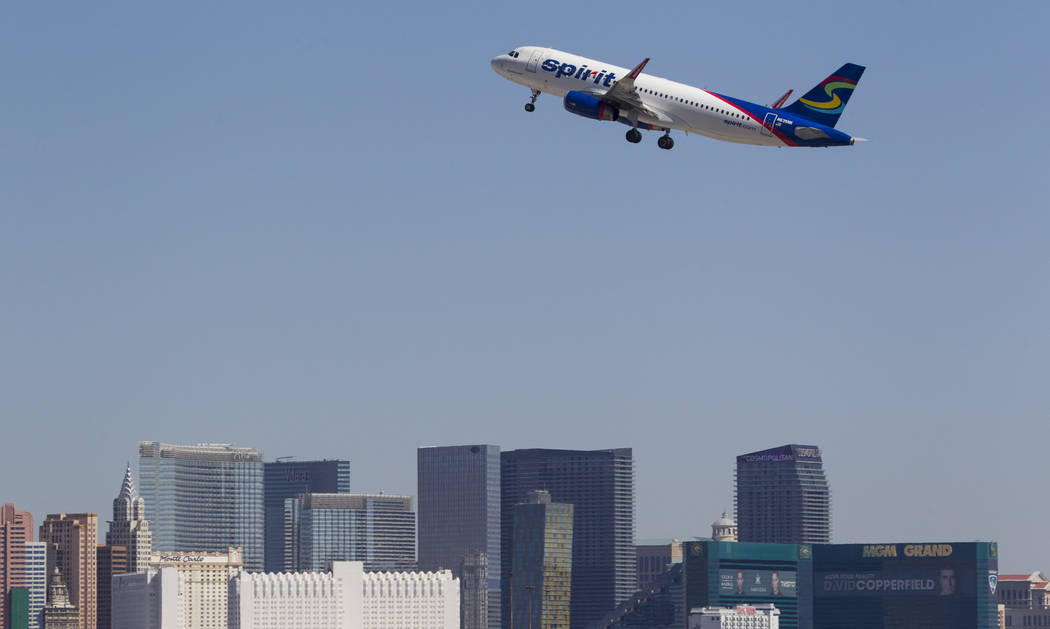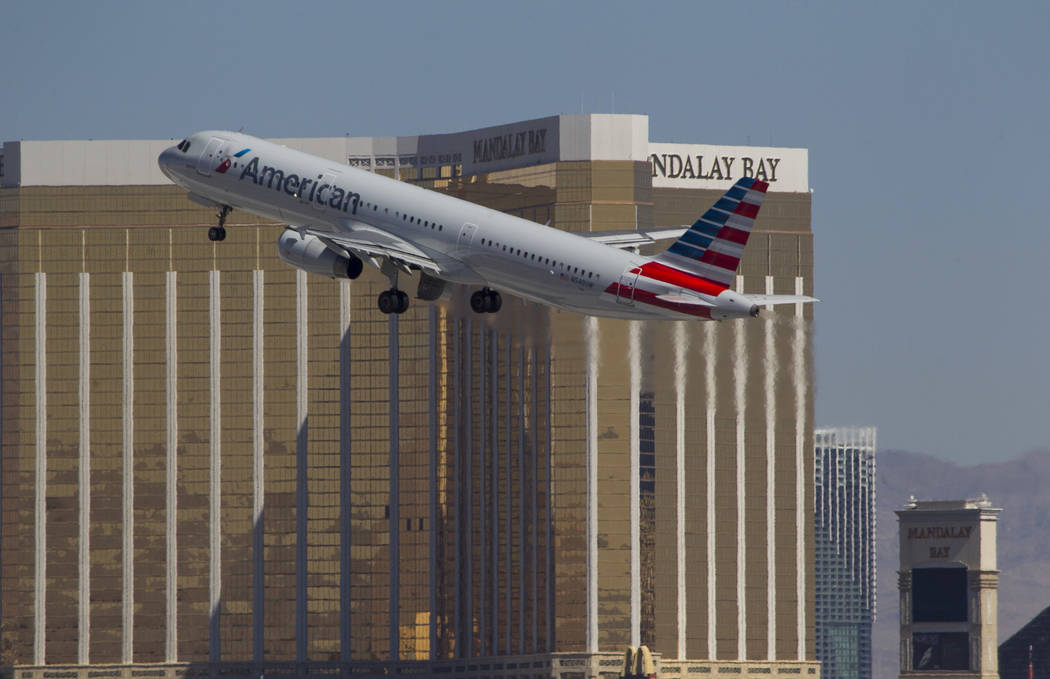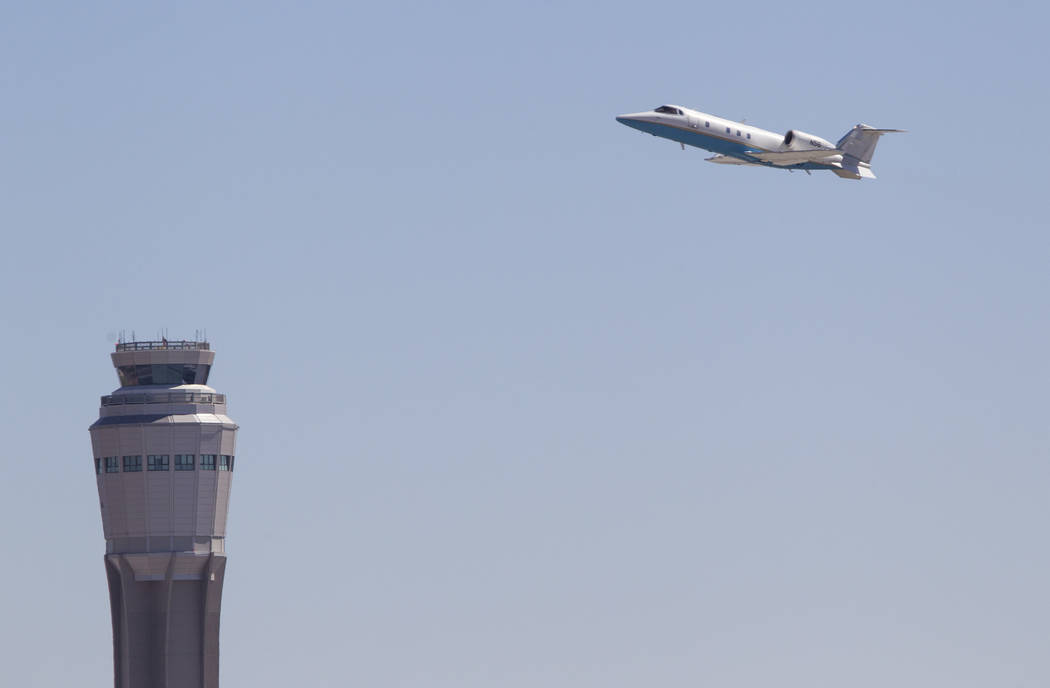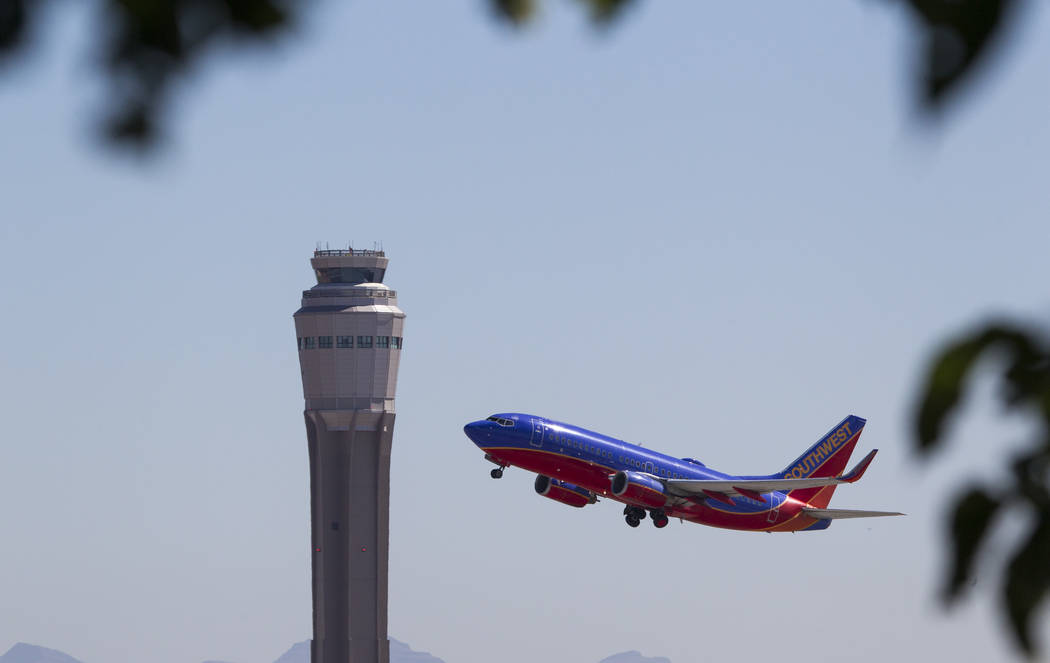 McCarran International Airport had its busiest May on record with more than 4.2 million airline passengers, topping a record set last year by roughly 58,500 travelers, the Clark County Department of Aviation reported Wednesday.
Passenger traffic rose by a relatively flat 1.4 percent compared to May 2016, despite slight declines in international travel. However, Rosemary Vassiliadis, director of Clark County's aviation department, said last month that she believes McCarran International is on track this year to break the airport's record of 47.8 million airline passengers, set in 2007.
More than 3.8 million travelers boarded or arrived on domestic flights last month, a 1.8 percent increase from a year earlier. International flights arriving or departing McCarran carriers 313,611 travelers, a 3.3 percent decline from a year earlier.
During the first five months of 2017, 19.58 million passengers flew in or out of Las Vegas, a 2.4 percent increase from the same period last year.
Air Canada had a 4.9 percent increase in traffic with 79,475 passengers last month, while Canadian carrier WestJet was down 4.6 percent with 76,545 passengers.
Virgin Atlantic Airways reported a 4.5 percent drop in traffic with 29,957 passengers. British Airways carried 27,226 passengers in May, a 11.2 percent decrease from last year, while British competitor Thomas Cook Airlines was up 6.7 percent with 17,457 passengers.
Korean Air was up 19.9 percent with 9,515 passengers. Chinese budget carrier Hainan Airlines, which launched service in December, reported 3,923 passengers.
Mexican carrier Interjet reported a 63.4 percent leap to 14,389 passengers in May, while Aeromexico had a 34.6 percent dip to 16,285 passengers. Volaris reported a 16.8 percent drop in May to 15,061 passengers compared with the same period a year earlier.
Contact Art Marroquin at amarroquin@reviewjournal.com or 702-383-0336. Follow @AMarroquin_LV on Twitter.
McCarran domestic carrier performance in May
Southwest Airlines: 1.57 million passengers, down 0.5 percent from May 2016.
American Airlines: 398,326 passengers, down 4.2 percent
United Airlines: 350,212 passengers, up 11.5 percent
Delta Air Lines: 339,820 passengers, down 2.1 percent
Spirit Airlines: 281,020 passengers, down 2.3 percent
Las Vegas-based Allegiant Air: 199,496 passengers, up 2.3 percent
Source: Clark County Department of Aviation