Nevada ranked fourth highest for U.S. gasoline prices by AAA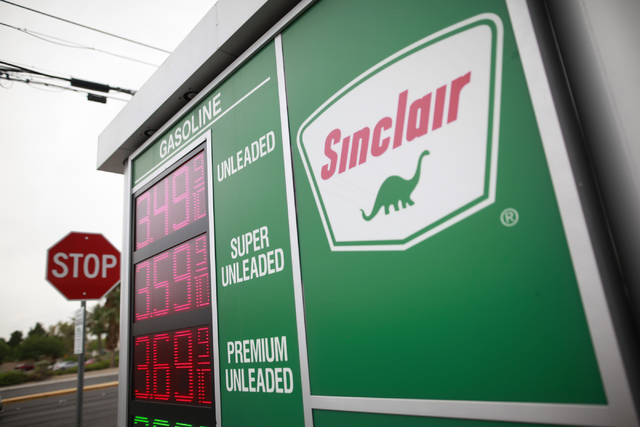 Nevada's slightly higher gasoline prices aren't likely to stall Fourth of July holiday travel plans — even as the state ranks fourth highest among U.S. gasoline prices, AAA said on Tuesday.
According to AAA Nevada's latest monthly gasoline survey, Tuesday's gasoline price in Nevada averages $3.26 for a gallon of unleaded, a 4 cent increase since the organization's May 12 survey.
In all Nevada metro areas tracked by AAA, Reno is registering the state's highest pump price, with drivers paying an average price of $3.33 per gallon for unleaded regular gasoline. Carson City registers Nevada's lowest price, at $3.04 a gallon.
"Despite a slight increase in most Nevada metro areas, gas prices likely are poised for a seasonal decline given that refineries generally complete maintenance by this time of year and gear up production for the busy summer driving season," Cynthia Harris, AAA Nevada spokeswoman said in a statement. "Nevertheless, a number of factors could cause prices to inch higher during the summer driving season such as geopolitical issues in the Middle East, unexpected problems at major refineries or a major hurricane that disrupts production, refining and distribution."
The national average price for regular unleaded gasoline has remained steady over the past week and continues to hover near at what many expect to be the highest average of the year. Today's price of $2.75 per gallon is fractions of a cent higher than a week ago and is 9 cents per gallon higher than one month ago.
Only Alaska, California and Hawaii top Nevada for gasoline prices.
RELATED
Here's why Southern Nevada gasoline prices skyrocketed again
Lower gasoline prices helping spark sales of bigger vehicles
Will falling gas prices, rising consumer confidence help regional casinos?