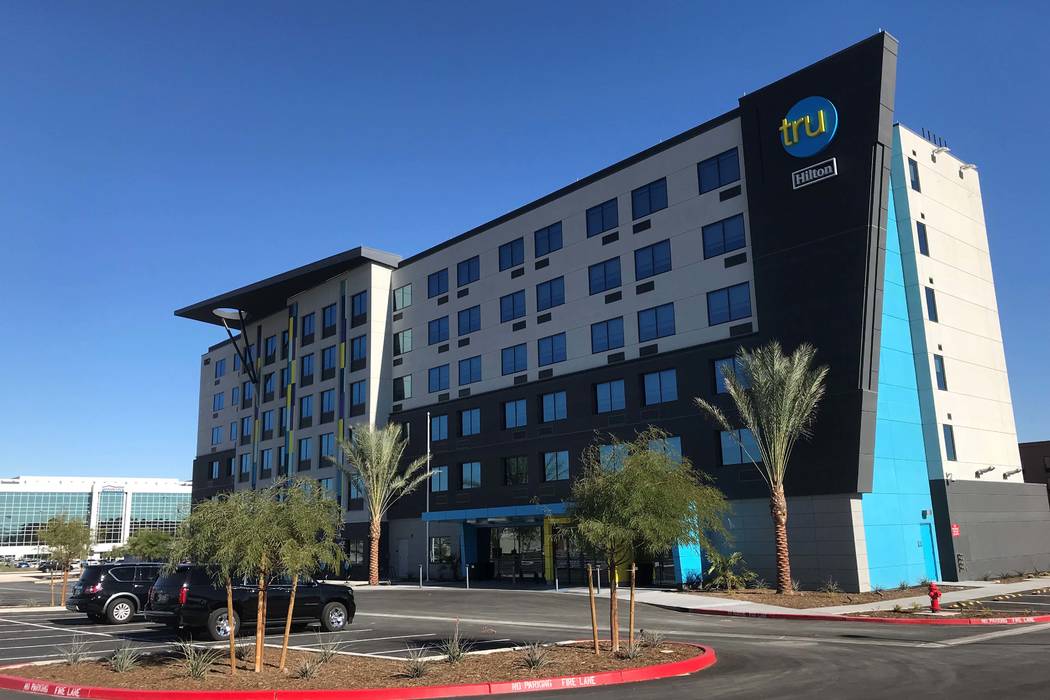 Hilton has announced the opening of a new hotel near McCarran International Airport.
Tru by Hilton Las Vegas Airport is at 6862 Gilespie St., just south of McCarran and about three miles from the Strip.
Developed and owned by the United Brotherhood of Carpenters and Joiners of America, the six-floor, 166-room hotel is the largest Tru-branded property to-date, Hilton said in a statement. It's also the largest U.S. location for Tru and its westernmost property.
The hotel is also near the construction union's International Training Center.
"Tru by Hilton perfectly meets the needs of those coming for training at our facility, as well as travelers looking for something that has such an innovative product offering and design," Justin Weidner, United Brotherhood of Carpenters' chief of staff, said in the statement.
Dallas-based Prism Hotels & Resorts manages both the new hotel and the training center.
"Tru by Hilton is a true pioneer in the midscale segment, and the very first to meet the needs of a previously underserved group of travelers who seek simplicity and value without compromising quality and design," Alexandra Jaritz, global head of Tru, said in the statement.
Hilton unveiled the Tru brand last year, saying it was "simplified, spirited and grounded in value."