Questions surround recently acquired Lamborghini in deadly SpeedVegas crash
February 15, 2017 - 5:17 pm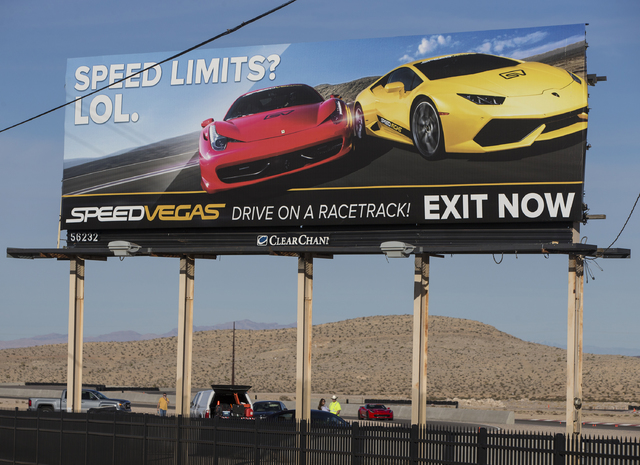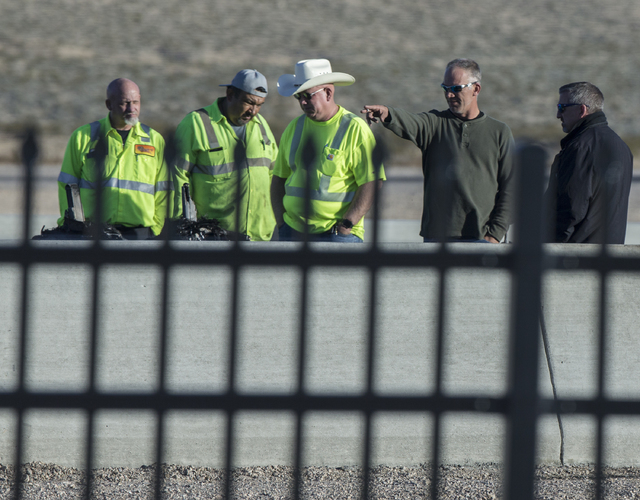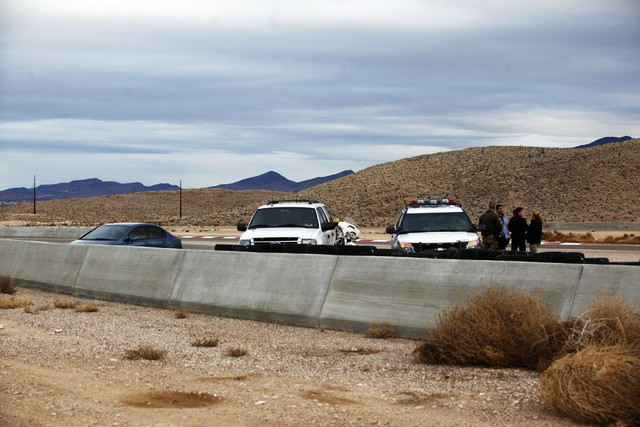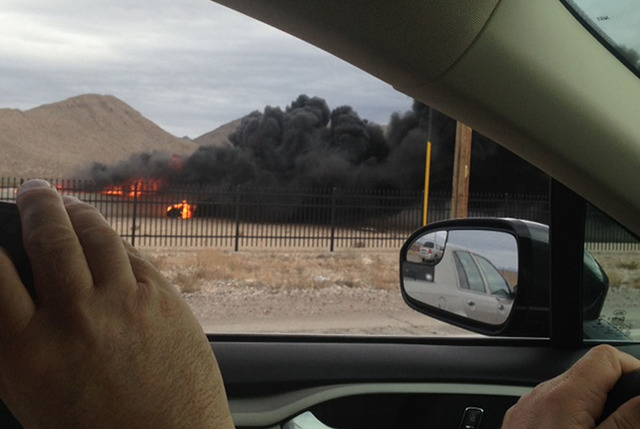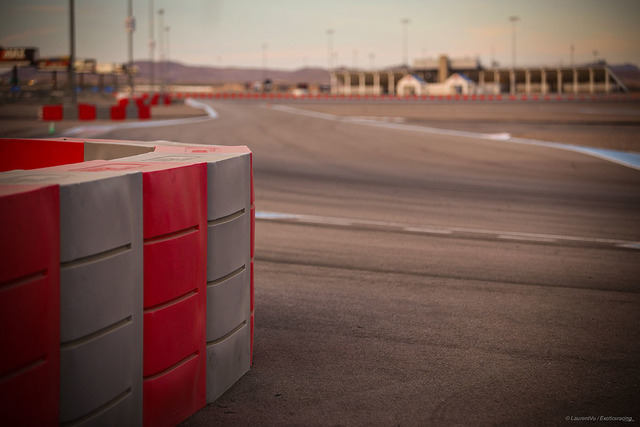 A recently acquired Lamborghini Aventador was the vehicle involved in the Sunday crash that killed two people at SpeedVegas, raising new questions about whether the vehicle capable of reaching speeds of 200 mph was ready for the track.
It was initially reported that the vehicle in the accident was a Lamborghini Gallardo. One of the Lamborghinis in the SpeedVegas fleet was a white Gallardo and various officials indicated that a "white Lamborghini" was the car that crashed and burst into flames just after 1:30 p.m.
Among the questions investigators may consider: Whether the Aventador, which arrived at SpeedVegas on Feb. 3, was ready for use and whether the car was serviced after Lamborghini issued a recall notice involving an evaporative emissions control system that, if not repaired, could result in a gasoline tank fire. There was no indication that the crash had anything to do with the recall notice.
Investigators could also inquire how the vehicle was acquired and from whom.
$400,000 CAR
SpeedVegas issued press releases on the arrival of the Aventador, a car priced at $400,000 and described as having "a combination of obscene flamboyancy and raw power."
It was white, but before it became part of the fleet the vehicle was wrapped in orange vinyl.
A photograph acquired by the Review-Journal indicates the vehicle was orange and a distinctive pop-up roll bar on Aventador frames was in the wreckage.
Images of the Aventador were removed from the SpeedVegas website after the accident.
SpeedVegas officials voluntarily closed the operation until further notice and have declined requests for interviews.
The Nevada Occupational Safety and Health Administration dispatched a compliance officer to the track Sunday. The agency routinely does not comment on pending investigations.
OTHER BUSINESS AFFECTED
While Nevada OSHA has the authority to issue an order to cease operations, that has not occurred in the SpeedVegas case.
The operator of a similar Las Vegas-based driving experience said Sunday's crash has already affected his business.
David Perisset, CEO of Exotics Racing based at the Las Vegas Motor Speedway north of the city, said some customers that had planned car experiences at SpeedVegas have contacted his company after that track closed, but he said there have been a greater number of cancellations by frightened scheduled customers after the accident.
Perisset said he has reviewed safety procedures with his staff and emphasized that providing a safe experience to customers is key to sustaining his business, which answers to no regulatory body.
SAFETY PRIORITY
"Safety is our No. 1 priority because I never want to get that call" about an incident at the track, Perisset said.
He said while driving exotic cars at high speeds is "a very technical, high-risk activity," his company has spent more than $1 million to make the activity as safe as it can be.
Perisset did not talk specifically about the SpeedVegas operation, but said high-speed car driving attractions are reliant on having the safest possible track, well-maintained vehicles and well-trained driving instructors.
Exotics Racing has invested in Formula One Tec Pro barriers and gravel traps on its track to minimize damage in a crash.
Twelve full-time mechanics check cars after every run and service the vehicles every night using the best replacement parts when a vehicle needs them.
Most of the high-octane vehicles are specially equipped with brake pedals on the passenger side so that an instructor riding along can stop the car if a driver encounters trouble.
Maximum speeds at Exotics Racing top out at 140 mph.
Instructors go through two years of training and have access to several volumes of manuals to understand the intricacies of each vehicle type on the track.
"Our instructors are here to help people go through the experience safely while still having a good time," Perisset said.
The same first responders that work at the Las Vegas Motor Speedway for NASCAR races are onsite at his track.
OPENED IN 2009
Exotics Racing opened in Las Vegas in 2009 after operating in Europe for 12 years. The company has had more than 220,000 customers since the track opened in November 2009.
"We've never had a serious accident, maybe a couple of close calls, but we've always invested more and more in the safety of the track," Perisset said.
Exotics Racing has two Lamborghini Aventadors in its fleet and Perisset said they were taken to dealers for upgrades as soon as the recall was announced.
It's believed that about 1,500 vehicles in the United States are subject to the recall.
The company said a fire risk could occur if the driver of a car with a fully fueled gasoline tank over-revved the motor at idle. Gasoline fumes could be ignited by hot exhaust-system components and cause a fire.
Perisset said recalls occur routinely on high-performance vehicles.
Contact Richard N. Velotta at rvelotta@reviewjournal.com or 702-477-3893. Follow @RickVelotta on Twitter.
RELATED
Instructor who died in SpeedVegas crash was 2-time male breast cancer survivor and advocate