Record passenger levels at Reid airport exceeded 5M in October
Updated December 1, 2022 - 12:51 pm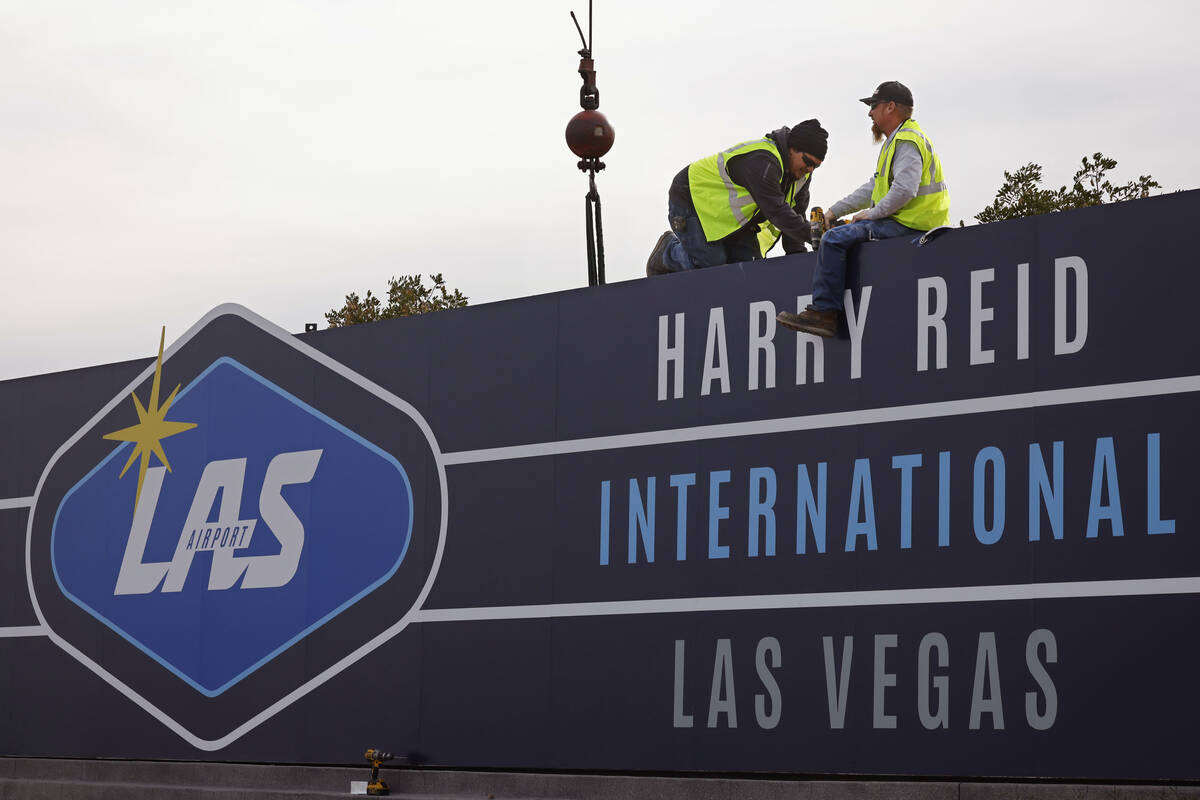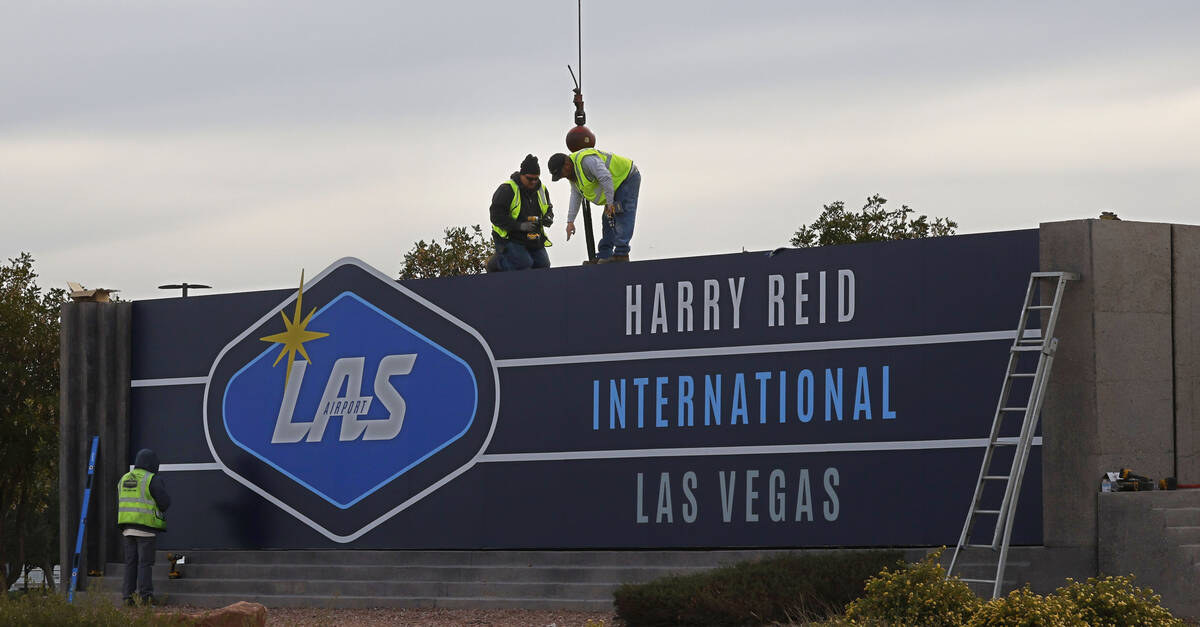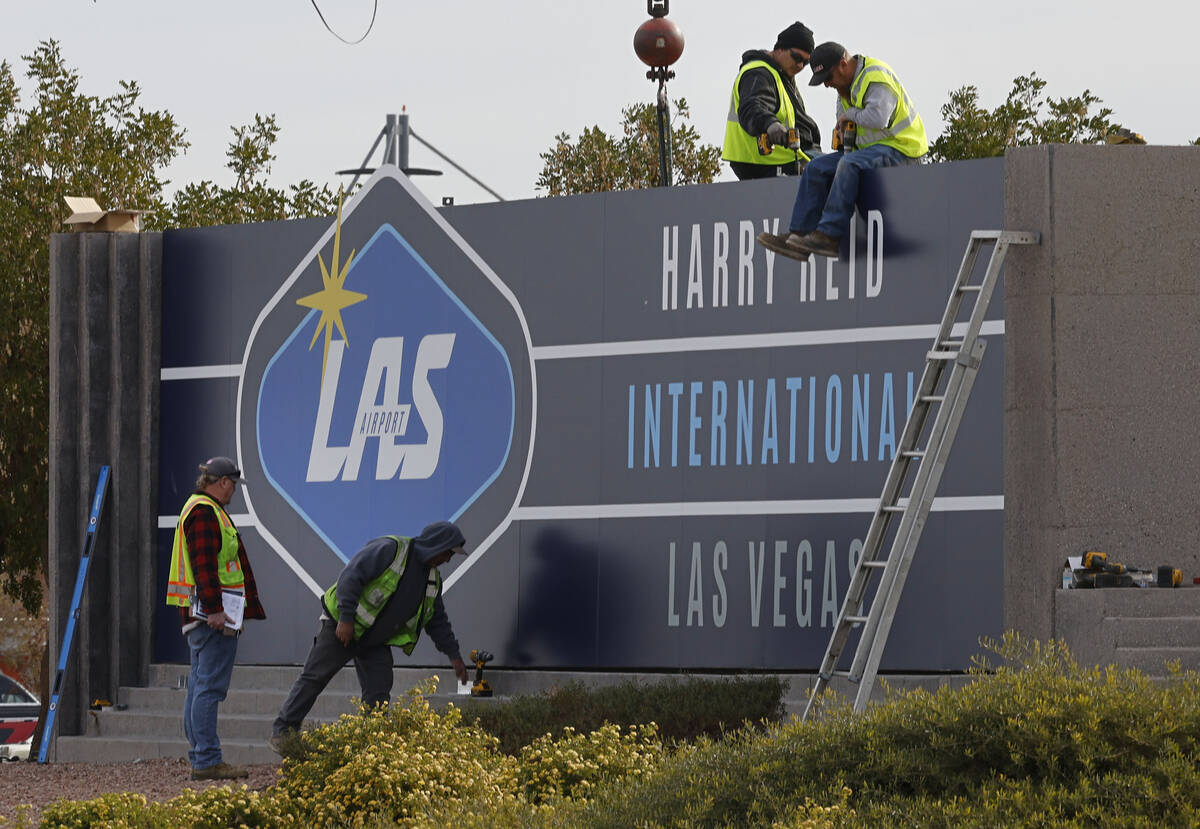 More passengers flew through Harry Reid International Airport in October than any month in the airport's history, Clark County Department of Aviation officials said Thursday.
An estimated 5.2 million travelers used the airport that month — the first time passenger numbers exceeded 5 million — shattering July's record of 4.9 million.
Airport officials had expected a robust fall travel season when airlines announced capacity increases with new routes and larger aircraft flying into Las Vegas earlier this year.
Clark County Department of Aviation Director Rosemary Vassiliadis said the record number also is indicative of local residents flying more frequently, which produces a problem — a lack of airport parking. But Vassiliadis said the airport is initiating a plan to add more parking next year.
"Serving more than 5 million passengers in a single month is a milestone achievement and is further evidence that Las Vegas remains among the most in-demand destinations in the world," Vassiliadis said. "But we know it is not just visitors coming through our airport; our locals are also choosing to travel at a high volume. We see this in how often our Terminal 1 parking garage is reaching capacity throughout the week."
Parking fixes coming
Vassiliadis said to accommodate the extra vehicles and to enhance the airport customer experience, Reid International will begin a monthslong project in early 2023 to increase public parking options in and near its garages.
Airport officials have warned local passengers, particularly around holidays and three-day weekends, that long-term parking at Terminal 1 is in short supply and often fills up by Fridays.
They have encouraged passengers to use the economy lot north of Terminal 1 or the long-term parking at Terminal 3 and use shuttle buses to get to Terminal 1.
Seven domestic air carriers, including Reid International's busiest commercial airline, Southwest Airlines, have ticket counters and baggage claim facilities at Terminal 1. Other carriers with services at Terminal 1 are Spirit Airlines (which has announced plans to merge with JetBlue), Delta Air Lines, American Airlines, Allegiant Air, Advanced Air and Avelo Airlines.
October's record passenger count, which was 23.7 percent higher than in October 2021, boosted the 10-month total number of passengers to 43.7 million, a 37.3 percent increase over last year, and puts Reid within reach of 2017's record of 51.5 million.
Growth in 2022
By all accounts, 2022 has been an astonishing year for growth with the airport's top five months by passenger volume occurring since June.
Those months include October (5.2 million), July (4.9 million), September (4.8 million), June (4.7 million) and August (4.6 million).
Most of the passenger volume in October came from domestic carriers. A 19.8 percent increase in domestic passengers brought the monthly total to 4.8 million. International passenger count rose 178.9 percent to 286,050.
Dallas-based Southwest supplied the most passengers in October, up 22.1 percent to 1.7 million. The top five also included Spirit, up 48.7 percent to 756,679, Frontier, up 17.5 percent to 559,081, Delta, up 4.7 percent to 414,086, and American, down 6.2 percent to 404,086.
Las Vegas-based Allegiant Air's numbers were up 17.5 percent to 202,313 passengers.
The leading scheduled international air carrier for the month was Air Canada, up 245.2 percent to 69,757, with Canadian discount operator Westjet up 105.6 percent to 59,642.
Another Canadian discounter, Swoop, had a massive 1,643 percent boost to 19,295 passengers.
The largest European performances came from British Airways — which was not operating its Las Vegas service in October 2021 because of the COVID-19 outbreak — carrying 19,754 passengers, followed by Virgin Atlantic's 14,781 passengers.
Mexican discounter Volaris reported a 6.9 percent decline in passengers from October 2021 to 21,838, while Korean Airlines reported 5,087 passengers for the month.
Sign changes
Thursday's announcement was well-timed as work crews continued the three-phase, $7 million project to change the airport's signage, letterheads, stationary, business cards and concessionaire-related work from its previous name, McCarran International, to Harry Reid International.
Workers could be seen swapping out signs at Tropicana Avenue and Koval Lane on Thursday morning.
Airport officials held a ceremony nearly a year ago celebrating the name change to honor former Sen. Harry Reid, the state's longest serving U.S. senator, who was the senate majority leader for eight years beginning in 2007 and minority leader from 2015 until he retired in 2017.
The Clark County Commission approved the name change in February 2021, but determined that all sign changes would be paid for through fundraising and not taxpayer dollars.
Clark County Commissioner Tick Segerblom headed the renaming push because the legacy of the late Sen. Pat McCarran included racist, anti-Semitic and xenophobic stances.
In October 2021, a donation fund set up for residents met its $4.2 million threshold to carry out the first of three phases of work tied to the changeover.
The majority of the donations came from a handful of well-known Nevadans, including three $1 million donations each made by businessman and former Diamond Resorts CEO Stephen Cloobeck; professional gambler Billy Walters and his wife, Susan; and William and Judy Boyd.
Contact Richard N. Velotta at rvelotta@reviewjournal.com or 702-477-3893. Follow @RickVelotta on Twitter.