Speaker promotes college course on tourism and security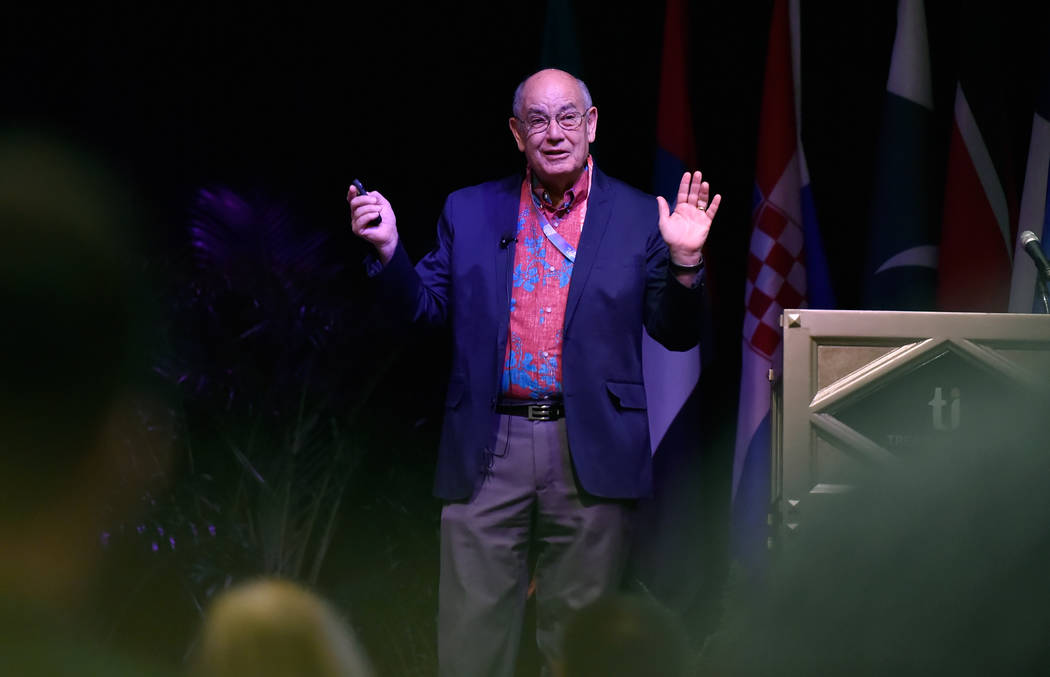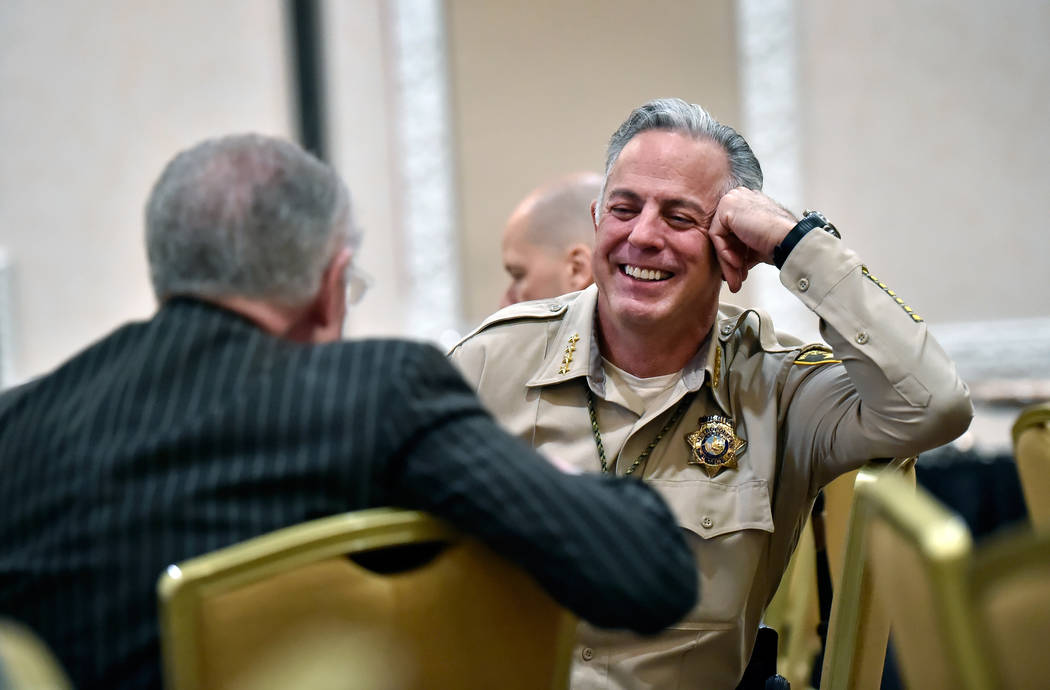 There's a question on an upcoming final exam for a class taught at a Hawaii community college that Las Vegas residents may want to read the responses:
What should Mandalay Bay do with the 32nd floor of its hotel?
The 32nd floor was where gunman Stephen Paddock was staying at the hotel when he shot and killed 58 people and injured hundreds more on Oct. 1.
The test question is designed to stimulate critical thinking and elicit responses from students taking a required course in tourism security and safety taught by Frank Haas, a lecturer at Kapi'olani Community College in Honolulu.
Haas said the course, which has been taught for 2½ years, was believed to be the first of its kind.
16-week course
Haas said the course covers 14 areas of study with 12 expert guest lecturers over 16 weeks. While many of the topics of the class are Hawaii-specific with safety considerations for ocean swimming, snorkeling, being wary while hiking cliff-side trails and even preparing to deal with lava from volcanic eruptions, others can apply to safety precautions anywhere.
This year, Haas added a new topic — addressing panic resulting from an incoming missile attack on Hawaii. The Jan. 13 warning of an impending missile attack turned out to be a false alarm, but it was an example of how students hoping to join the tourism workforce need to be able to think quickly and clearly when it comes to protecting guests who are confident they are vacationing in a safe location.
Haas' presentation was part of the two-day Las Vegas 25th anniversary International Tourism Security Conference sponsored by the Las Vegas Convention and Visitors Authority at Treasure Island. Nearly 300 people, including 59 international registrants from 29 countries, are attending the event that concludes Wednesday.
A class at UNLV
Representatives of UNLV, which has one of the nation's top tourism-related programs at its William F. Harrah College of Hospitality, said it has a similar course. According to the school catalog, the course offers "an analysis of contemporary risk management and security concerns specific to hospitality and gaming industries; encompassing lodging, food and beverage, casinos, events and clubs. (It) includes development of security and risk management strategies for asset protection, loss prevention, disaster control, crisis management, industrial safety, casino security and emergency action planning."
Haas said keeping guests safe and secure is imperative to ensuring that visitors continue coming to the destination. He has documented numerous cases in which visitation fell at destinations because of a terrorist incident, high levels of crime, or a pandemic or other health scare.
Haas said Hawaii saw tourism drop nearly 10 percent in 2003 — more than it fell after 9-11 — as a result of the Severe Acute Respiratory Syndrome scare.
Hawaii is dealing with another outbreak after the first confirmed case of rat lungworm disease in February.
Tourism economies in Mexico and Aruba have suffered as a result of high-profile crime cases. The disappearance of Natalee Holloway in Aruba disrupted that nation's tourism economy in 2005. She was declared dead in 2012.
The U.S. State Department declared five Mexican states unsafe after a rash of kidnappings. Tourists have continued to flock to Cancun despite the warnings.
Expect the unexpected
Haas explained that planning and training can keep visitors safe and that his class is designed to get students to think about the unexpected.
"You can't eliminate risk," he said, "but you can understand and respond to it. And, we're not really good at telling people where to go or who to call in an emergency."
Incidents in Las Vegas have made case studies for Haas' class. He carefully studied Las Vegas' reaction to the Oct. 1 shooting. More recently, with his class also assessing risk management, he has monitored the effect sexual harassment is having on resorts as a result of the Steve Wynn case.
Wynn, who resigned as chairman and CEO of Wynn Resorts Ltd. after numerous sexual harassment and assault accusations, denies having ever assaulted or harassed employees.
Haas said some of the best discussions in his class revolve around theoretical incidents. One such question: "A guest in your hotel has been bitten by bedbugs and intends to sue you. What can the hotel point to in defending itself against this suit? What do you say to the guest?"
Another: "You are working at a hotel with a swimming pool that has a height requirement for children. One of your guests brought a child to the pool who is just one-half inch under the height requirement. When challenged, the mother states that the child is a good swimmer and is in a swimming club at home. What do you do?"
Classroom discussions also have occurred on the Walt Disney Co.'s reaction to an alligator attack at one of its Florida resorts in 2016, the Germanwings pilot suicide crash in 2015, the shipwreck of the Costa Concordia in 2012 and the Taj Hotel Mumbai terrorist attack in 2008.
In a Tuesday lunch, the conference recognized its "Star of Tourism," which was presented to Clark County Sheriff Joe Lombardo for his role in leading first responders to assist victims of the Oct. 1 shooting.
Contact Richard N. Velotta at rvelotta@reviewjournal.com or 702-477-3893. Follow @RickVelotta on Twitter.
What Kapi'olani covers
The course Frank Haas teaches at Kapi'olani Community College covers:
-Crimes
-Terrorism
-Public gatherings and events
-Aquatic safety
-Transportation safety
-Risk management
-Planning and policy
-Fire safety
-Hotel security
-Victim care
-Crisis management and communications
-Cybercrime and cyberterrorism
-Legal issues
-Sexual assault and sex trafficking