Spirit cancels 27 flights at Las Vegas' McCarran airport
Updated August 5, 2021 - 5:23 pm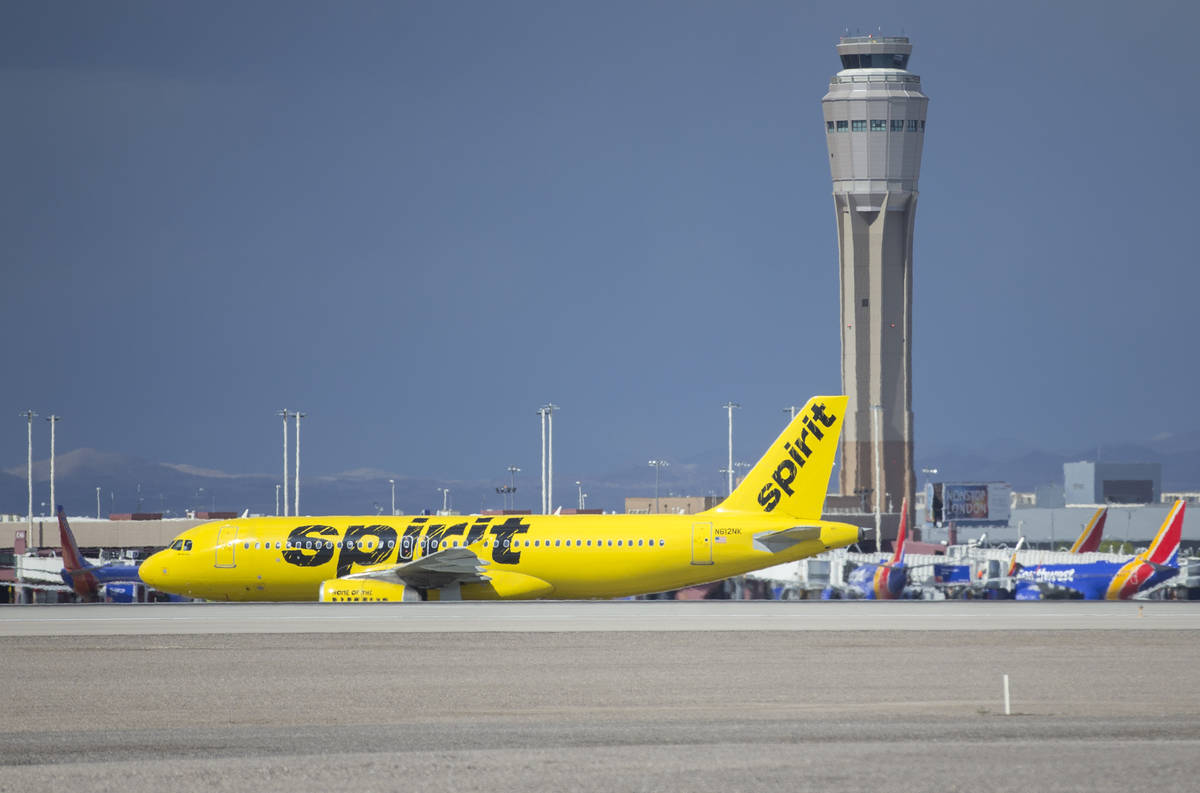 Spirit Airlines flights accounted for all but three flight cancellations Thursday at Las Vegas' McCarran International Airport.
Twenty-seven of the 30 canceled flights originating from McCarran Thursday were tied to the Florida-based ultra-low-cost carrier, according to flight tracking website FlightAware. The other three nixed flights were two from Allegiant Air and one from American Airlines.
"We appreciate the ongoing efforts of the airline to reach out to travelers about the status of their flight before they arrive at the airport," said Joe Rajchel, McCarran spokesman. "We continue to recommend that passengers check their flight status on the Spirit website prior to departing for the airport."
The cancellations at McCarran were part of a rash of Spirit cancellations Thursday at airports nationwide, as FlightAware data showed 53 percent of its scheduled flights, or 425 flights, were canceled.
Erik Hofmeyer, Spirit spokesman, said the cancellations are result of a mix of issues, including weather, IT problems and staffing issues.
"The industry is dealing with hiring challenges over the summer, that's been well publicized," Hofmeyer said. "It's been all the airlines getting back up to speed. There's not one particular thing, it's just this mixture of these operational challenges and we're going to learn from this and become a better airline as a result. We've seen things we can invest in and improve on behalf of our guests."
Hofmeyer said Spirit is working every day to figure out which flights will be canceled the night before, to allow time for travelers to accommodate their travel needs. He said the cancellations are expected to continue in some capacity through early next week.
"We're working with our guests as much as possible. We're actually buying them tickets on other airlines to get them home," Hofmeyer said. "We're giving hotel vouchers and put revenue people in with crew schedule to get the crew scheduling back in order. So we're putting all hands on deck right now, so we're going to see this gradual improvement day-over-day until Tuesday."
Contact Mick Akers at makers@reviewjournal.com or 702-387-2920. Follow @mickakers on Twitter.