Tapping in: Las Vegas turns to breweries to boost Arts District
Updated July 31, 2023 - 8:59 pm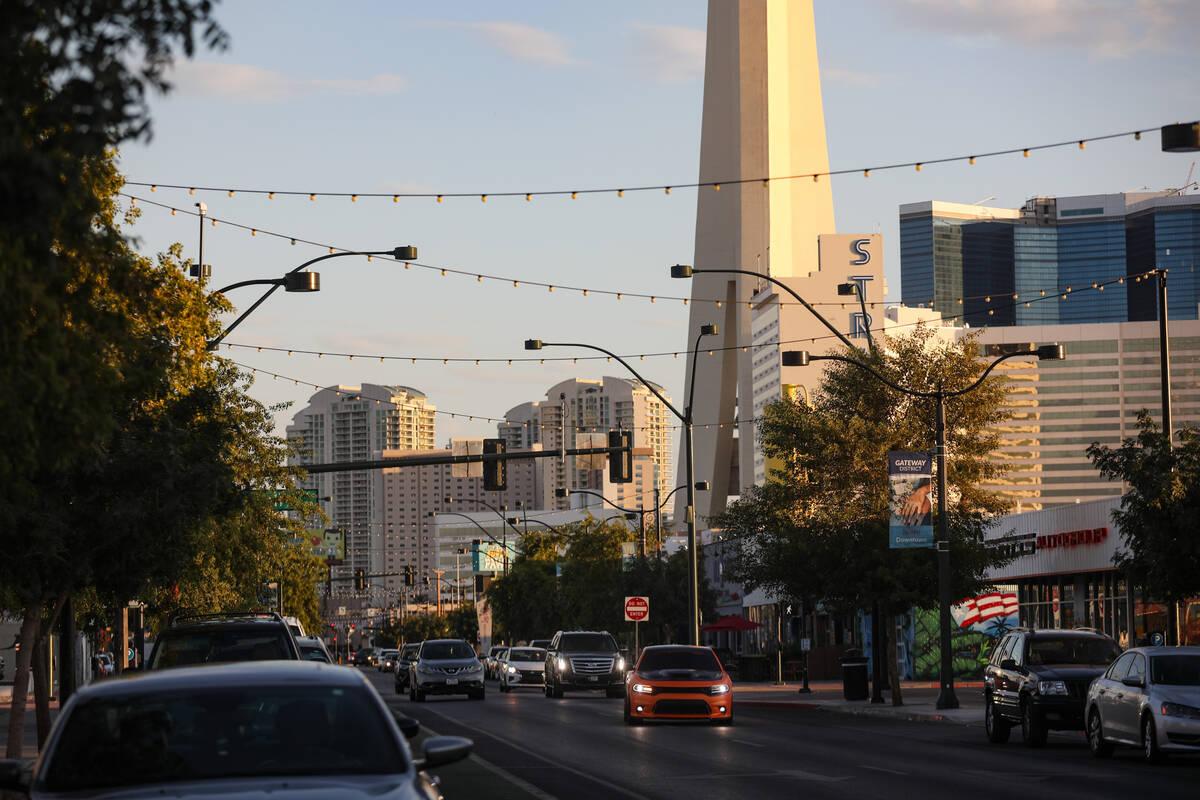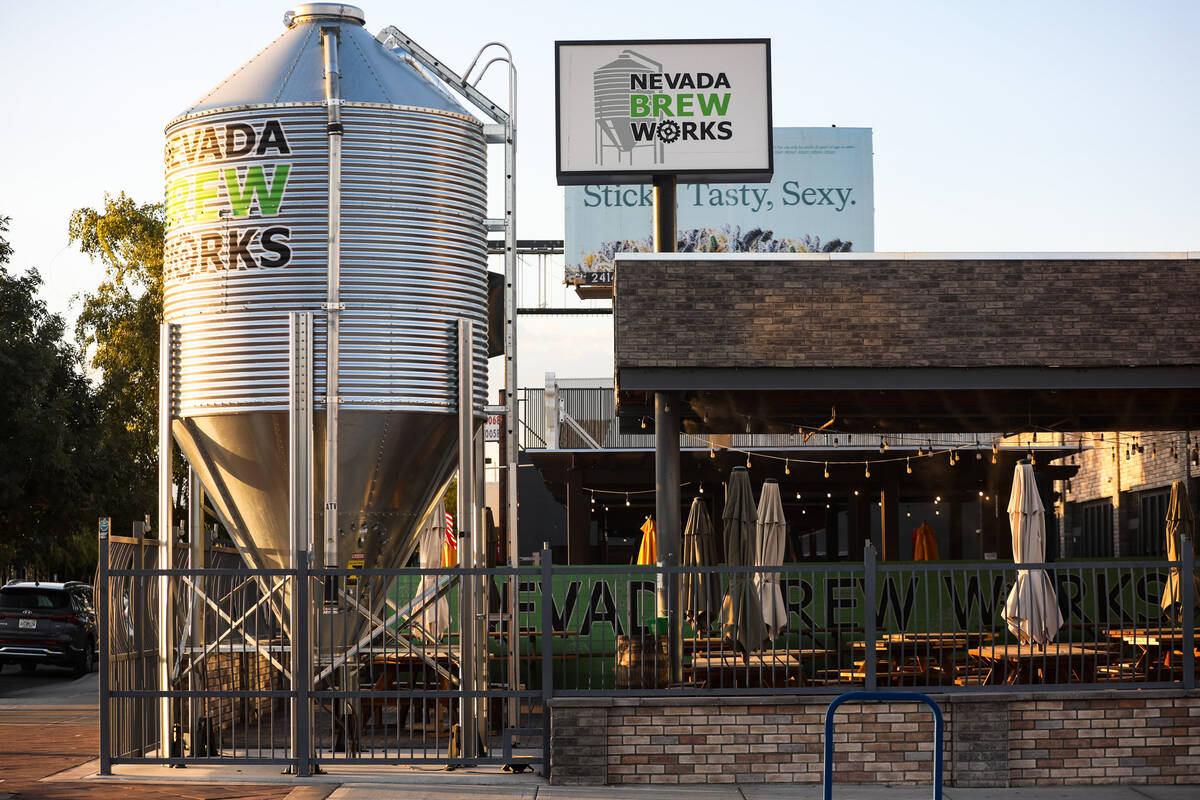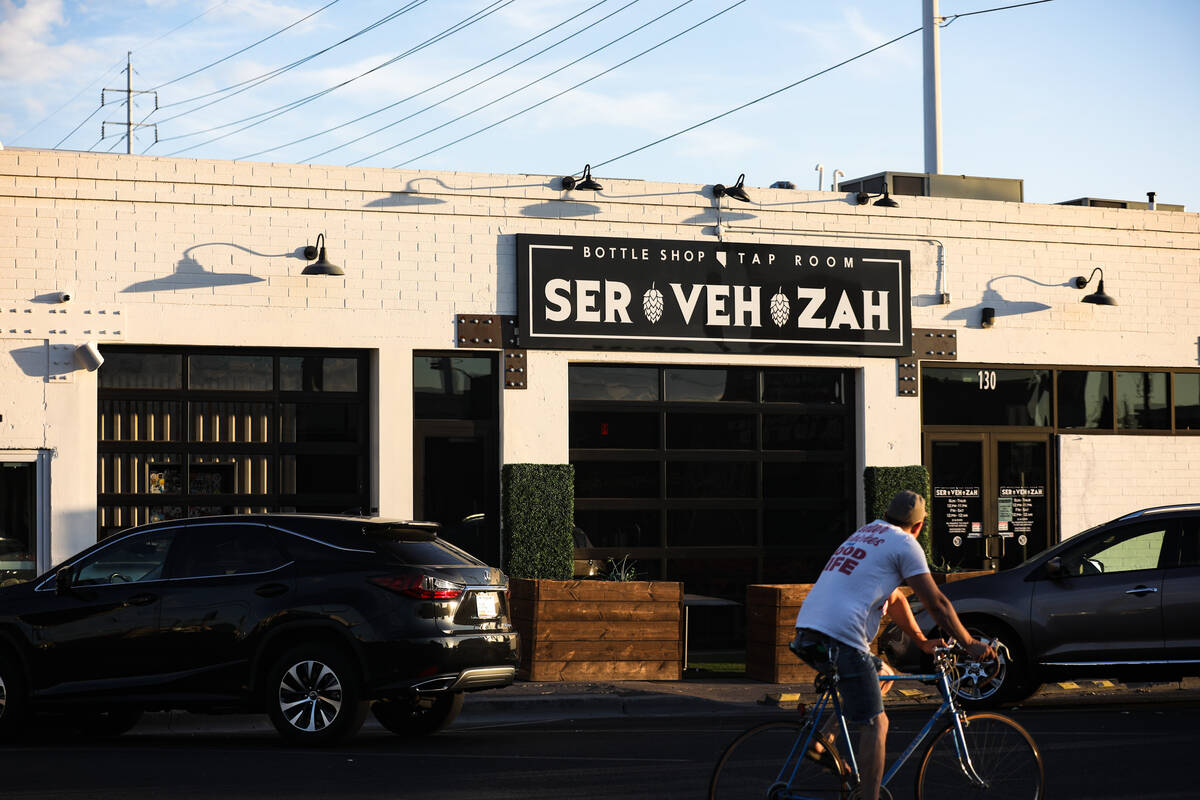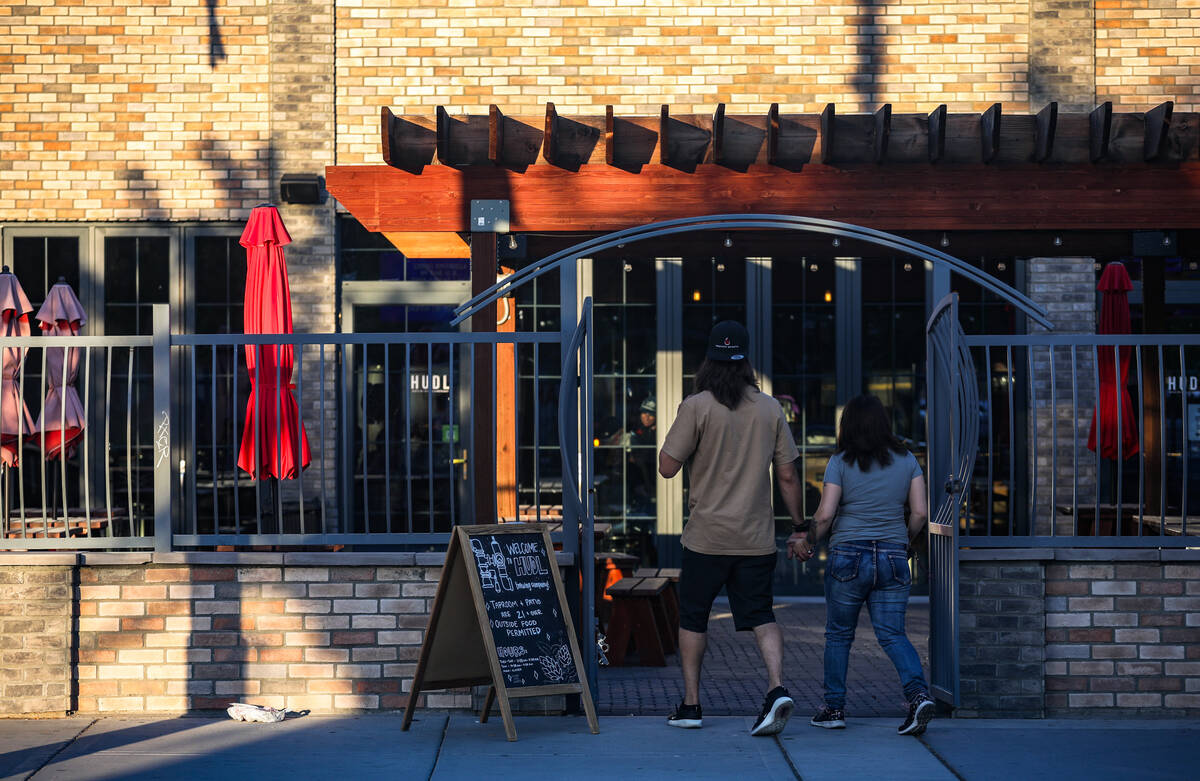 The Arts District has long been known for its eclectic offering of murals and shops, but Las Vegas is now focusing on boosting boozy businesses to spur more growth and development in that downtown cultural hub.
The aptly named Brewery Row was conceived two years ago as a vehicle to attract and highlight breweries and other alcohol-focused businesses that serve Nevada-made products. It's a way to increase traffic to the Arts District while also building a reputation for the local brewery scene and to get more operations in the hopper there, said Las Vegas City Councilwoman Olivia Diaz, whose ward covers the Arts District and Brewery Row.
"These businesses that are in the Brewery Row have sparked other ancillary businesses as well," Diaz said. "I think that it does create a ripple effect of driving other ventures or other businesses to want to kind of complement the offerings there."
Las Vegas promotes Brewery Row and its current offering of six breweries and taprooms on its website and with way-finding banners. Brewery Row is also one of the 11 stops on the Downtown Loop, a free shuttle service provided by the city to get tourists to such attractions as the Mob Museum and the Fremont Street Experience.
Brewery Row generally overlaps with the Arts District — its boundaries extend north to south from Bonneville Avenue to Oakey Boulevard and east to west from Las Vegas Boulevard to the Union Pacific Railroad line. That boundary is flexible though as Tenaya Creek Brewery is included as part of Brewery Row but is located on Bonanza Road about 3 miles from the other breweries.
Building Brewery Row
To attract businesses to Brewery Row, the city is waiving certain application fees for alcohol-related business licenses, which can run up to $5,000. These licenses can cover serving beer, wine and a full bar of liquor as well as making alcohol on-site.
These waivers have been available for businesses for the last two years, and the Las Vegas City Council extended them for another two years at its July 19 meeting.
While the incentive can be helpful for a brewery either looking to start operations or get a new business license, Anthony Gibson, the head brewer at Tenaya Creek Brewery, said it won't make a huge impact on the costs of running a brewery.
"The incentives are awesome but running a brewery requires an immense investment because nothing we use is cheap," he said. "But every penny counts and this incentive can make it that much closer for a place to open."
So far, the fee waiver program hasn't been widely used. Able Baker Brewery Co. — which has been operating a brick-and-mortar location in the Arts District since 2019 — is the only business to utilize it when it applied for a full liquor license in 2021, according to a Las Vegas spokesperson.
But getting that full liquor license has helped boost Able Baker's recovery from the pandemic and its overall sales by up to 4 percent, said Scott Seales, the general manager for Able Baker.
"Having the ability to get a full liquor license allowed us to get some product in and raise our margins and make a lot more money from having outside beer options," he said, adding that the main focus will continue to be beer. "It was basically just an amenity to have something for people who don't drink beer."
Outside of having some business fees waived by the city, Seales sees a lot of positives in the efforts taken over the last two years to promote Brewery Row.
"It definitely brought a lot of attention into the local beer scene, which is still young," he said. "Being able to give somebody kind of a one-stop shop to visit a lot of local breweries is huge for tourism and it's definitely awesome to be part of that."
Amenities for residents
Focusing on placing several similar businesses in an area of a city to create a reputation and to spur further development isn't a new idea, said Andrew Woods, director of UNLV's Center for Business and Economic Research.
"It's another incentive or branding opportunity for the city to bring people to the Arts District and as they have more professional types moving to the area because you're building up your medical campus nearby (anchored by the UNLV Kirk Kerkorian School of Medicine), you're giving an outlet for residents to enjoy themselves," he said.
Additionally, Diaz said more residential developments have been approved for downtown Las Vegas — including in the nearby areas of Symphony Park and Naked City — and prioritizing having a concept like Brewery Row in a walkable area with plenty of businesses that people can patronize such as coffee shops, art galleries and local theaters is a way to support more residents in the area.
"I just feel like the more offerings we can offer, then we kind of go back to those 'Cheers' days, where everybody knows your name kind of situation, where the neighbors will be able to also enjoy all of these offerings and amenities close to where they live," Diaz said.
Saturation concerns
Although there is a lot of positive momentum around the concept of Brewery Row, not every brewer in the Las Vegas valley is looking to move their business to the area.
Richard Lovelady, who started Lovelady Brewing Company in Henderson in 2016, said in a text message to the Las Vegas Review-Journal that the idea of adding a location in Brewery Row has been thought about but isn't something he is pursuing. His concerns over a Brewery Row location include high rent, having to ship beer to a secondary location and a potential oversaturation of breweries.
Seales said that saturation could happen for Brewery Row if too many breweries are added, but due to Las Vegas still having an early and developing brewery culture, he isn't concerned about it. There is still room for growth, he said.
"Our beer culture here is still all very friendly," he said. "A couple more breweries coming down this area, I would welcome them with open arms. … It'd give me more places to get a beer every once in a while, too."
Contact Sean Hemmersmeier at shemmersmeier@reviewjournal.com. or @seanhemmers34 on Twitter.
Eight current stops for Las Vegas Brewery Row
— Able Baker Brewing, 1510 S. Main St. #120
— CraftHaus Brewery, 197 E. California Ave. #130
— Hop Nuts Brewing, 1120 S. Main St. #150
— HUDL Brewing Company, 1327 S. Main St. #100
— Nevada Brew Works, 1327 S. Main St. #160
— SerVehZah bottle shop and tap room, 1301 S. Commerce St. #130
— The Silver Stamp, 222 E. Imperial Ave.
— Tenaya Creek Brewery, 831 W. Bonanza Road