'The Jetsons' may not be too far off, travel expo organizer says
September 8, 2017 - 6:53 pm
Updated September 8, 2017 - 8:06 pm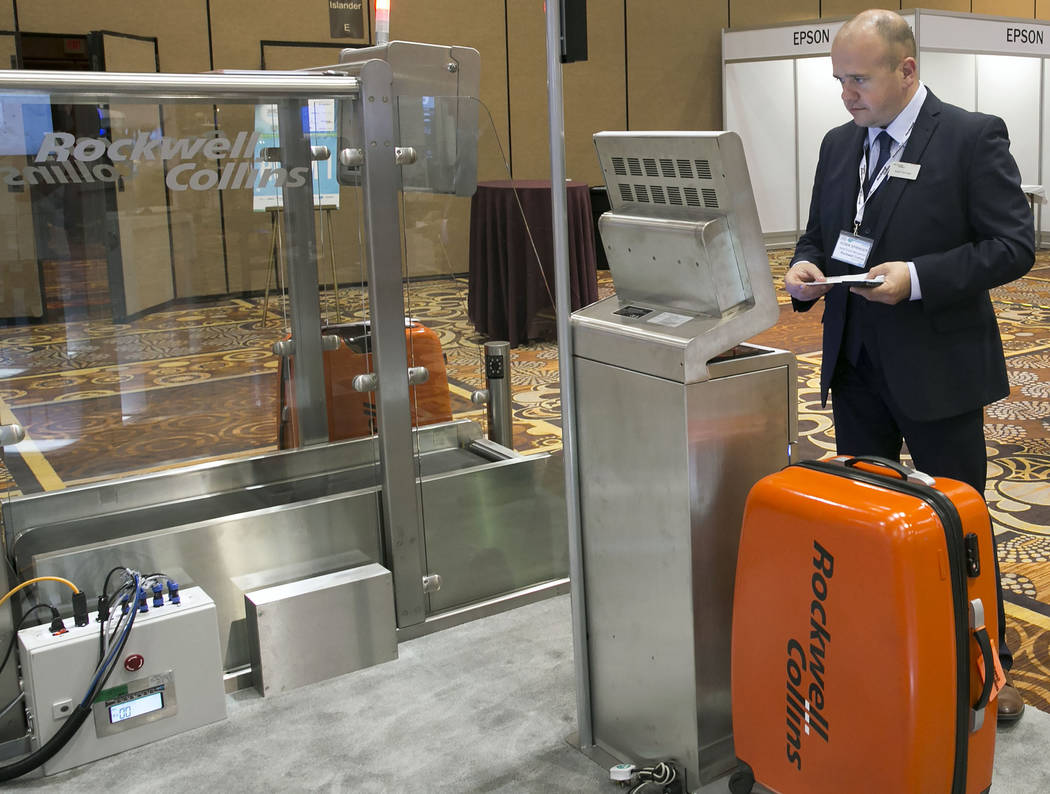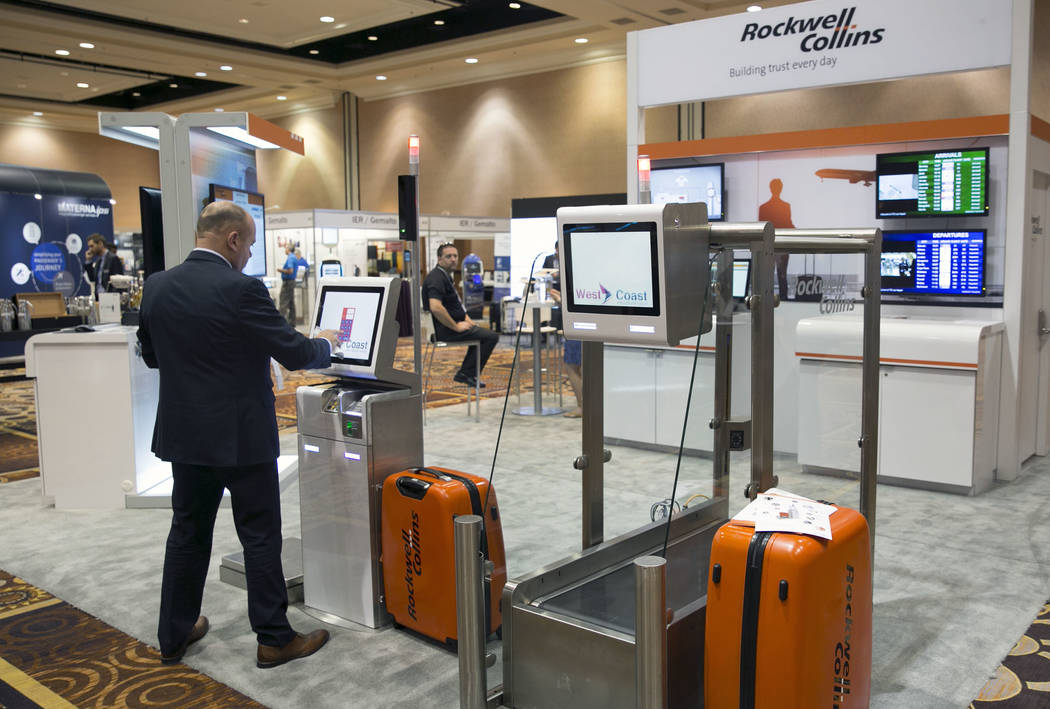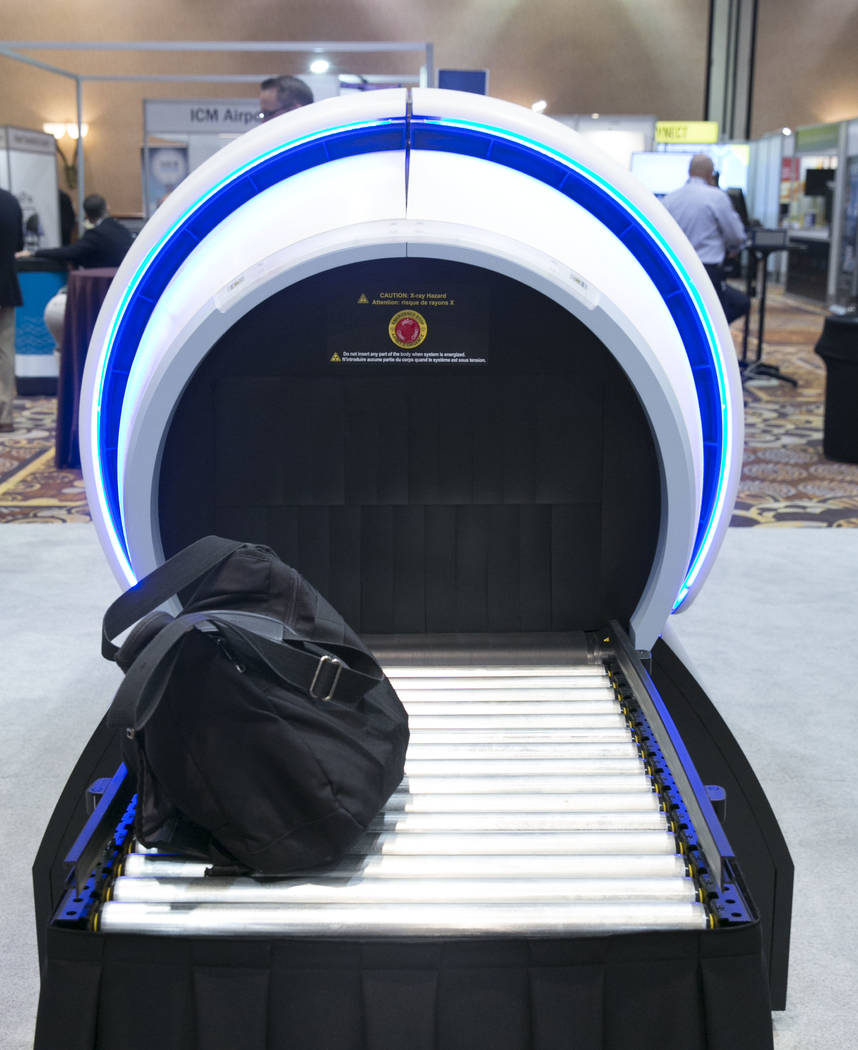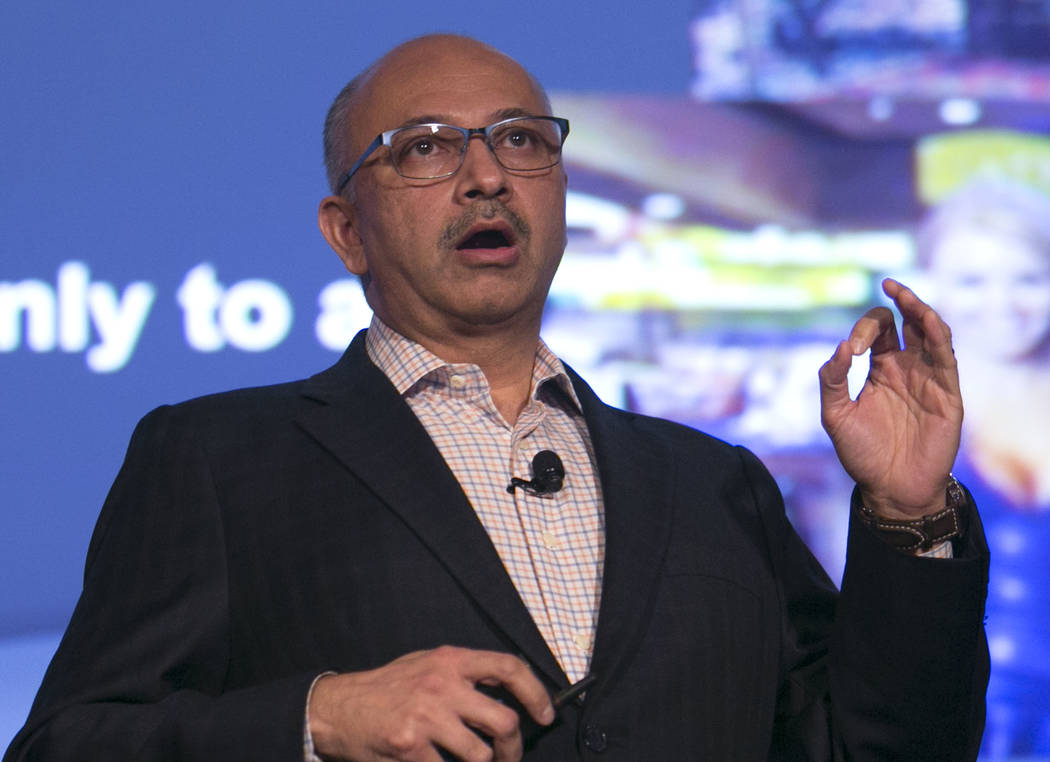 The 60-plus exhibitors at the Future Travel Experience expo in Las Vegas demonstrated how their new technologies will incrementally improve a passenger's airport experience.
The new kiosks and X-ray machines, for instance, will help people get to their plane a bit quicker and with a little less hassle.
Yet, just on the other side of that showroom wall, the expo's keynote speakers questioned the whole concept of what the airport of the future looks like and does.
They introduced new forms of ground and air transport that would revolutionize the whole travel experience since the first planes were made.
"'I don't believe the world of 'The Jetsons' is that far away," conference organizer Daniel Coleman told hundreds of attendees during his opening speech at the annual event, referencing the futuristic, animated 1960s TV show.
"A lot of the innovations they predicted in the sky, on the roads and in our city are showing the first shoots of life already."
Airports will not only have to re-evaluate their real estate to accommodate new aircraft, but also develop new strategies to counter threats from future forms of travel that don't require a traditional airport terminal or runway, he said.
To give attendees a glimpse of that future, he peppered his speech with a video showing a modern family of four heading to drop off their children at school before going to work. Similar to the Jetsons, the family zoomed around in a flying, driverless car.
Francois Chopard, chief executive officer of Starburst, a firm that connects aerospace innovators with angel investors, said the new forms of transport under development will change how we get around the block to how we get around the world, and even the universe.
Chopard highlighted Zee and Lilium, companies that are developing flying electric vehicles that land and take off vertically. Both companies have received significant funding from investors, he said. Zee is backed by Google founders.
While such vehicles could begin transporting passengers in the coming years, it will take more than a decade before people can take off and land from their parking spots due to regulation and safety issues.
In the meantime, the flying vehicle technology will revive regional airports, Chopard predicted. He pointed out that there are more than 30 around San Francisco that could be utilized by flying vehicles.
"We are going to see more and more travel opportunities from smaller airports that are easier to access, less waiting time and ways of booking that are different from what we know now. You will be able to share your routes and bring on passengers."
Even budding forms of ground transportation will impact the future of airports, keynote speakers said.
Hyperloop Transportation Technologies Chief Executive Officer Dirk Ahlborn said Hyperloop could turn regional airports into terminal stops that are part of a larger airport system.
Chopard said air transport would also become much faster as companies seek to develop modern-day versions of the defunct Concorde.
Aerion Corp., Boom and Spike Aerospace are all pursuing the supersonic planes.
Boom, which was among the 60 exhibitors at Future Transport Experience, said they expect to have their first test flight by the end of 2018.
"I am sure in the future we are going to see more and more of these," said Chopard.
More than 700 professionals from 32 countries attended the show, which ended Friday. It was closed to the public.
Contact Todd Prince at tprince@reviewjournal.com or 702-383-0386. Follow @toddprincetv on Twitter.