TVS Design recommended for lead designer on LVCVA project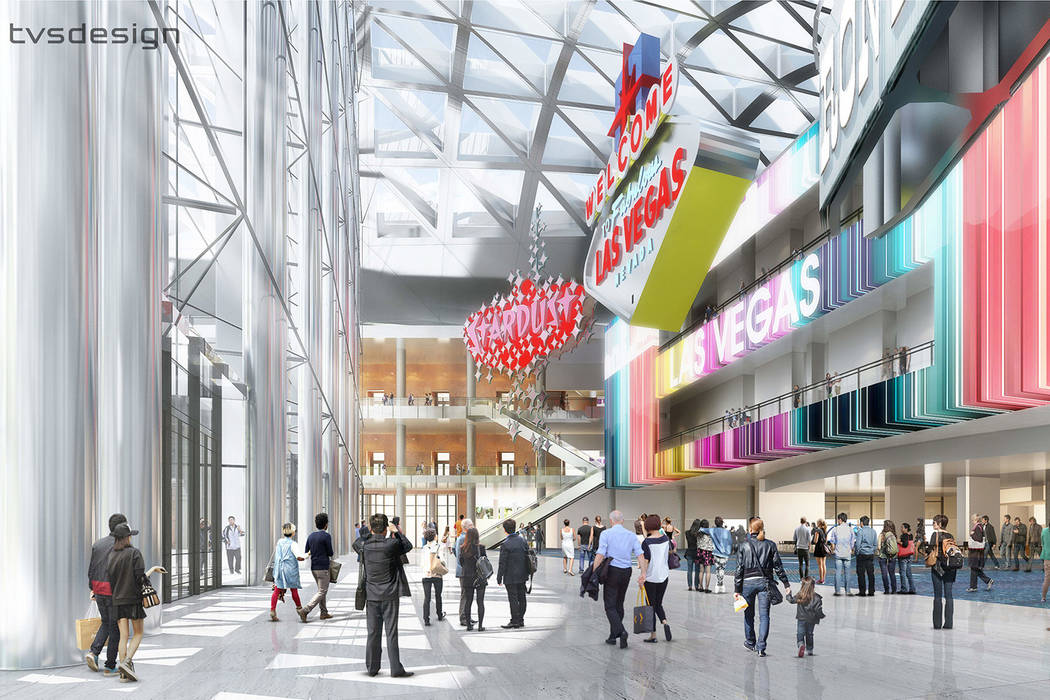 Representatives of the Las Vegas Convention and Visitors Authority want people attending events at its convention center to have a consistent experience throughout its old and new buildings, once built.
To assure that, a committee on Wednesday recommended making its lead designer for the $935.1 million convention center expansion, Atlanta-based TVS Design, a consultant on the estimated $540 million renovation of the existing exhibit halls.
The amendment to the professional services agreement with TVS would cost the LVCVA $8 million.
The selection of an architect of record and a construction manager for the renovation will be made through competitive bid processes that will occur in the first half of 2019.
The recommendation from the Las Vegas Convention Center District Committee, which will be considered by the full LVCVA board on Dec. 11, says TVS Design would not be selected as the architect of record. But four local architectural firms that are working with TVS would be eligible for the contract. Those other four are TSK Architects, Simpson Coulter Studio, Carpenter Sellers Del Gatto Architects and KME Architects, all of Southern Nevada.
Project overseer Terry Miller of Cordell Corp. told committee members that executives agreed to split the contracts because some designers have greater expertise in renovations while others are better at new construction.
The LVCVA is committed to keeping the Convention Center open with about the same level of leasable space throughout the project, expected to be completed by the end of 2022. To do that, workers must first complete and open the new space, in time for CES in 2021, then rotate through the renovations of the north, central and two south halls over two years.
Contact Richard N. Velotta at rvelotta@reviewjournal.com or 702-477-3893. Follow @RickVelotta on Twitter.