Underground transport coming to Las Vegas Convention Center
Updated March 6, 2019 - 2:51 pm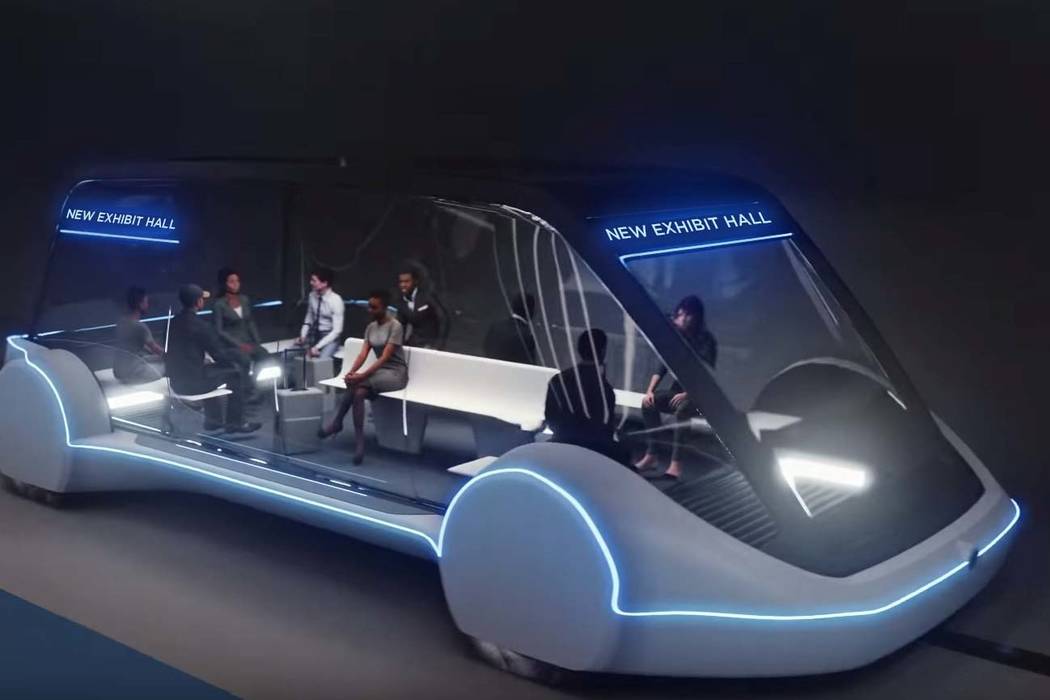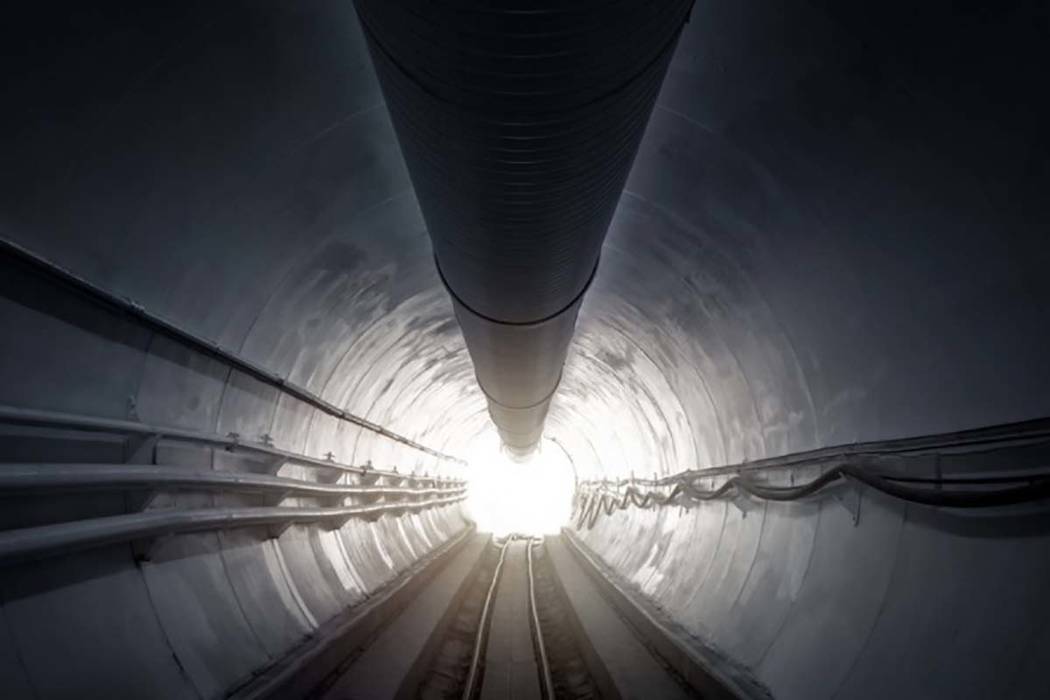 Call it Phase 1.
The Las Vegas Convention and Visitors Authority's plan to build an underground people-mover to transport conventioneers around the 200-acre Convention Center campus could eventually become a transportation system serving key destinations within the city.
The LVCVA's board of directors is expected to consider a contract Tuesday of between $35 million and $55 million with Elon Musk's The Boring Co. to build the transit system.
Company and LVCVA representatives said Wednesday the system would be completed in time for the January 2021 CES when a new 600,000-square-foot exhibition hall is scheduled to open.
LVCVA President and CEO Steve Hill said the amount of the contract would depend on the length of the route built and the number of stations planned. A map illustrating potential routes and stations showed three possible routes and five possible station locations.
Proposed route options would run from the Convention Center's Green Lot east of the South Hall to a new parking area west of the West Hall currently under construction, a distance of more than 1¼ miles.
Hill and Steve Davis, president of The Boring Co., described what's being called the Las Vegas Convention Center Loop as an autonomous point-to-point on-demand system with vehicles capable of transporting up to 16 people at a time.
Autonomous electric vehicles
The system would use autonomous electric vehicles, or AEVs, on three types of Tesla Model X chassis with rubber tires operated in automatic pilot mode.
Using paired one-way tunnels with a series of on- and off-ramps, the AEVs could be hailed by app for direct service to another station. Conventioneers would access the underground system by elevator or escalator. Hill said unlike a proposed community system, the LVCVA envisions use of the Convention Center Loop to be free to conventioneers.
While the system is capable of speeds of up to 150 mph, the short distance between stations at the Convention Center would keep a vehicle's speed at a maximum of around 50 mph.
According to LVCVA documents, pre-cast concrete tunnels would be built about 30 feet below grade level with a 12-foot inner diameter and a 13½-foot outer diameter.
During construction, six segments are configured to form one 5-foot tunnel ring so a one-mile segment of tunnel would require 1,056 rings. Segments are reinforced with steel fibers along with monofilament polypropylene for fire resistance and concrete longevity. Packing material and gaskets are adhered to the segments prior to installation to alleviate seismic loads and water and gas intrusion.
The top of the tunnel generally will be no shallower than 30 feet and the bottom, 44 feet below the land surface. Tunnel depth can be adjusted where underground infrastructure like utility lines and foundations are deeper than usual.
Hill said the operation of vehicles as well as drilling the construction tunnels would be virtually undetectable on the surface.
Frustrated with traffic
Genevieve Giuliano, a public policy professor at the University of Southern California and an expert in transportation planning, said in an email there could be significant risks to the LVCVA in that the system is untested and environmental reviews and mitigation, capital costs and operating costs are unknowns.
She also questioned whether capacity could become an issue given the potential population of large conventions.
Company founder Musk — the entrepreneur behind Tesla, SpaceX and Hyperloop — has expressed frustration with Los Angeles traffic and initially developed The Boring Co. as a SpaceX subsidiary. The company has proposed three tunnel projects in Los Angeles, one in San Jose, California; one in Chicago; and another in Baltimore prior to the Las Vegas project.
A three-step selection process that began in December brought The Boring Co. to the forefront.
Representatives of an evaluation team composed of LVCVA board members, staff, the Convention Center expansion director of design and a third-party consultant evaluated requests for information. Six companies submitted requests for proposals in January and the evaluation team selected two companies — Boring and Doppelmayr Garaventa Group of Austria — to be interviewed. Boring scored higher in the final evaluation.
Contact Richard N. Velotta at rvelotta@reviewjournal.com or 702-477-3893. Follow @RickVelotta on Twitter.