Want to usher in U2? MSG Sphere looking to hire 3K workers
Updated March 22, 2023 - 6:04 am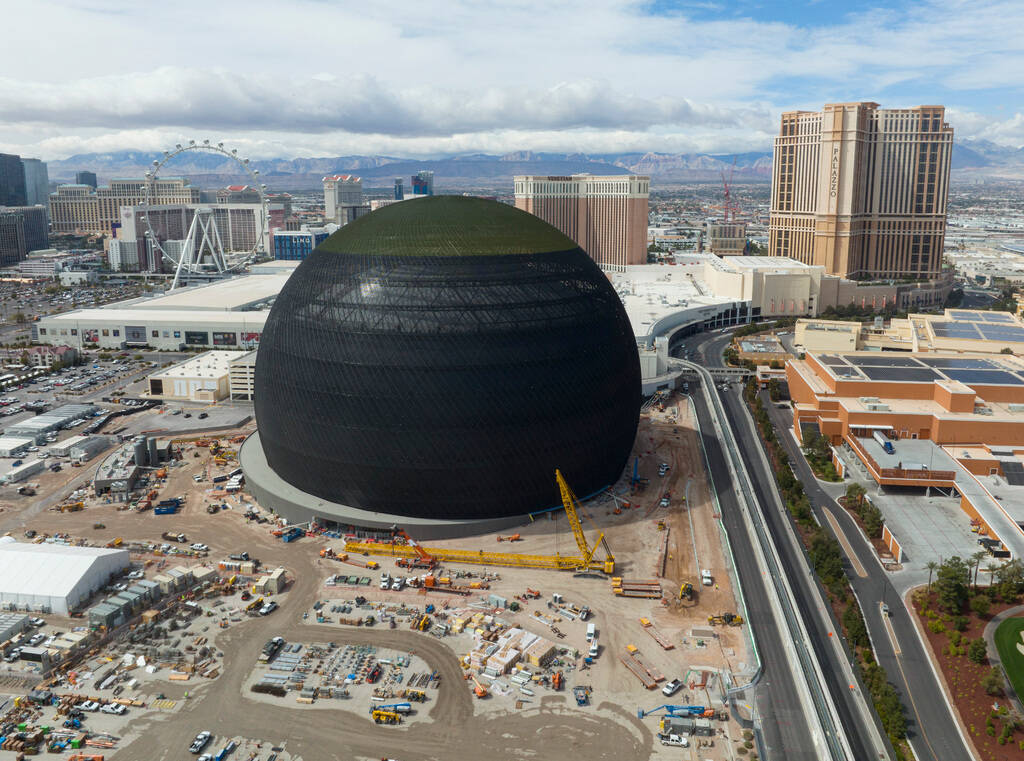 Before it gets filled for the first time with visitors, one of the newest venues in Las Vegas is looking to fill itself with workers.
Madison Square Garden Entertainment Corp., which is building the MSG Sphere at The Venetian, announced Tuesday it is looking to hire up to 3,000 people for a variety of roles at the $2.2 billion, 17,500-seat performance venue.
Available positions include everything from ushers and cooks to supervisors and managers.
"We look forward to meeting candidates who are passionate about providing a world-class guest experience and are excited to be part of the team redefining the future of entertainment," Raul Gutierrez, the venue's senior vice president and general manager, said in a press release.
Those interested in working at the MSG Sphere should visit spherecareers.com, where they will be invited to interview at more than 30 hiring events set to be held in Las Vegas in the coming months.
The MSG Sphere is scheduled to open its doors in September. The legendary rock band U2 is expected to be one of the first acts to perform there.
Contact Paul Pearson at ppearson@reviewjournal.com. Follow @EditorPaulP on Twitter.