Wynn to host last round of golf before Paradise Park construction
December 22, 2017 - 3:27 am
Updated December 22, 2017 - 3:22 pm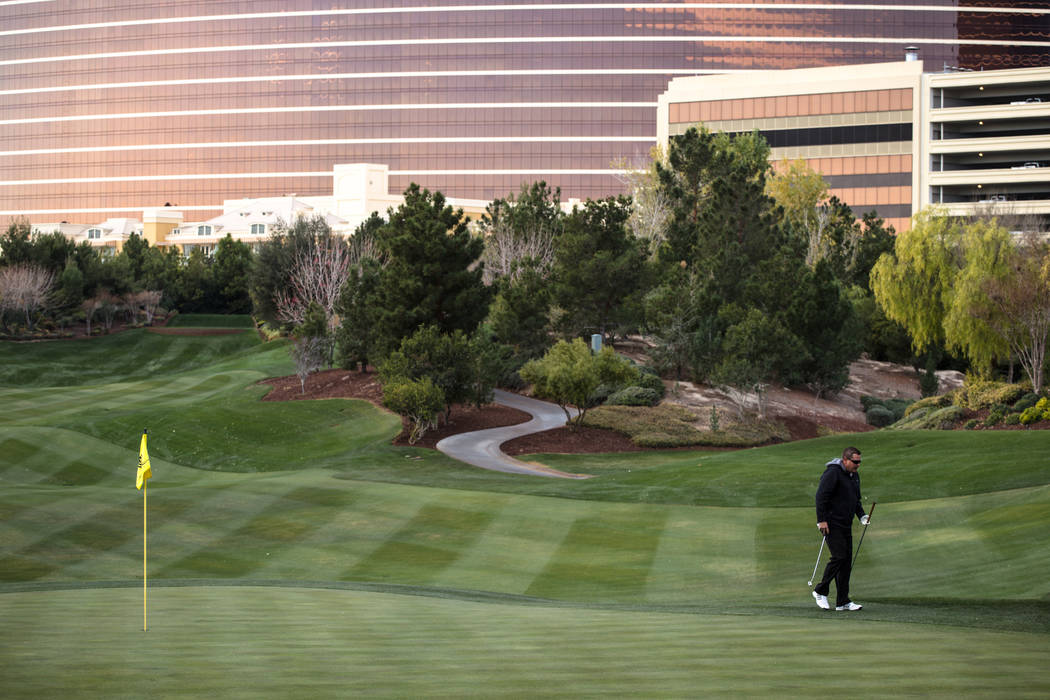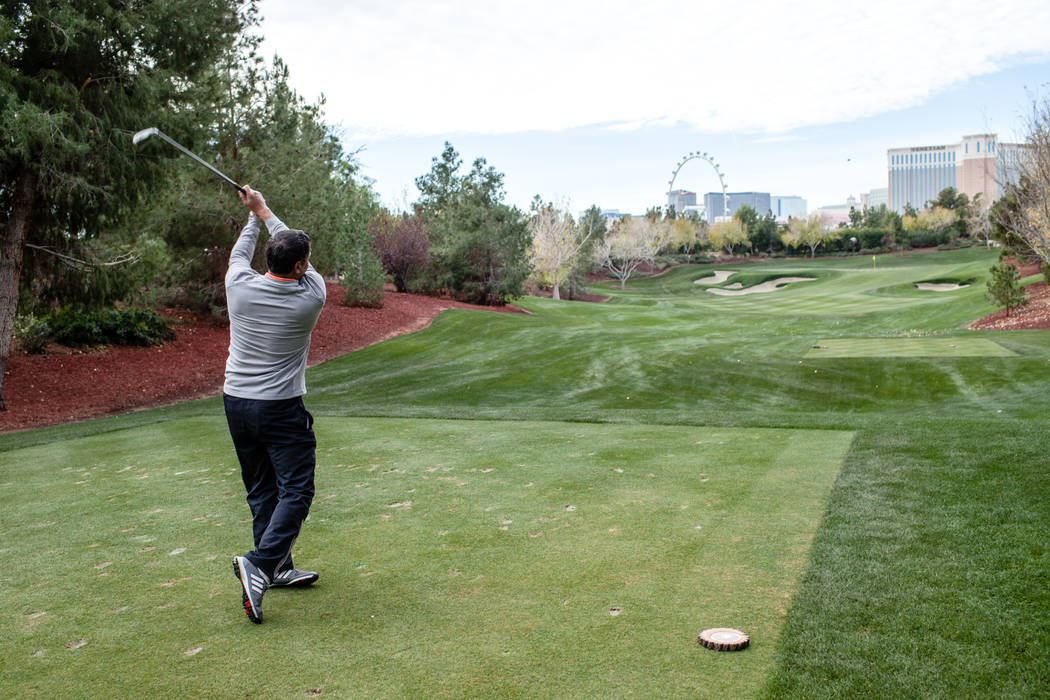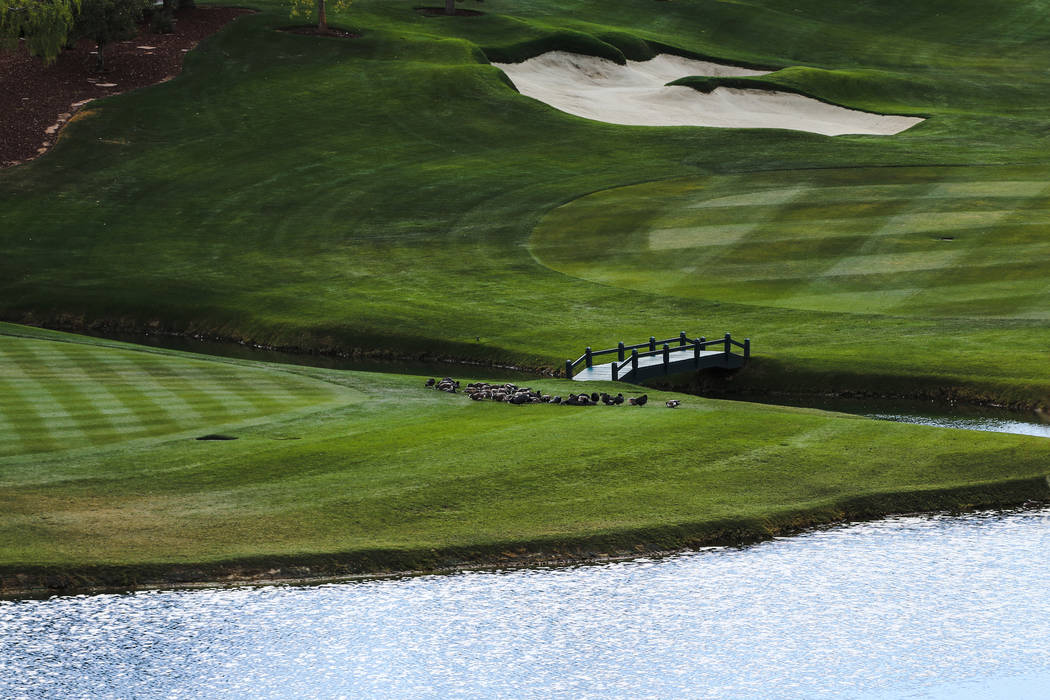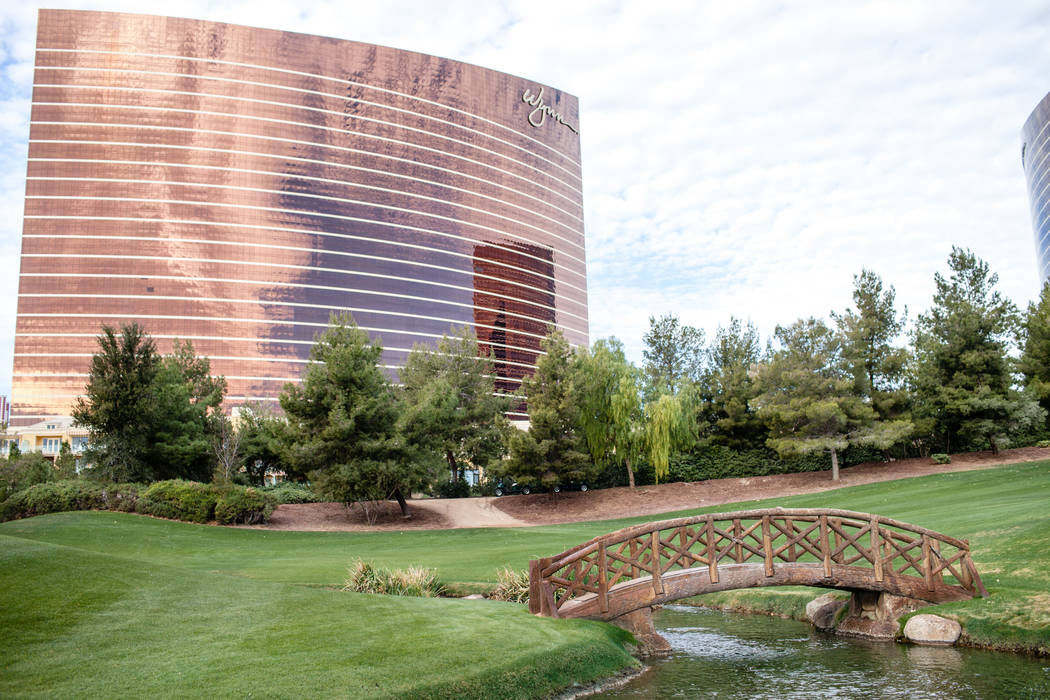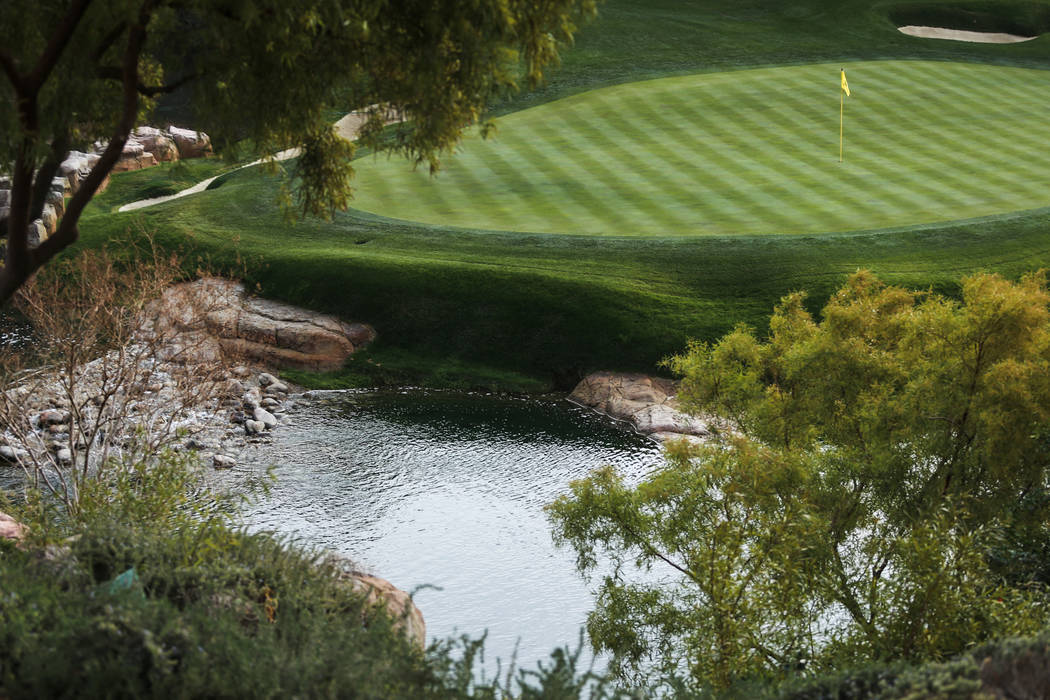 Every golfer knows that luck is a part of the game.
And 25 Wynn Las Vegas employees are hoping they'll be lucky enough to get favorable weather Saturday for the last rounds of golf to be played at Wynn Country Club.
Wynn Chairman Steve Wynn announced 20 months ago that the 7,042-yard, par 70 course on land formerly known as the Desert Inn Golf Club would close this month to make way for construction of his Wynn Paradise Park development.
Wynn has begun preliminary design work on the $1.5 billion project that will feature a 38-acre lagoon surrounded by a mile-long boardwalk and beach.
Pre-construction work is expected to begin as early as Jan. 3 with heavy equipment expected in by March or April. The project will include a 47-story, 1,500-room hotel and a convention center with indoor and outdoor access. A Carnivale theme is envisioned and Wynn has described a nightly parade of floats on the lagoon, fireworks, ziplines, a carousel, and a bumper-car attraction with cars that erupt with a flash of LED lights with each collision.
Employees on the course
It's anticipated to be a sensory display that will be the exact opposite of the solitude of the finely manicured golf course where a threesome of Wynn employees began a round Friday morning. Wynn workers Mike Barrett, George Fonte and Henry Lee were first on the course Friday morning.
The course, designed by Wynn and noted golf course architect Tom Fazio, officially closed to the public Sunday, but Wynn offered to make it available to employees for six days. Employees paid $150 for a round with all the money going to the Wynn Employee Foundation. Wynn offered to match whatever money was raised in greens fees. The public paid $500 a round to play.
The Wynn Employee Foundation was created to support employee contributions to charitable causes.
In 2016, Wynn employees contributed $390,400 to 113 local organizations and donated 20,000 hours of community service through the foundation.
The Wynn Community Grant Fund, a fund designed to award money to local nonprofits, raised an additional $82,400 that was dispersed at the direction of members of an employee advisory board.
Volunteers for charity
Volunteer time has been spent building gardens at local elementary schools, handing out groceries to families, donating blood to those in need, visiting senior centers and reading to children.
Nicole Parry, vice president of special events at Wynn, said tee times were carved out to enable 300 employee rounds. As of Friday, about 100 had played or set tee times with high winds, cold weather and the busy holiday season leading to some cancellations earlier in the week.
"Those 100 employees have been very enthusiastic about the opportunity," Parry said. "They love the golf course, the golf course is in incredible shape and they've come back and sent incredible emails and love the experience."
The course that would become the Wynn Country Club was opened by gangster Moe Dalitz in 1952 as the Desert Inn Golf Club. For years, the course hosted three PGA Tour events, including the PGA Tour Tournament of Champions from 1953 through 1966, attracting the likes of Sam Snead, Arnold Palmer and Jack Nicklaus.
Celebrity rounds
Celebrities performing at the Desert Inn also made their way to the course. Memories of rounds played by Bing Crosby, Bob Hope and other big names of the era are preserved in photographs that hang throughout the Wynn Country Club.
The Desert Inn was built by Wilbur Clark and a bridge named for him crosses one of the course's streams on the 17th fairway. The Wilbur Clark Bridge will be relocated to the Fazio-designed Discovery course at The Summit Club in Summerlin.
Contact Richard N. Velotta at rvelotta@reviewjournal.com or 702-477-3893. Follow @RickVelotta on Twitter.
Wynn Country Club by the numbers
— 7,042: Length of course in yards
— 130: Acreage of the golf course
— 70: Par score for the course
— 500: Dollars, the cost of a round of golf
— 800,000: Cubic yards of earth moved to build the course
— 100,000: New shrubs installed when built
— 1,200: Number of trees salvaged and relocated from the original Desert Inn Golf Course, some more than 50 years old and 60 feet tall
— 4,600: Linear feet of streams and marshlands on the course using natural groundwater
— 37: Feet, the height of the waterfall at the 18th green. A golf cart path is carved into the rock behind the waterfall