Town Square Las Vegas under new ownership
January 30, 2017 - 6:18 pm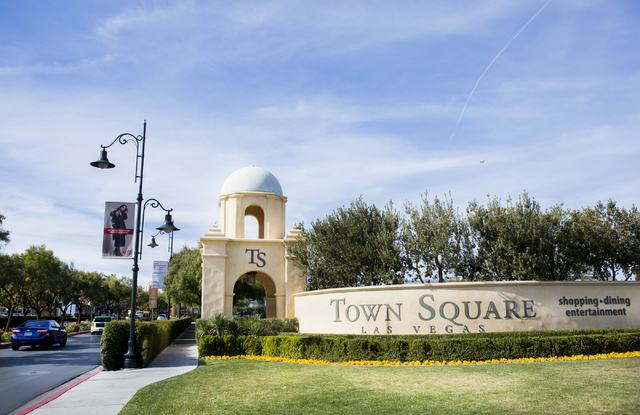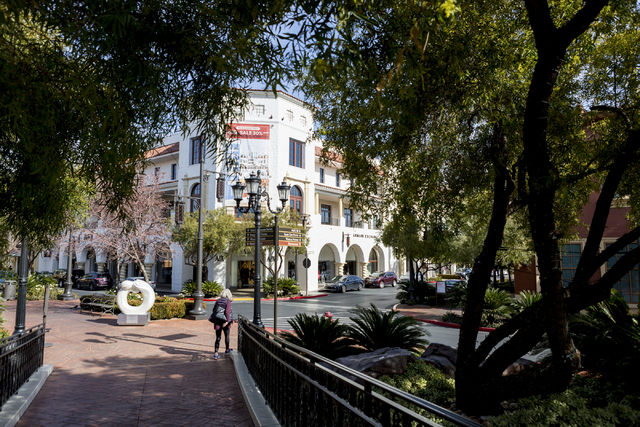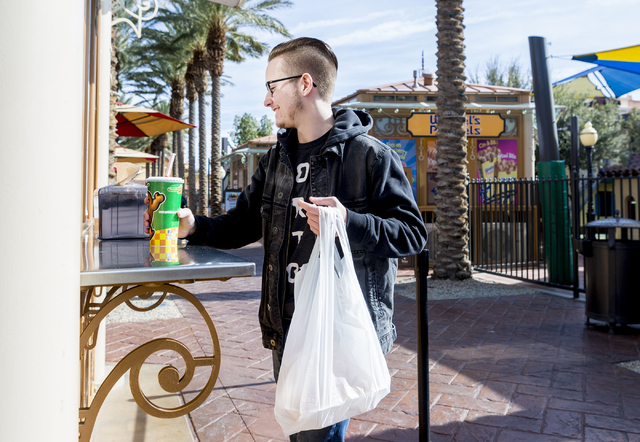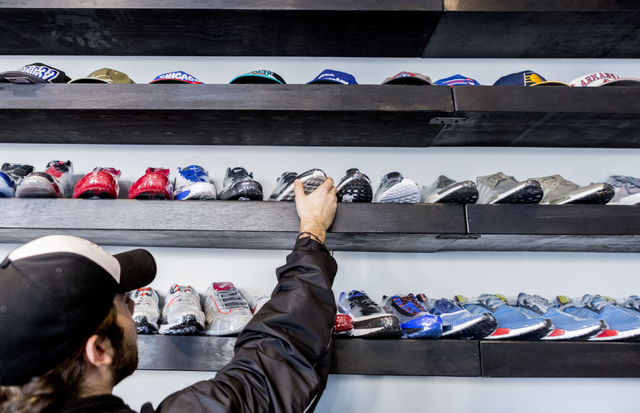 Town Square Las Vegas, the sprawling, open-air retail project south of the Strip, is under new ownership.
New York investment giant TIAA and Chicago-based Fairbourne Partners have acquired the roughly 100-acre property, according to an announcement Monday.
The sale closed on Friday, Clark County records indicate. The new owners did not announce the purchase price.
The Review-Journal reported in December that TIAA and Fairbourne were buying Town Square. Last month, sources said they did not know what the group would pay, and sales papers filed with the county on Friday do not clearly state the purchase price.
But property records show that the buyers obtained a $215.6 million mortgage from Pacific Life Insurance Co.
Town Square does not struggle for foot traffic or retailers, but the purchase is a fresh start of sorts for the mixed-use center, which was seized through foreclosure during the recession and, until last week, remained lender-owned.
Located at the southwest corner of Las Vegas Boulevard and Sunset Road, the 1.1 million-square-foot property is 90 percent occupied, according to the new owners. Some 79 percent of the project comprises retail space, and 21 percent is office space.
Retailers include Whole Foods Market, Apple, H&M and The Container Store, and office tenants include solar-panel installer SolarCity.
TH Real Estate, part of TIAA's asset-management division, says it acquired an 85 percent ownership stake in Town Square and that Chicago-based Fairbourne picked up the remaining 15 percent.
TIAA spokeswoman Daisy Okas said neither the buyers nor the sellers — a group that included investment firms in New York, Connecticut and Los Angeles, property records indicate — wanted to disclose the sales price.
Fairbourne co-founder David Harvey said the price is "confidential."
Efforts to get comment from Newport Beach, California-based Pacific Life were not immediately successful. Harvey said the new ownership is planning "an extensive improvement package," though he did not offer specifics. But he said Town Square boasts a top-notch tenant mix and that the center does not need an overhaul. "This is an exceptionally good property," he said.
The deal marks his first investment in Las Vegas, but TIAA, founded in 1918 as a pension fund for college professors, is no stranger to big retail hubs on Las Vegas Boulevard.
It acquired a 49.9 percent stake in the Grand Canal Shoppes in 2013 from owner General Growth Properties for $411.5 million in cash. It also bought a 50 percent stake in the Fashion Show mall last summer from General Growth for $1.25 billion.
Developed by Las Vegas-based Centra Properties and Florida's Turnberry Associates, Town Square opened in fall 2007. The real estate market was softening by then, and eventually, Town Square — like countless other projects around the valley that were built during the boom years — was hit with litigation and foreclosure proceedings after the economy tanked.
It received a default notice in mid-2010, and the developers sued in early 2011, claiming a breach of their agreement with lenders to keep ownership of the property. A week after they sued, however, Town Square was seized through foreclosure.
The new owners don't control the entire property: Turnberry still owns about 120,000 square feet of offices, which weren't part of the deal, sources said last month.
Harvey confirmed his group didn't acquire Turnberry's offices, which he said are "being offered separately."
Contact Eli Segall at 702-383-0342 or esegall@reviewjournal.com. Follow @eli_segall on Twitter.