Trader Joe's store opens in northwest Las Vegas — VIDEO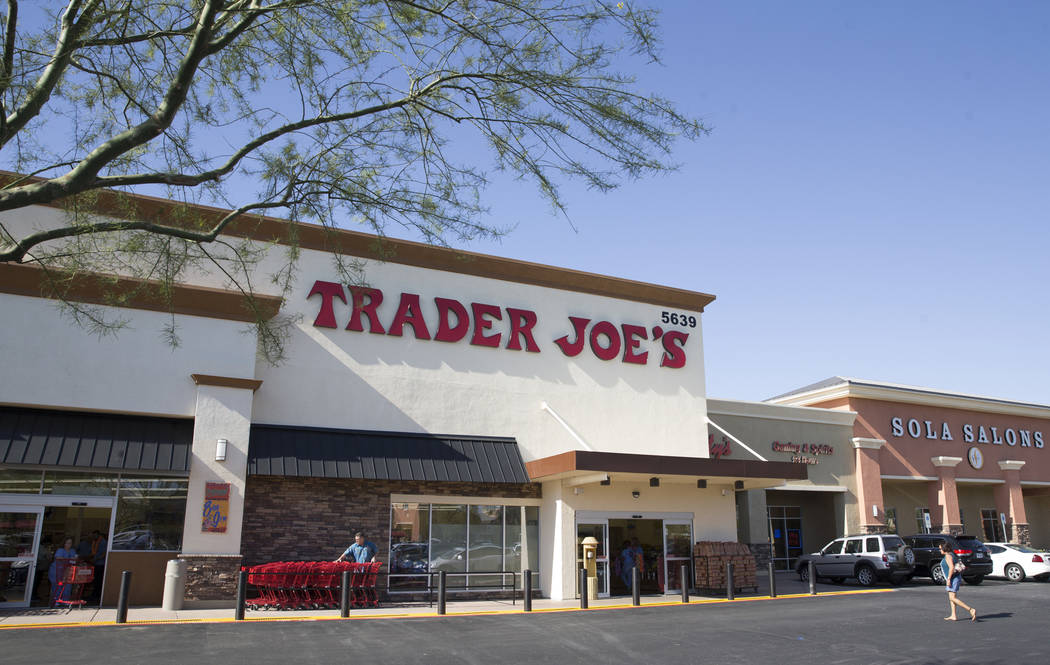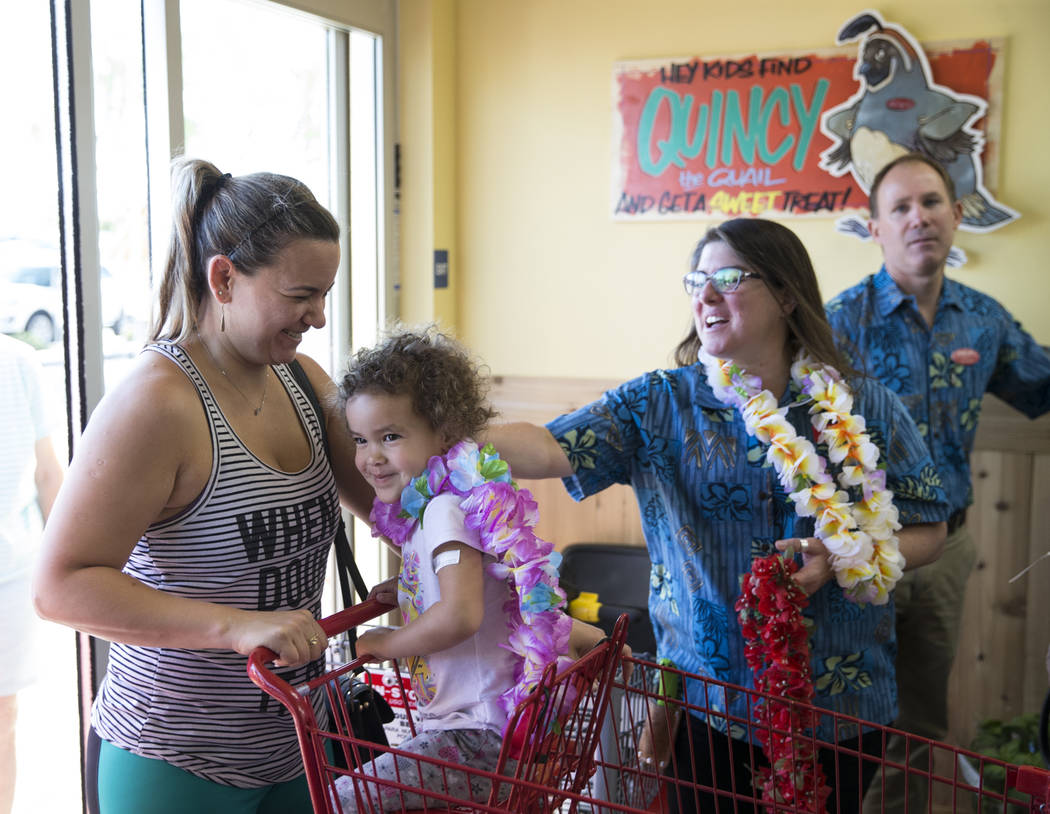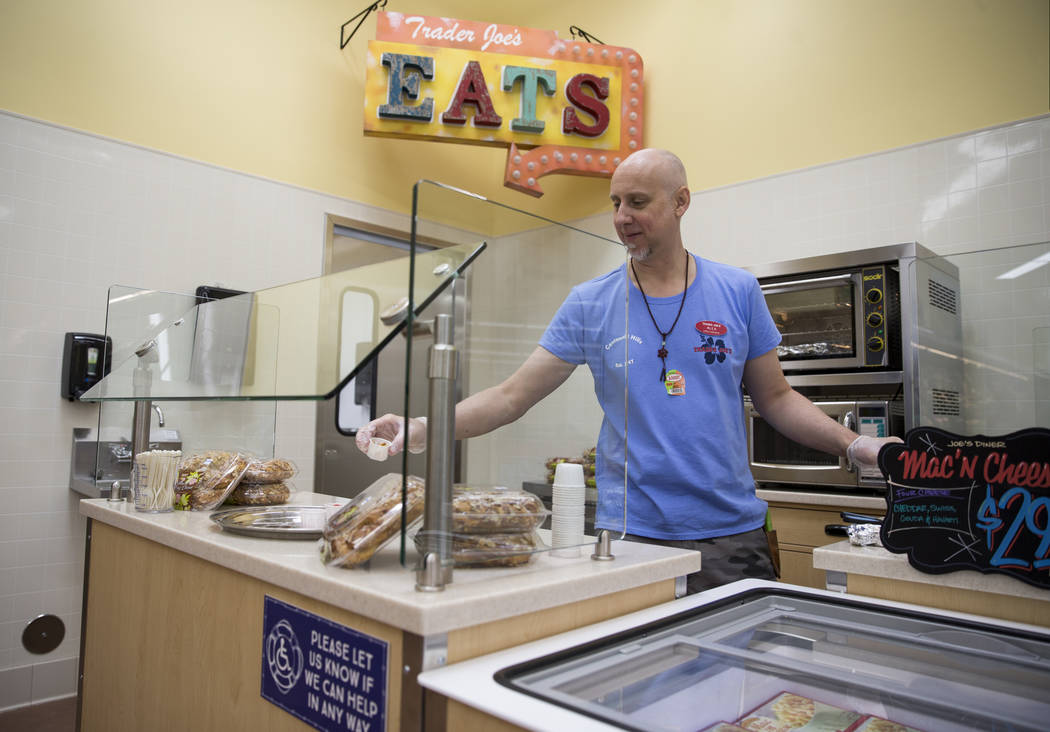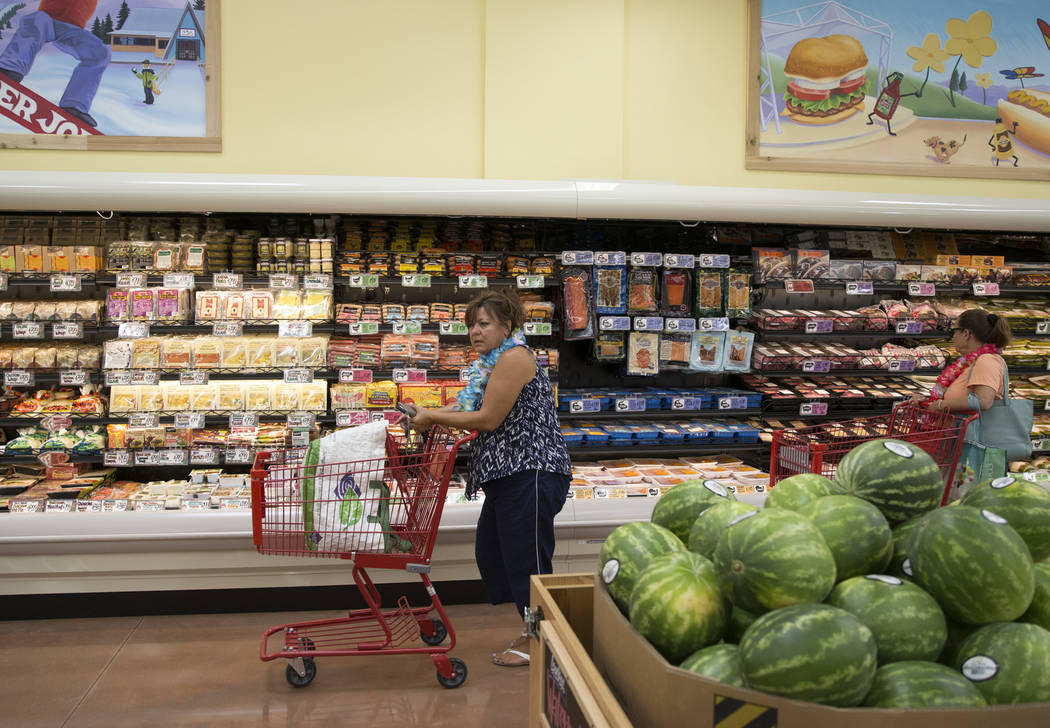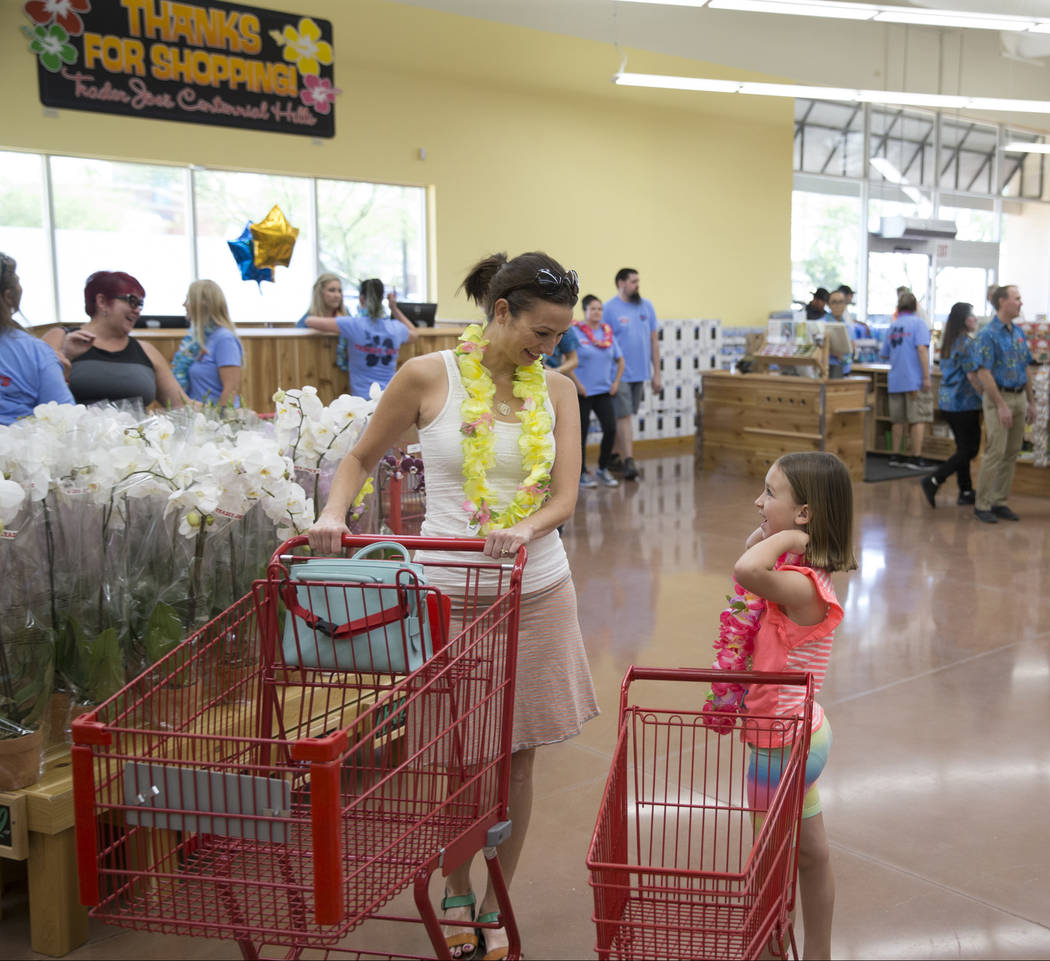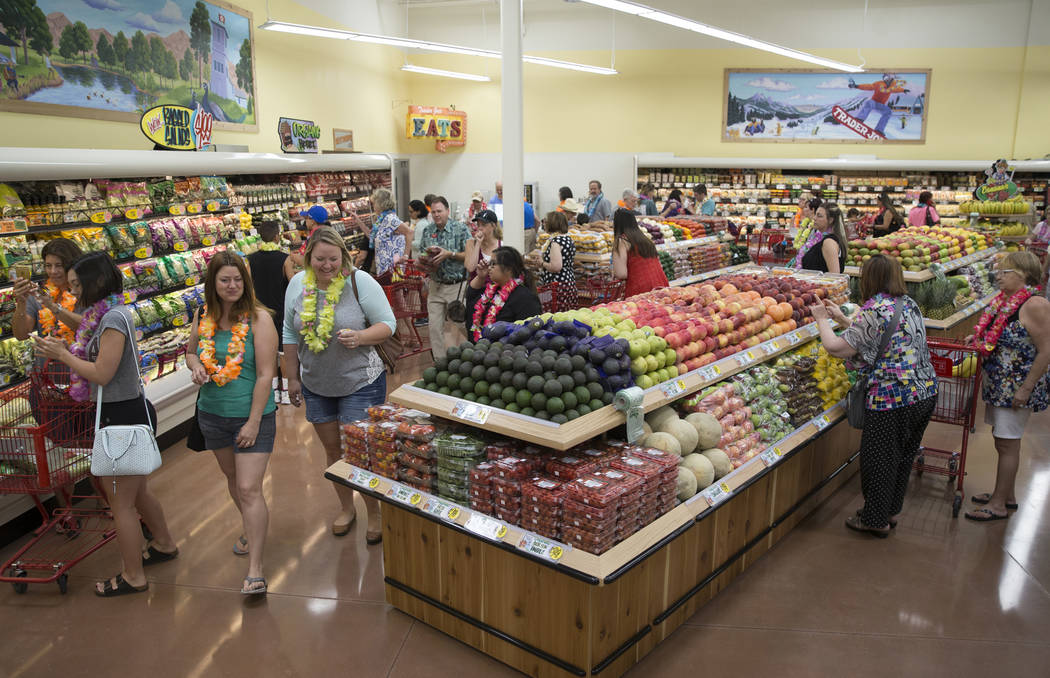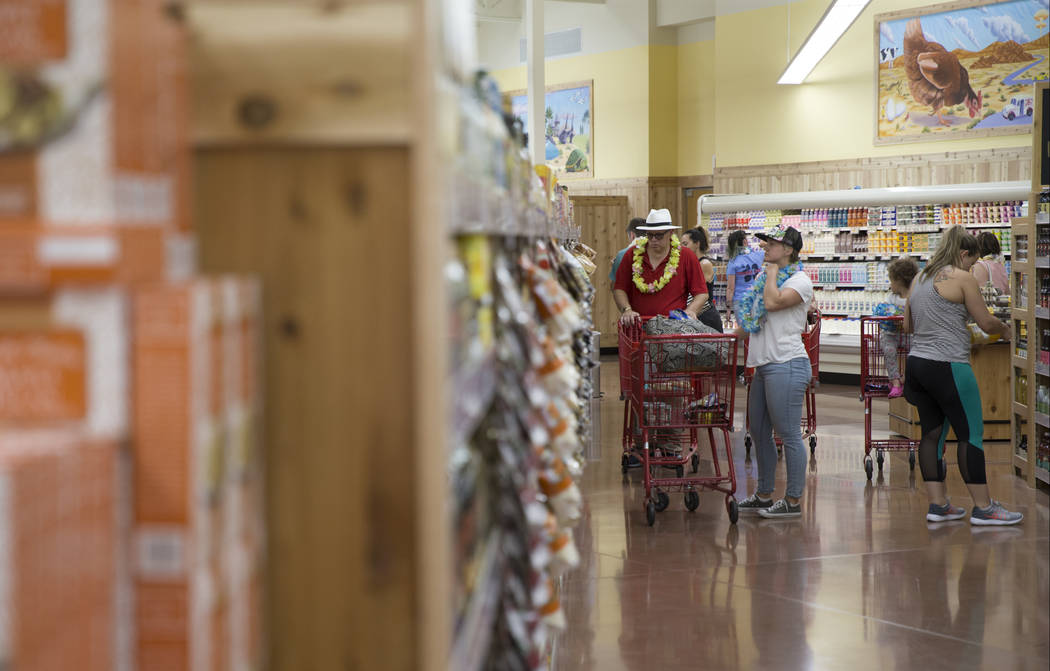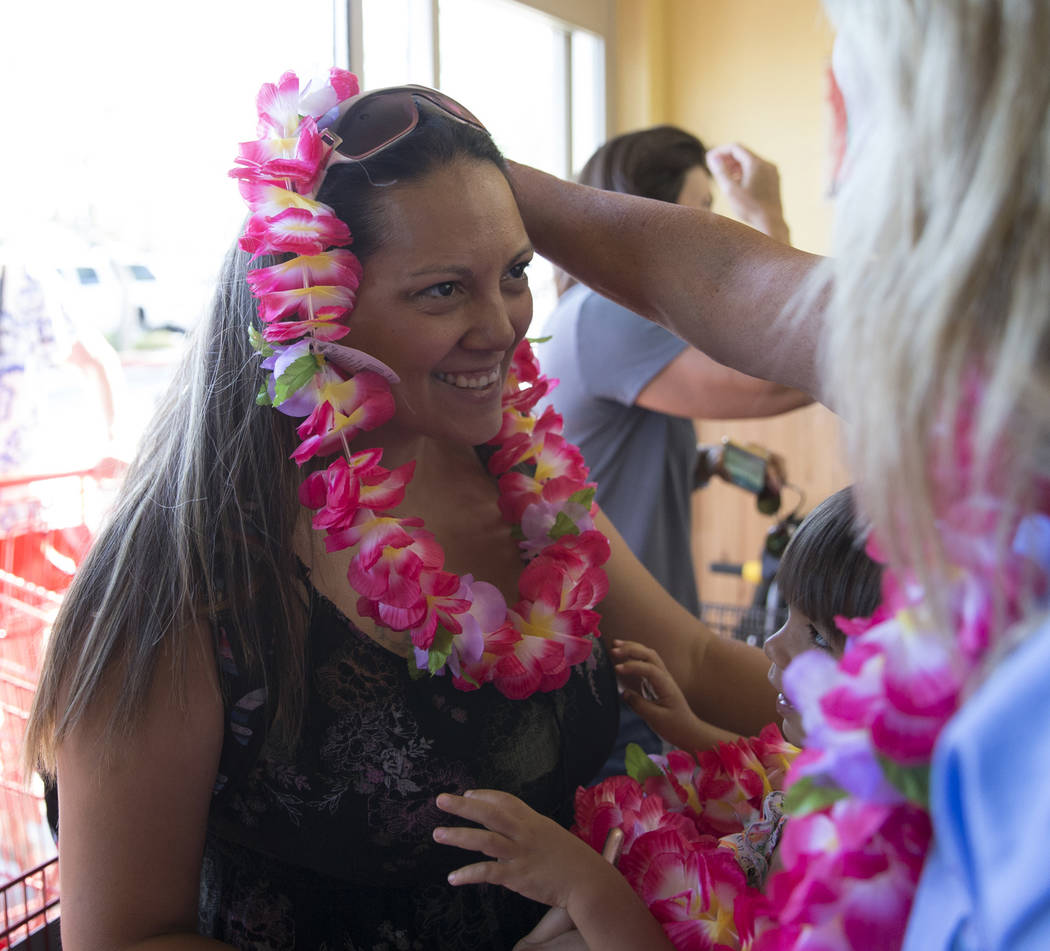 Danny Pieper brought his friend Vinny to wait in line as some of the first customers to the new Trader Joe's grocery store at Centennial Center Boulevard and Ann Road.
Pieper, who retired about a year ago, came to the store Friday for produce. His friend, who said he works for a casino, didn't intend to get anything.
But the friend wouldn't leave empty-handed. He exchanged numbers with a woman in line after they talked about their former lives in Chicago.
The three of them had been lined up since around 7:30 a.m. A half-hour later, Todd Rosenthal, the store general manager — "captain" in Trader Joe's-speak — opened the automatic doors and welcomed everyone inside. Employees handed out flower necklaces to the dozens of shoppers streaming in.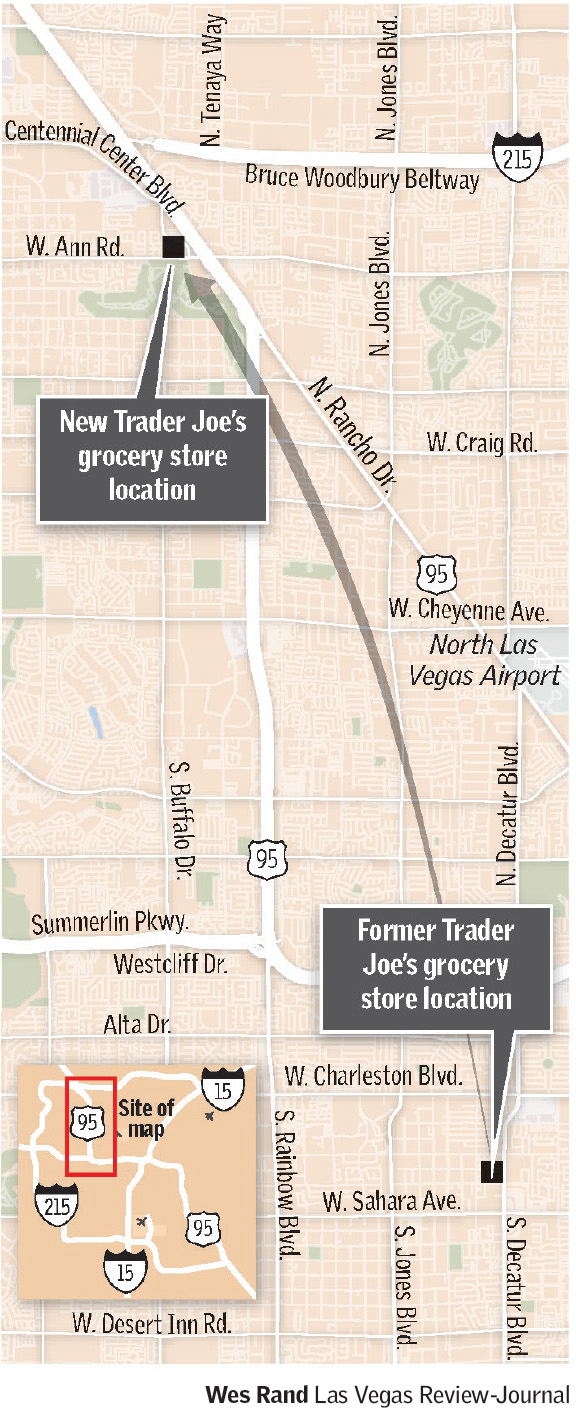 "We're really excited to be here," Rosenthal said of the store in Centennial Hills.
Meanwhile, the occasional car pulled into the parking lot at the former Trader Joe's location at Decatur Boulevard and O'Bannon Drive.
The closing had unexpectedly derailed a shopping trip for Patti Mayer, in town from New York visiting friends. She had wanted some eggs, carrots and hummus.
"This was the only thing on my list," she said. "Guess I'll head back"
Mariana Ilieva, a local, walked past a crew of men taking down the the letters in the Trader Joe's sign and looked inside at the empty shelves, signs with prices still on display.
"I was just here a few weeks ago," Ilieva said. "This is the best one. The people here were so good."
Inside the Amber Unicorn bookstore that is now one of the shopping center's largest retail tenants, owner Myrna Donato said she plans to keep her store right where it is.
She said she hasn't seen a slowdown in foot traffic yet, though after nine years in this shopping center and 35 years in the business, she has amassed a following.
"I can't imagine moving," Donato said. "I'm trying not to think about it."
Calls to shopping center landlord Real Estate Asset Management were not returned.
In January, RAM principal Jeff Susa filed for Chapter 11 bankruptcy to reorganize his debt.
The affiliate company RAM uses to run the former Trader Joe's shopping center filed a Chapter 11 bankruptcy case in 2014 and turned in its latest monthly report Friday, the day the new Trader Joe's opened for business.
Contact Wade Tyler Millward at wmillward@reviewjournal.com or 702-383-4602. Follow @wademillward on Twitter.