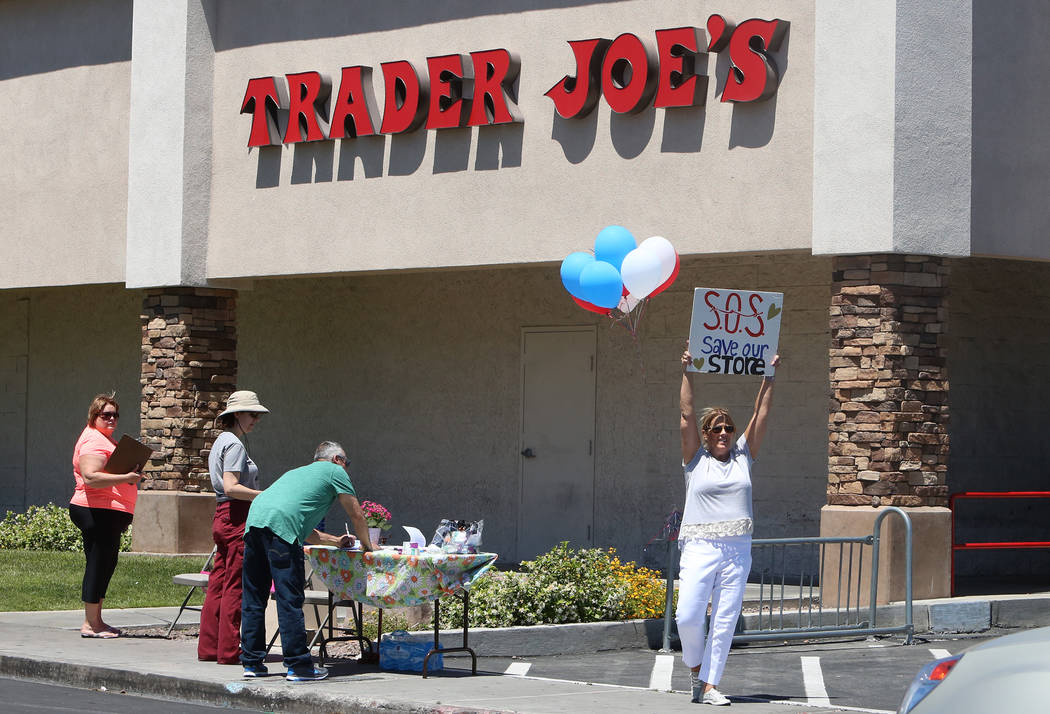 The Trader Joe's grocery chain will open the Las Vegas store it relocated to Centennial Hills on Friday.
The store, at 5639 Centennial Center Blvd., is expected to open at 8 a.m., spokeswoman Alison Mochizuki said.
The move, confirmed by the company in April, prompted praise from Centennial Hills residents in the north and an outcry from the people who would lose the Trader Joe's at Decatur Boulevard and O'Bannon Drive.
A handful of people even protested outside the store and asked it to stay.
Contact Wade Tyler Millward at wmillward@reviewjournal.com or 702-383-4602. Follow @wademillward on Twitter.
5639 Centennial Center Blvd., las vegas, nv