Trending hardware snags spotlight at National Hardware Show in Las Vegas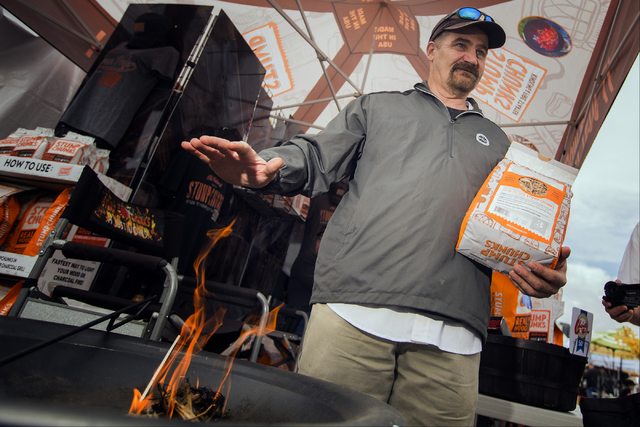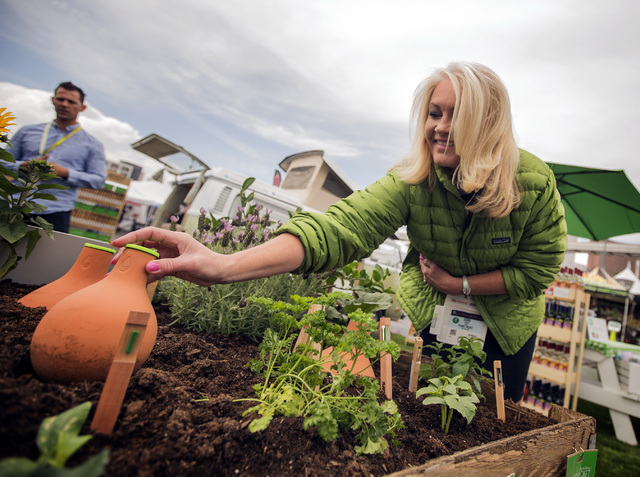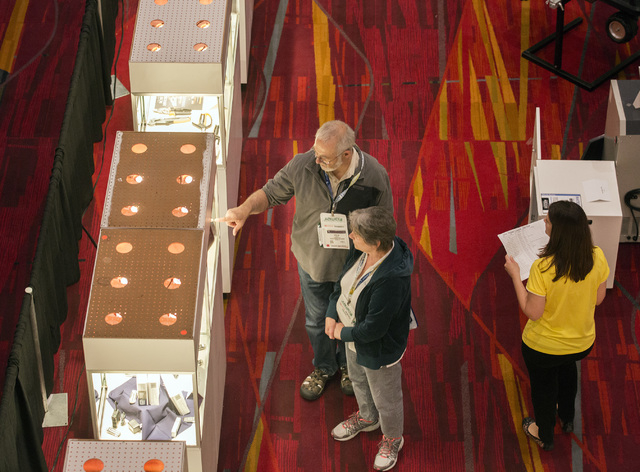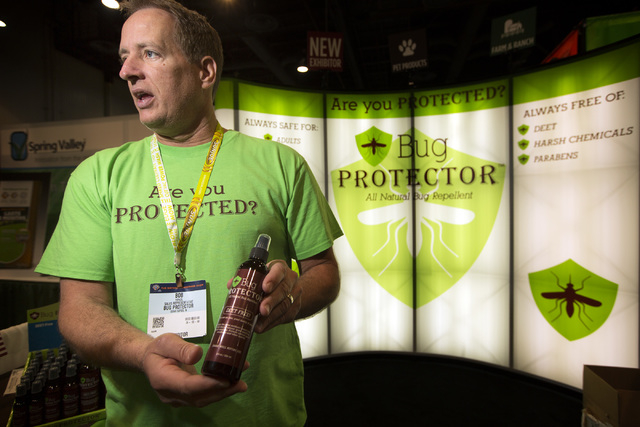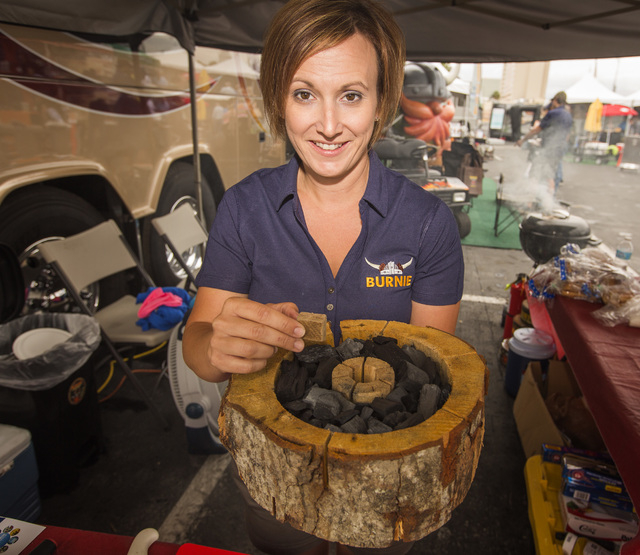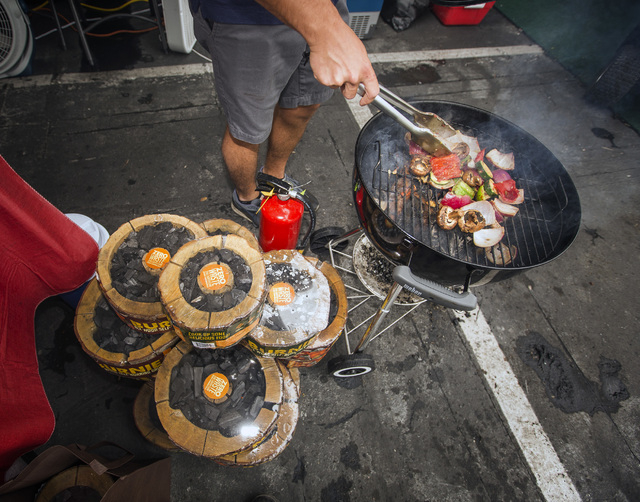 Summer's almost here, and the livin' might be made a little easier with the Coolest Cooler.
And the Spin Chill.
Or perhaps the Burnie Grill.
Exhibitors showcased these products and countless others at the 2016 National Hardware Show held at the Las Vegas Convention Center. While show officials did not yet have an exact number of attendees, they said they were up in all product categories from last year's show, which attracted about 30,000 industry professionals. The convention, which is closed to the public, opened Wednesday and closed Friday.
"There's a lot of concentration on outdoor living," said Dan Tratensek, publisher for the North American Retail Hardware Association. "I think it's really just a trend that's taking place across the country. More and more consumers and homeowners are really looking to expand their living spaces into outdoor."
Entertaining friends and family on your porch patio with burgers and s'mores would be made much easier with the Burnie Grill — a wood-burning grill made of 100 percent, all-natural alder wood.
"You light the center fire starter, place it in the center and you're all ready to go in about 20 minutes for grilling," said Nicole Cartica, spokeswoman for Burnie Grill. "You can cook directly on top of it with a grill grate, or stick it inside your charcoal grill."
The product checks the box not only for outdoor living, but also, all-natural and eco-friendly — another trend that has emerged, said Whitney Daulton, communications director for the NRHA.
"There are no chemicals added to it to get it started, and it burns all the way down to ash," Cartica said.
The Burnie Grill was recognized at this year's show as one of the top 35 products by the Retailer's Choice Awards Ceremony. A medium grill costs $12.95, and the large grill costs $14.95.
Stump Chunks, also named a top product, prides itself on being a 100 percent natural kindling and fire starter.
"Put your other wood around it, and light it," said Sylvain Roy, founder. "It will light your fire every single time."
Roy said there are three steps to lighting a fire, with everyone wanting to get to Step 3 as quickly as possible.
"The best step is Step 3: open a beverage, put up your feet, relax and enjoy," he said.
And while you're engaging in this enjoyable summer fun, Bug Protector, an all-natural bug repellent — another top product — can keep the mosquitoes away.
The product is specially formulated with lemongrass, geranium, peppermint and cinnamon essential oils to offer safe insect protection for the family.
Also under the umbrella of outdoor living, Tratensek said tailgating and picnicking has "really emerged and continues to get stronger."
"Tailgating is huge," he said. "You say tailgating, and everyone thinks you're going to a football game. It's not. It's when you're going fishing, or to the park. It's really changing the face of things. People are thinking, 'How do we build more portable things?'"
The Coolest Cooler, which is currently on sale for $399.99, includes everything a person needs for fishing, a beach trip or a football game. It boasts a high performance blender; an outdoor Bluetooth speaker; a USB charger; an LED light; a cutting board; reusable plastic plates that double as flying disks; a sharp ceramic knife; and a bottle opener.
It remains the second-largest Kickstarter campaign, raising $13.2 million over a two-month period in summer 2014.
Looking for another product to keep your beverages cool?
The Spin Chill uses forced convection to chill a beer or a can of pop in about 60 seconds. A bottle of wine takes about five minutes.
Both products were named winners in the Retailer's Choice Awards Ceremony.
"This has been really a year where we've seen a lot of cool, innovative products," Tratensek said.
Contact Natalie Bruzda at nbruzda@reviewjournal.com or 702-477-3897. Follow @NatalieBruzda on Twitter.
RELATED
Hardware show lures 18,000 attendees for three-day run (2014)
Tool time: Hardware show unfurls abundance of new products (2013)
Exhibitors display wares at National Hardware Show (2012)
Exhibitors hawk items old and new at hardware show (2011)