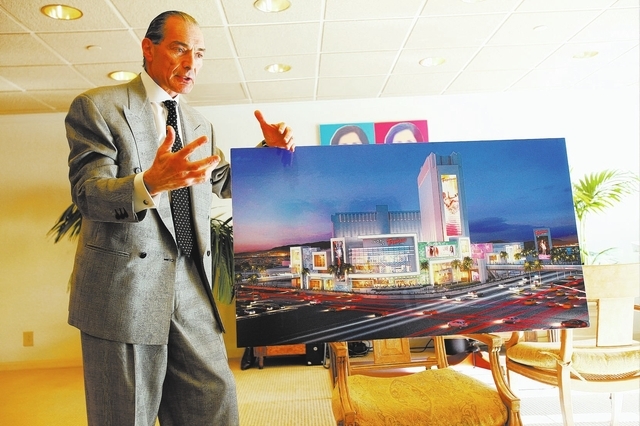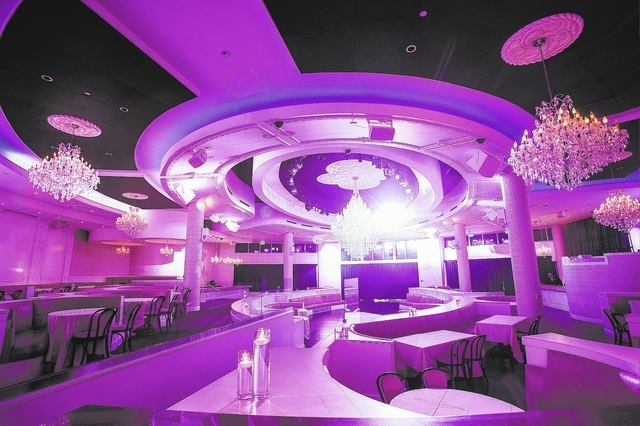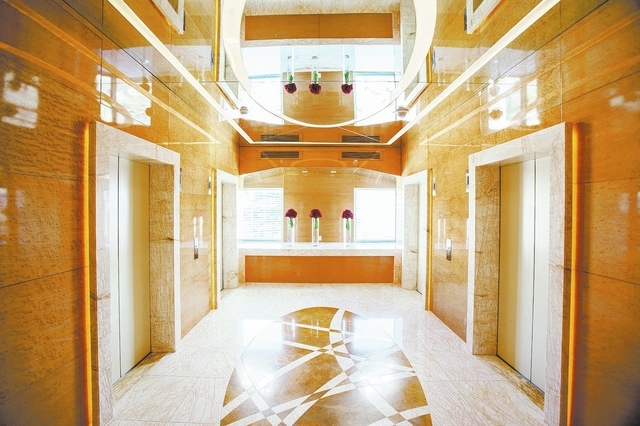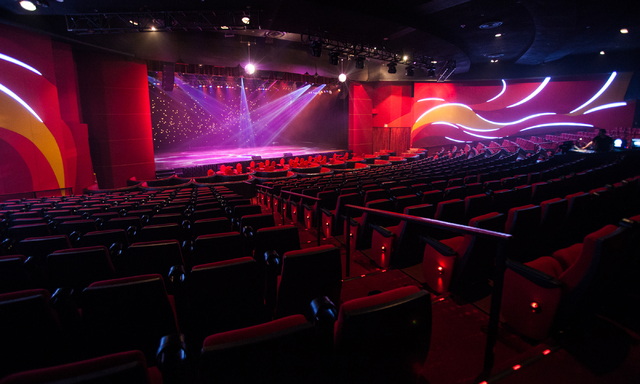 When a multimillion-dollar retail project debuts at the Tropicana Las Vegas, the hotel-casino's chief executive expects the new retailers will transform the south end of the Strip.
Tropicana Las Vegas Chairman and CEO Alex Yemenidjian says the project, which won't break ground until next year, is crucial to the historic property's continued transformation. The 1,467-room hotel-casino has undergone continuous renovations and changes to its amenities since Onex Corp. purchased 58 percent of the property's debt and took it out of bankruptcy in 2009.
"We have been in construction mode for almost four years," Yemenidjian said. "We spent our money indoors and haven't spent any money outdoors."
The Tropicana's frontage will be transformed into a 275,000-square-foot, two-level, enclosed shopping mall with 165,000 square feet of new retail, a food-court and Strip-facing restaurants. Yemenidjian declined to identify potential tenants.
"We are hoping to break ground in the first half of next year and complete the project by the end of 2015," Yemenidjian said.
One story of the two-story development will sit atop the casino, forcing the property to remove the Tiffany glass over the gaming pits.
Yemenidjian, the one-time CEO of MGM Grand Inc., said the Tropicana's location, on the corner of Las Vegas Boulevard and Tropicana Avenue, made it an attractive purchase.
He said the recession and a sluggish recovery have made it difficult to turn a profit, but the hotel-casino is expected to return to the black in 2014. For the third quarter, the Tropicana reported a loss of $5.9 million, down from $9.7 million a year earlier.
"I worked across the street, so I was very familiar with the four corners," he said. "It's 35-acres with access to the Strip on three out of four sides, so it's a developer's dream. The whole idea was to find something that wasn't yet brought to its full value."
Yemenidjian said the retail development is part of plans to upgrade the property, which opened in 1957. He said future development might include a multistory parking garage on the property's east side, adjacent to Hooters Hotel.
He said the two existing pedestrian bridges will remain and lead visitors walking from Excalibur or MGM Grand into the mall and into the rest of the Tropicana's property.
"We have 100,000 people a day walking across those bridges," Yemenidjian said. "Right now, we are not getting our fair share (of that traffic)."
After four and a half years of construction and a $200 million investment, the Tropicana is ready. Yemenidjian showed off his renovated hotel-casino to the Las Vegas Review-Journal on Monday.
His first stop was Glow Spa, a 10,000-square-foot spa and a fitness center overlooking the hotel's pool. The new spa took months to complete as the former buffet was slowly transformed into nine luxury treatment rooms.
Yemenidjian also showed off an outdoor wedding area, upgraded pool with a stage, several bars and 18 cabanas, remodeled poolside villas and a renovated 1,199-seat Tropicana Theater that's set to host the Broadway show "Mamma Mia" early next year.
The old "Folies" showroom has been upgraded, with showroom booths and tables set up near the front of the stage and proper theater seating installed throughout. The room has been outfitted in a deep red.
The Havana Room, which opens onto the hotel-casino's Beach Club, is adorned with crystal chandeliers, and includes 40 custom-built banquette-seating areas, three full-service bars and a dark-wood dance floor. The property has transformed its old hotel rooms adjacent to the pool into six 2,000-square-foot pool villas, featuring two bedrooms, a private massage room, master bath, Sub-Zero freezer and bar, and a private balcony with a whirlpool spa.
"Our concept was to make it feel like a beach house in Miami," Yemenidjian said. "It should feel like an apartment, not a hotel room."
But Yemenidjian's pride and joy was on the 20th floor of the Paradise Tower — a floor that has been transformed from 30 rooms into six luxury villas.
Each suite offers a living room, dining room, bar, office, and massage room with an entrance in the hallway so the therapist never enters the room. They also feature his and hers closets, and a master bathroom where the bathtub is filled from above and the water in the shower is colored blue for cold and red for hot. They feature marble floors, gold-leaf headboards in each bedroom and floor-to-ceiling windows offering views of the Strip and valley.
"If you want to compete on the Strip, you need to offer a high-end product," Yemenidjian said. "We haven't put these rooms on the market yet, they are for our high rollers with credit lines of $150,000 or more."
Contact reporter Chris Sieroty at csieroty@reviewjournal.com or 702-477-3893. Follow @sierotyfeatures on Twitter.