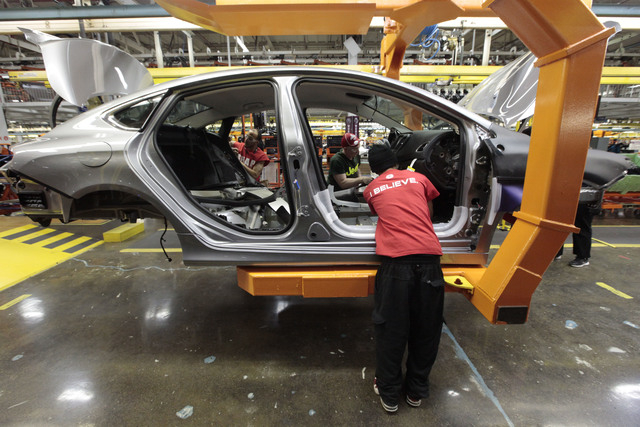 DETROIT — U.S. auto sales grew at a slower pace in June, but a quirk of the calendar, not a lack of demand, was likely to blame.
GM, Toyota, Hyundai and Nissan all saw increases over last June. Sales at Honda were flat, while sales at Ford and Volkswagen were down.
Car buying site truecar.com expected U.S. sales to rise 1 percent over last June to 1.4 million cars and trucks. That was lower than May, when exuberant buyers flush with tax returns boosted sales 11 percent to 1.6 million.
May sales were helped by five sunny weekends and the Memorial Day holiday, which got June off to a slow start. But Ford's U.S. sales chief John Felice said sales picked up at the end of last month as automakers started promoting Independence Day sales.
Analysts saw plenty to like in June. Forecasting firm LMC Automotive said automakers are carefully balancing production with demand, which has helped them maintain profits and cut back on big incentives that can eventually hurt resale values.
TrueCar estimated incentive spending rose 1.6 percent in June to an average of $2,735 per vehicle. Both GM and Nissan lowered incentives by 12 percent from last June.
Although incentives may be lower, buyers are capitalizing on good lease offers and low interest rates. The average interest rate for a 60-month new car loan is 3.18 percent. Three years ago, that was closer to 5.5 percent, Bankrate.com reports.
LMC Automotive raised its full-year U.S. sales forecast from 16.1 million vehicles to 16.2 million vehicles based on the combined strength of May and June. That's up from 15.6 million vehicles in 2013.