UNLV to roll out drones minor in fall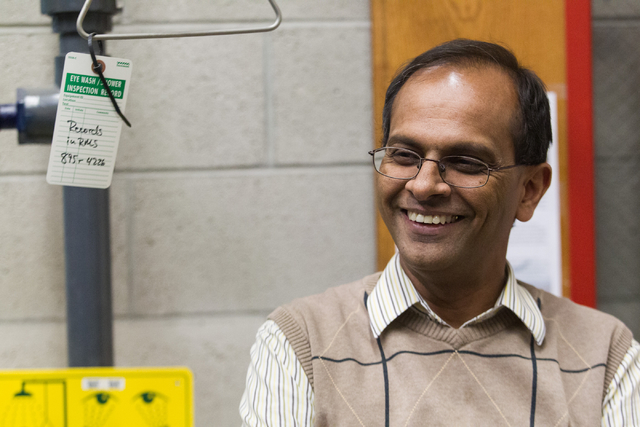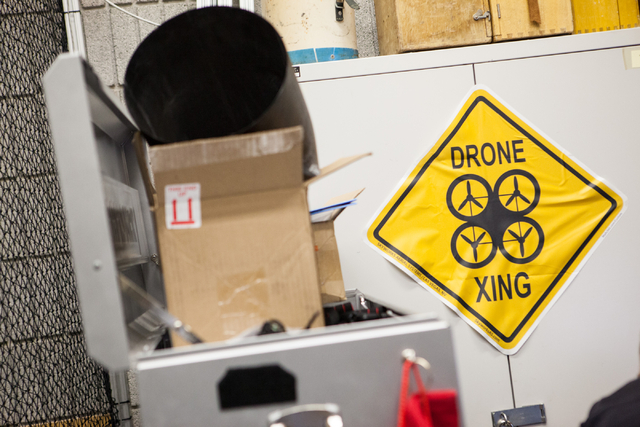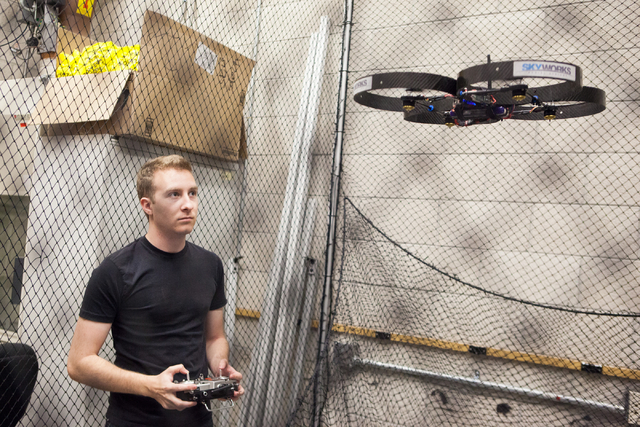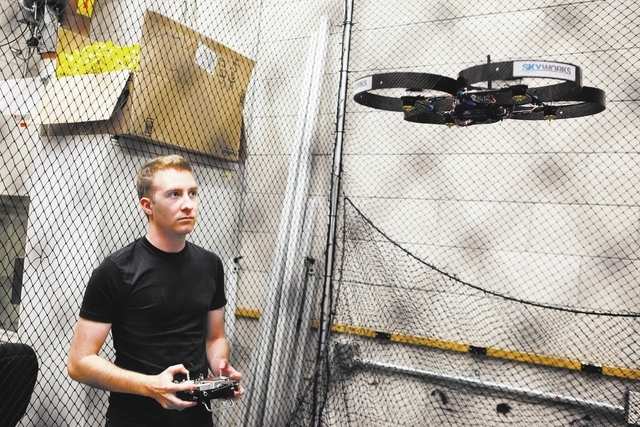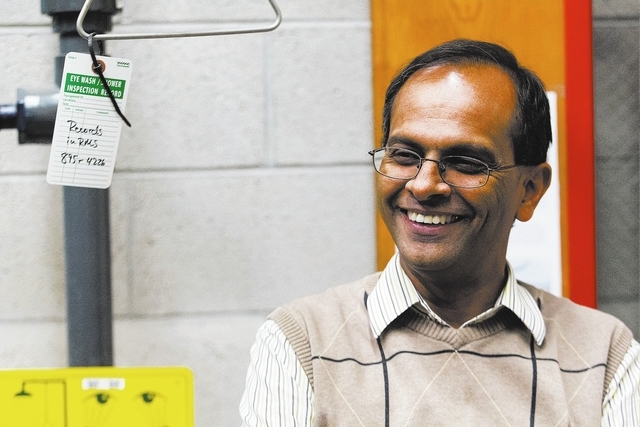 It's kind of like playing Xbox, but with real-life applications: monitoring gas pipelines and electrical grids, investigating nuclear explosions, policing the streets, delivering pizza.
"Basically when you don't want to send a human," said Rama Venkat, dean of UNLV's School of Engineering, which will debut a minor in unmanned autonomous systems, or drones, in the fall.
By spring 2015, the program should be available as a continuing education certificate for those seeking a career change.
The minor will be open to engineering undergraduates and will include three core courses, including system design and applications, vehicle simulation and testing, and a law course to address privacy issues associated with using drones to record information.
In addition to core courses, students will take four courses within their specialization track: systems-design, control systems, communications or human-computer interaction.
The goal is for students to gain experience with drones, including knowledge of various applications, flight safety and privacy laws.
Safety is No. 1, Venkat says. There are six classes of unmanned autonomous vehicle systems, though students will likely only fly vehicles weighing less than 15 pounds.
While an unmanned aerial vehicle might weigh only a few pounds, what happens when it hits a car's windshield or causes an accident? How can a company ensure the information it collects is secure?
These are questions the industry faces. Piloting isn't the only concern. Design, manufacturing, cybersecurity and communications are areas of equal importance.
The University of Nevada, Las Vegas has a graduate degree in aerospace engineering, but only graduates a few students each semester. Since the Federal Aviation Administration selected Nevada as one of six states authorized to test commercial drones, interest has increased, Venkat said.
The core classes were developed by pilots and industry experts, but the electives outlined within specialty tracks already existed within mechanical and electrical engineering and computer science majors.
The School of Engineering has 15 or so faculty members who work within the field and meet every two weeks or so to discuss developments within the field.
Engineering professor Woosoon Yim is working on drones to be used within nuclear reactors. Using drones in indoor situations, such as in a reactor or in a cave, presents a communication problem because reception is lost and the pilot can not fly by sight. Sensors and self-reliant systems, which can detect and avoid obstacles, have been proposed, but the problem has yet to be solved, Venkat said.
Two current students, Greg Friesmuth and Jinger Zeng, created Skyworks Aerial System, an indoor system meant to withstand small collisions without being damaged.
The vehicle has four propellers, a computer control and uses sensors to align itself. The students designed the system on their own, without a kit. Friesmuth used 3-D printing to model the mount and frame and used the school's composites lab to create carbon fiber composites.
The team is working with commercial partners and also plans to develop an education kit, valued at about $8,000, to teach K-12 students about the system's uses. In two months, they will have an improved version and will work on selling the product over the summer.
Venkat estimates that 10 percent of UNLV engineering grads become entrepreneurs.
"We don't just want to train employees," Venkat said. "We want to create employers."
Contact reporter Kristy Totten at ktotten@reviewjournal.com or 702-477-3809. Follow her on Twitter at @kristy_tea.