Unusual flavors lure jerky lovers to Jojo's
August 4, 2013 - 10:44 pm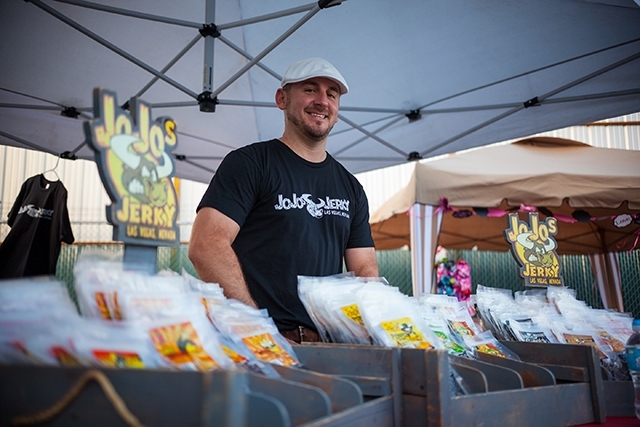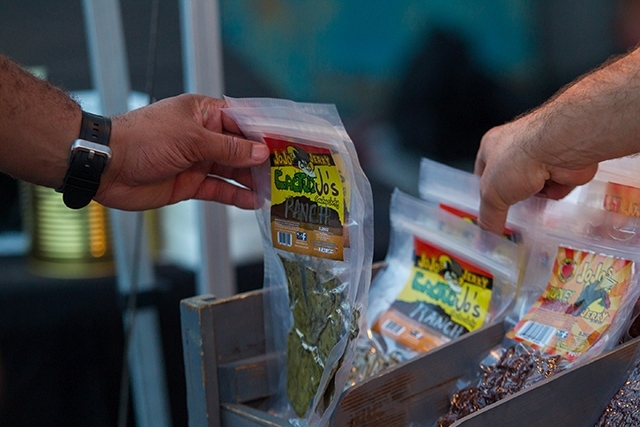 Recognized for its packaging that features cartoon bulls and turkeys, Jojo's Jerky is truly a homespun tale.
Founder Hans Hippert, 34, perfected his unique flavors — Caribbean jerk, Hell on Earth or wasabi horseradish — for 18 years just because it was something he liked to do.
"I just loved beef jerky when I was a kid," Hippert said.
His parents couldn't afford it very often, so it was a treat. As much as he liked the product, he said he felt there wasn't anything on the market that was a strong, quality jerky.
Eventually Hippert started making jerky at home and experimenting with flavors, using fresh ingredients. He made sure not to put in any nitrates or preservatives, and to keep all ingredients confined to a Nevada or California origin.
"It's something that we're really proud of here," Hippert said.
In May 2012, his 18-year hobby turned into a new business venture.
While designing and building surveillance systems for casinos, Hippert would bring his jerky with him while traveling. Friends would taste it and ask to buy the treat, or request some for Christmas.
When his wife got pregnant, Hippert decided he didn't want to travel anymore. He cashed out his 401(k) and decided to follow his dream.
The jerky maker started selling his product at farmer's markets and local food festivals and his first event was the Las Vegas Foodie Fest.
"I knew that we had something going because we sold out," Hippert said.
He stayed up all night that fateful Saturday making more product to sell Sunday.
"I knew we had something there," Hippert said.
With help from five employees, Hippert's Jojo's Jerky is sold at between seven and 16 events each week. He has a regular clientele, and is in the process of trying to expand with help from a Kickstarter campaign in which he's trying to earn $25,000.
"We want to be the jerky company that people go to," Hippert said.
Recently Zappos approached Hippert about signing a lease in Container Park, and the jerky man said he probably will.
Contact reporter Laura Carroll at
lcarroll@reviewjournal.com or 702-380-4588.
Follow @lscvegas on Twitter.