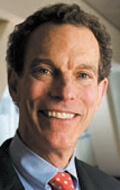 When the Bureau of Land Management holds a public meeting Tuesday in Las Vegas, environmentalists are expected to lambaste a BLM draft study on the $5 billion Ely Energy Center, a 1,500-megawatt coal-fired power plant planned near the eastern Nevada city.
NV Energy, which proposed the project three years ago, appears to be losing hopes for the project.
Michael Yackira, chief executive officer of NV Energy, told Power Engineering magazine on Feb. 3 that the project "is going to be very difficult to build."
Since then, impetus has continued to grow for federal legislation that would regulate carbon dioxide emissions, which scientists say lead to global warming.
Congress has been discussing a cap-and-trade system that would cap the maximum carbon dioxide emissions but allow industrial companies like NV Energy to buy and sell unused credits for carbon dioxide. Coal-fired power plants emit about twice the carbon dioxide per unit of electricity as natural gas-fired plants, and the regulation is expected to increase the cost of coal power.
"I believe climate change legislation will happen in this Congress," Yackira told the trade publication.
NV Energy spokesman Adam Grant said the comments in the story are consistent with previous statements made by Yackira.
Utility representatives will attend the BLM meeting and answer questions posed for the company, but NV Energy has no advance comment on the meeting, Grant said.
Consumer advocate Eric Witkoski said he is concerned that the power plant would increase rates. Witkoski said NV Energy shouldn't build power plants for peak summer power use; rather, he favors relying on the wholesale market for peak power needs.
The utility could end up owning more power generating capacity than it needs, Witkoski said. It may find no buyers for excess power it could generate from the Ely project during cooler months, he said.
Lydia Ball, a spokeswoman for the Sierra Club and the Nevada Clean Energy Campaign, criticized the BLM draft environmental impact statement on the Ely project for failing to consider the alternative of building geothermal power plants, which use hot underground water and steam to make electricity.
The Western Governors' Association estimated Nevada could build 1,488 megawatts of geothermal power generation by 2015 and about double that much by 2025, she said.
Geothermal power provides a steady source of power "without millions of tons of pollutants, toxin-laden coal ash and greenhouse gases," she said.
Ball called for more energy efficiency measures. Nevada could avoid the need for 2,400 megawatts of additional power generation by conserving more power, according to the Southwest Energy Efficiency Project, a nonprofit group promoting greater energy efficiency in Nevada, Arizona, Colorado and New Mexico.
The BLM meeting will run 4 -7 p.m. Tuesday at the Sahara West Library, 9600 W. Sahara Ave.
Contact reporter John G. Edwards at jedwards@reviewjournal.com or 702-383-0420.