Vegas council OKs transfer of Cashman Center back to city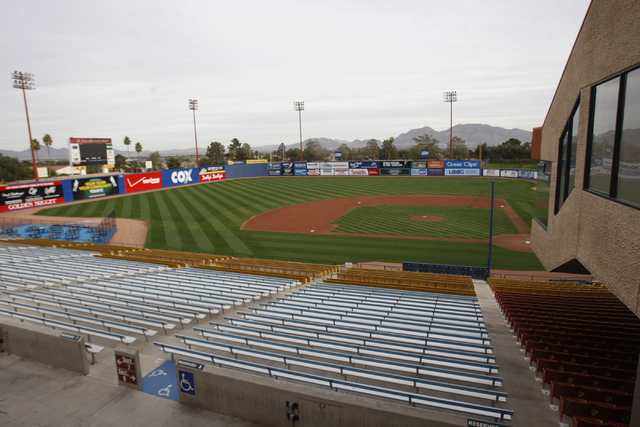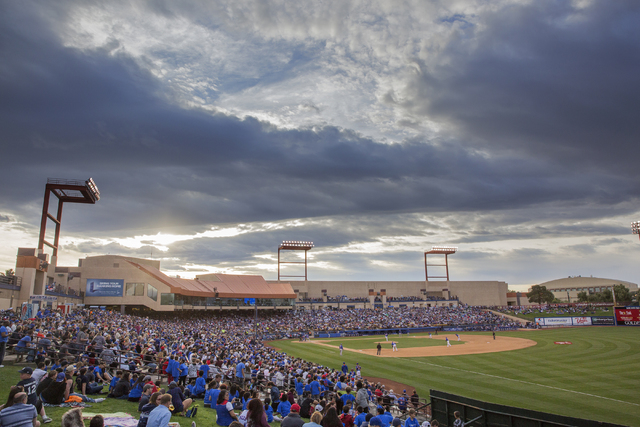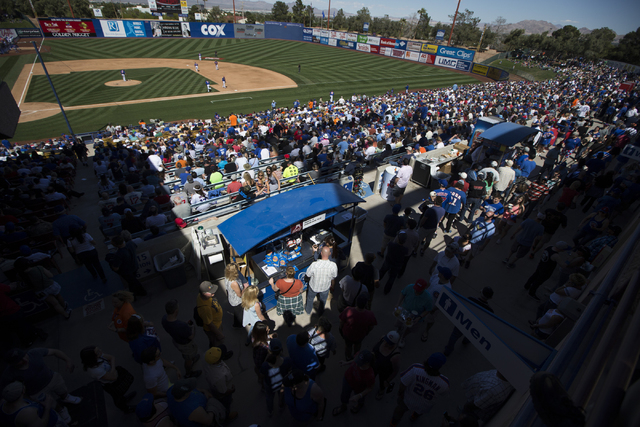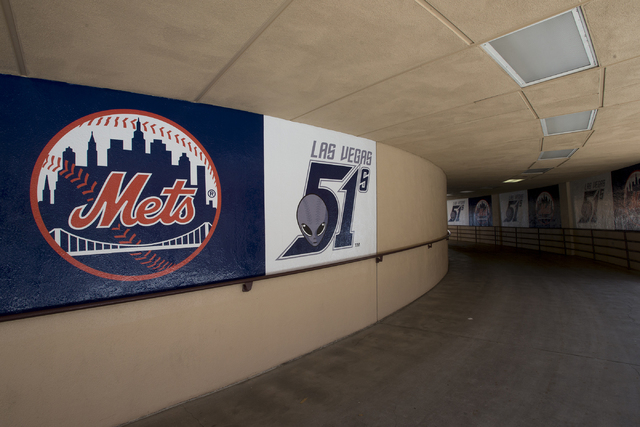 The city of Las Vegas is poised take full ownership of Cashman Center after coming to an agreement with the current tenants Wednesday.
Eventually it will, that is.
"We're not definite about when that would occur," Deputy City Manager Scott Allen said after Wednesday's City Council meeting.
The council voted unanimously to accept the transfer of the 55-acre complex that includes a 9,334-seat stadium and a 98,000-square-foot exhibit hall from the Las Vegas Convention and Visitors Authority, which has managed the land since the stadium was built in 1983. The convention authority is expected to vote on the agreement at its monthly meeting next week.
The move is the first step for the city in its goal to redevelop and revitalize much of downtown Las Vegas, including the Cashman area that sits just north of the heart of downtown.
"Right now it's an old, tired convention center and an old, tired baseball stadium," Allen said.
City officials already have started mapping their vision for the area as part of a still-developing downtown master plan, which will be unveiled in full later this month. The city has not made any decisions on what it will do with the land, but one idea being tossed around is a new soccer stadium surrounded by retail shops and midrise condominiums.
The timeline of transfer is tied to the Las Vegas 51s' current lease, however, which means the area could sit as-is until that lease expires on Dec. 31, 2022.
That could change if the 51s get their wish of a new stadium elsewhere in the valley. If that happens before the lease expires, the city would gain control once the team moves. Las Vegas also has the option to trigger the transfer early if city officials are willing to assume all operating costs for the complex. But Allen said that option is unlikely unless the city gets a firm offer from another developer willing to build on the land.
As for the city, waiting to gain control might not be a bad idea.
Earlier this year, convention authority officials told county leaders that they lose an estimated $5 million per year from Cashman.
During Wednesday's council meeting, Allen laid out some potential moves the city could make with associated costs, including demolishing the aging stadium at a cost $5 million to give the next developer a blank slate.
The city could also assume control and maintenance, which Allen estimated at roughly $500,000 per year, while it searches for someone willing to remodel or expand the current Cashman.
#lvcouncil votes to accept transfer of Cashman Field from @LVCVA to us. Important step for revitalization of the property.

— City of Las Vegas (@CityOfLasVegas) May 4, 2016
Contact Colton Lochhead at clochhead@reviewjournal.com or 702-383-4638. Find @ColtonLochhead on Twitter.