Vestin Group wins California court case
February 12, 2010 - 10:00 pm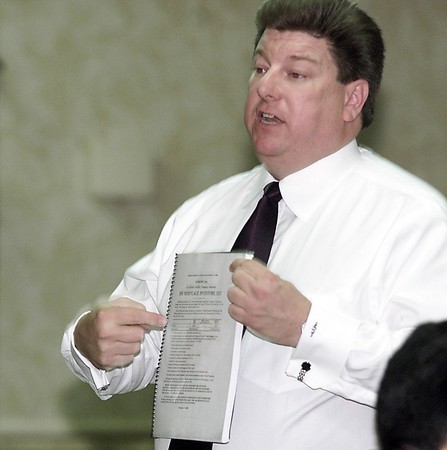 A California superior court judge on Thursday ruled in favor of two real estate investment trusts managed by Mike Shustek's Vestin Group and against class action plaintiffs seeking a $70 million judgment.
Judge Joan Lewis of San Diego, who presided over the nonjury trial, signed the ruling in favor the defendants, Vestin Realty Mortgage I and Vestin Realty Mortgage II.
Erwin Shustak, the plaintiffs' attorney in the class action case, earlier said he was seeking more than $70 million, according to Shustek, chairman and chief executive officer of the REITs.
The lawsuit stemmed from the 2006 conversion of two Vestin funds into REITs. Both the funds and the REITs hold short-term mortgages secured by real estate, but Vestin has said it urged investors to approve the conversion so that investors could sell their shares more quickly than was allowed with the funds.
Investors approved the conversion by 2-to-1, Shustek said, but the class action plaintiffs argued that they should have had the option of being paid in cash, rather than receiving shares in the REITs. There were about 1,100 no voters who could have recovered money from the REITs had the plaintiffs won the case.
That money would have come from the REITs and indirectly from investors who hold shares in the REITs.
"This was really a lawsuit of the no voters versus the yes voters," Shustek said.
Shustek said no voters would have been paid based on the liquidation value of real estate and loans, plus cash, over a one-year period.
The lawsuit was filed in August 2006. The judge presided over a 15-day trial that ended in January.
Kenneth Klass and other plaintiffs, who opted out of the class-action lawsuit, are making similar allegations in a similar lawsuit that is pending in Clark County district court.
"Now that a court has heard all of the evidence and ruled in favor of Vestin, the company intends to continue to vigorously defend the Nevada lawsuit," Shustek said in a statement.
Contact reporter John G. Edwards at jedwards@reviewjournal.com or 702-383-0420.