Vestin property fund plans to delist by end of month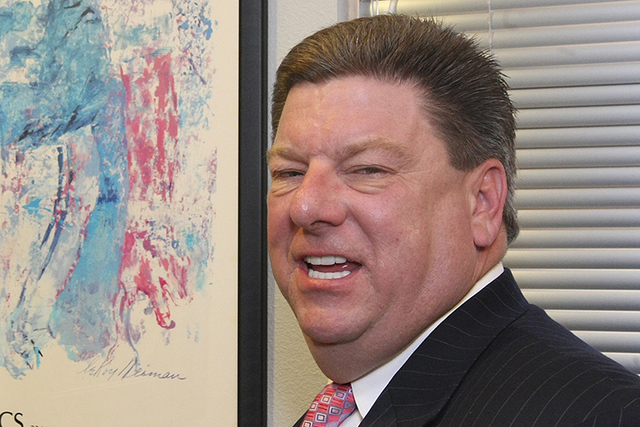 Vestin Realty Mortgage II (VRM II), the property fund set up by Las Vegas resident Michael Shustek, anticipates it will delist its common stock from the NASDAQ exchange by the end of the month, ending an 11-year trading history during which it lost roughly 90 percent of its value.
VRM II shareholders were scheduled to vote Thursday on a reverse stock split that would convert 1,000 shares into one share. Approval would enable VRM II to buy out those investors with less than one share, reduce the total shareholder base to less than 300 investors and thus qualify for delisting.
The company expects that the last day of trading will be on or about March 30, subject to the outcome of the vote, it said in a Securities and Exchange Commission filing on Wednesday.
"The decision to voluntarily delist and deregister the common stock is a cost savings step that will reduce expenses associated with the company's Nasdaq listing and compliance with SEC reporting requirements, which include legal, accounting and other administrative fees," the company said in the regulatory filing. The company had put the savings at around $160,000 per year.
VRM II's history goes back to the boom years in Las Vegas in early 2000s. Shustek raised $400 million from thousands of individuals between 2001 and 2004 for a non-traded investment vehicle called Vestin Fund II. The fund's aim was to buy high-yielding loans in Nevada and a few other states that were secured by real estate through deeds of trust or mortgages that his brokerage, Vestin Mortgage, mainly originated.
By 2006, Shustek's clients were demanding their money back, with the waiting list stretching out as long as a decade. He converted Vestin II into NASDAQ-listed VRM II in May 2006 to give clients the option to immediately sell shares and exit their investment rather than wait months or years for their redemption request.
VRM II was not immune to the real estate implosion in the U.S. during the Great Recession. However, the fund has continued to suffer losses even as the nation's real estate market has rebounded over the last few years.
VRM II's 90 percent drop since its listing in 2006 compares with a 25 percent gain for the Dow Jones Equity All REIT Index over that same time period. The performance comparison doesn't include dividend payments. VRM hasn't paid dividends since 2008.
Costs at VRM II have jumped as a percentage of assets under management.
VRM II, which had less than $16 million in assets as of Sept. 30, 2016, posted marketing costs of $1 million and travel expenses of nearly $500,000 over the first nine months of 2016. Shustek receives $1 million a year to manage the fund, based on SEC filings.
VRM II shares fell Thursday by 9 cents, or 3.5 percent to $2.45, valuing the company at $5.9 million.
Contact Todd Prince at tprince@reviewjournal.com or 702-383-0386. Follow @toddprincetv on Twitter.