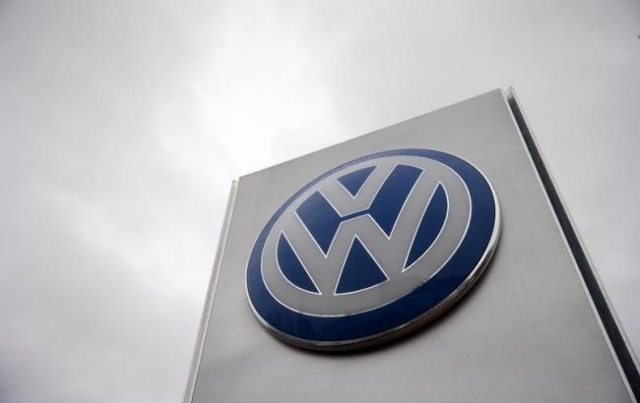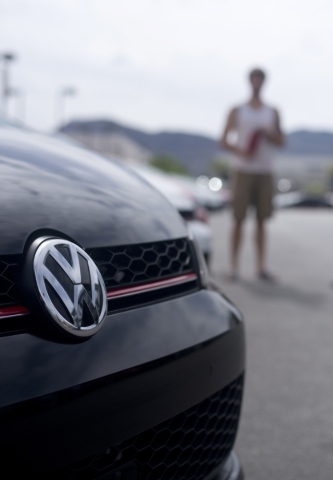 Volkswagen AG cut $1.1 billion from its 2016 investment plan on Friday, as its emissions cheating scandal expanded to include tens of thousands more U.S. vehicles.
Volkswagen has told U.S. regulators that emissions issues in larger luxury cars and SUVs extend to an additional 75,000 vehicles dating back to 2009, the U.S. Environmental Protection Agency said on Friday.
The disclosure widened the VW scandal, which had previously focused mainly on smaller-engined, mass-market cars, and raised the possibility that engineers at both the Audi and VW brands could have been involved in separate emissions schemes.
Earlier on Friday, the supervisory board of Europe's biggest auto manufacturer said it would cap spending on property, plant and equipment at around $12.8 billion next year, down about 8 percent on its previous plan.
VW is battling the biggest business crisis in its 78-year history after admitting in September that it cheated diesel emissions tests in 482,000 2.0-liter diesel cars sold in the United States since 2009.
In November, the EPA and California Air Resources Board also accused VW of evading emissions in at least 10,000 Audi, Porsche and VW sport utility vehicles and cars with 3.0-liter V-6 diesel engines. VW initially denied the findings.
But during during a meeting on Thursday, VW and Audi officials told the EPA that all 3.0-liter diesel engines from model years 2009 through 2016 had higher emissions than allowed.
The new disclosure covers a total of 85,000 vehicles, the EPA said, including the diesel Audi 2016 Audi A6 Quattro, A7 Quattro, A8, A8L, Q5, Porsche Cayenne and Volkswagen Touraeg.
The widening scandal "slows VW's ability to move beyond the negative headlines and start the rebuilding process," said Karl Brauer, senior analyst at Kelley Blue Book.
"You can't recover from a scandal while it's still growing. You have to reach a point where everything is on the table and no more bad news is coming — then you can start repairing the damage."
Later on Friday, VW is due to submit plans to U.S. regulators for dealing with vehicles affected by its emissions cheating. Pressure has been building on the company to buy back some older diesel vehicles.