Walker Furniture plans new southwest Las Vegas store
February 6, 2017 - 8:12 pm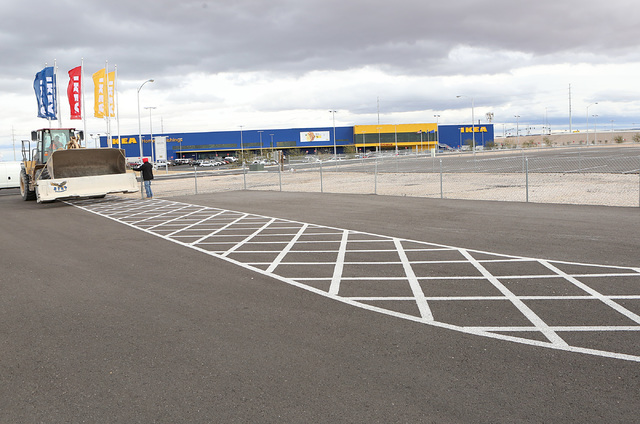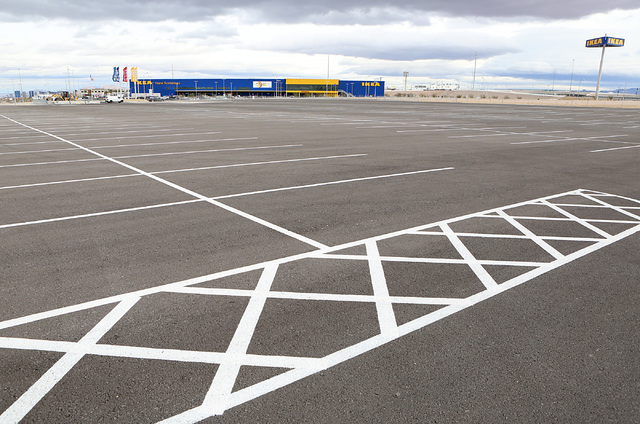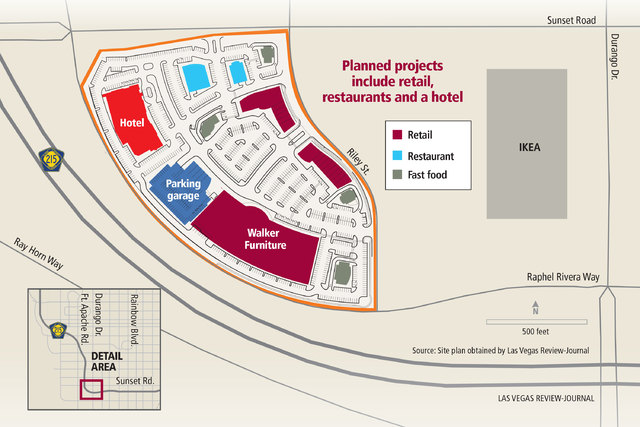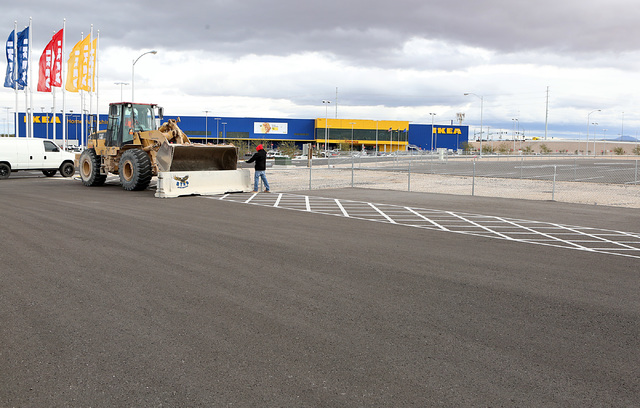 Walker Furniture is planning a new store in the Las Vegas suburbs, after losing some downtown-area property to a highway overhaul and receiving millions in a settlement.
The company is looking to open an outlet next to rival furniture dealer IKEA in the southwest valley, according to people familiar with the matter.
A site plan obtained by the Review-Journal shows a 100,000-square-foot Walker Furniture store as well as other retail space, restaurant buildings and a hotel spread over 20 acres at Sunset Road and the 215 Beltway.
Southwest Las Vegas is perhaps the fastest-growing area of Southern Nevada, and if built, Walker's store and its new neighboring retailers could capitalize on the expanding tally of subdivisions and apartments being built in the area.
Walker CEO Larry Alterwitz, whose family owns the business, confirmed the planned store in a phone interview Monday night. He said project details are "still in flux" but that the company aims to open the new location sometime next year, and that he expects to finalize its land purchase "real soon."
"We're very excited," he said.
Clark County records show that the land, just west of IKEA, is owned by M.J. Dean Construction founder Michael Dean, who during the bubble years last decade partnered on The Curve, a proposed megadevelopment there. Those plans included two 18-story luxury condo towers and retail and office space, but the project never got built, and Dean acquired the site through foreclosure in 2010.
He sold a 26-acre chunk to IKEA in 2014 for $21 million, and the Swedish retailer opened its 351,000-square-foot superstore last May.
Dean did not return a call seeking comment.
Planning documents filed with the county do not appear to mention Walker. But they show plans for smaller retail and restaurant buildings and a four-story, 156-room, Cambria-branded hotel.
Cambria's parent, Choice Hotels International in Rockville, Maryland, is "finalizing plans" for its new hotel in the southwest valley with one of its "franchise partners," spokesman Scott Carman said.
He said the company expects to release more information about the project "very soon."
Walker's main showroom is at 301 S. Martin Luther King Blvd., right near the Spaghetti Bowl. It has an outlet and clearance center next door and another outlet in northeast Las Vegas, at 4150 E. Cheyenne Ave.
Work crews tore down its warehouse near the Spaghetti Bowl last year to clear space for Project Neon, the Nevada Department of Transportation's $900 million widening project at and around the Interstate 15-U.S. Highway 95 interchange.
Walker was already fighting in court over its property when the building came down. The company had sued the state and the city of Las Vegas in 2014 in Clark County District Court, claiming they had failed to pay "any compensation" for its property.
The case was settled for about $18.6 million, court records show.
Las Vegas lawyer Bill Coulthard, who worked on the case with the state, said Walker lost a 1.8-acre piece of real estate to Project Neon, which, according to NDOT, is the largest public works project in Nevada history.
Monica Moazez, spokeswoman for the state attorney general's office, said Walker's was the second-largest settlement connected to Project Neon, though she could not confirm which paid the most.
State officials filed 26 eminent domain cases for the project, NDOT spokesman Tony Illia said.