'Walking Dead' zombie attraction heading to Fremont Street in July
Updated April 28, 2017 - 8:55 am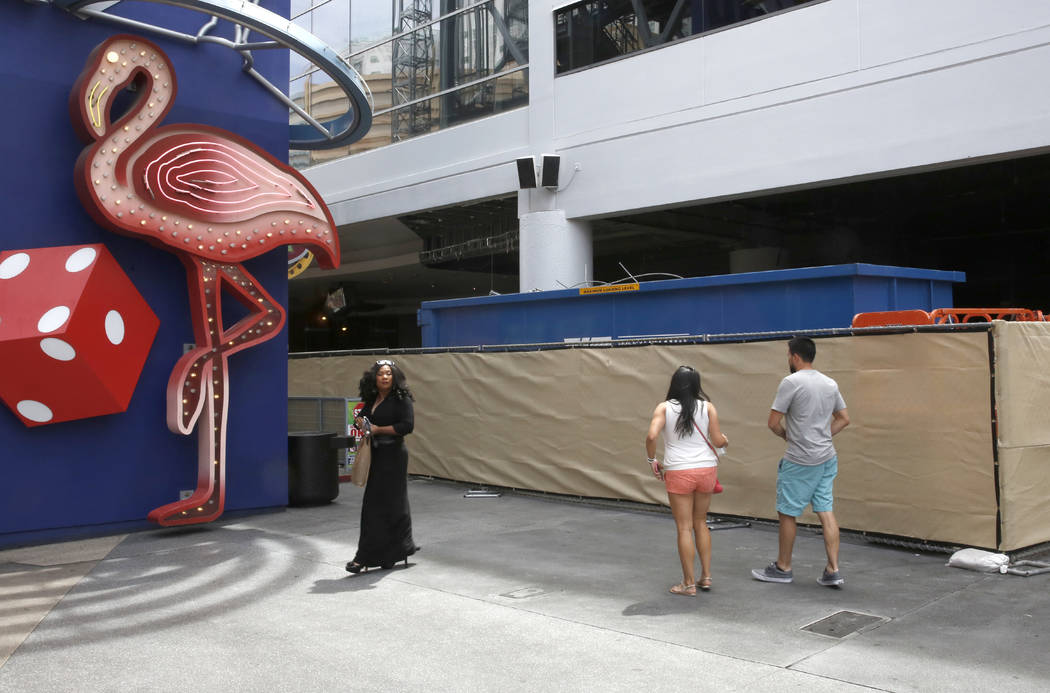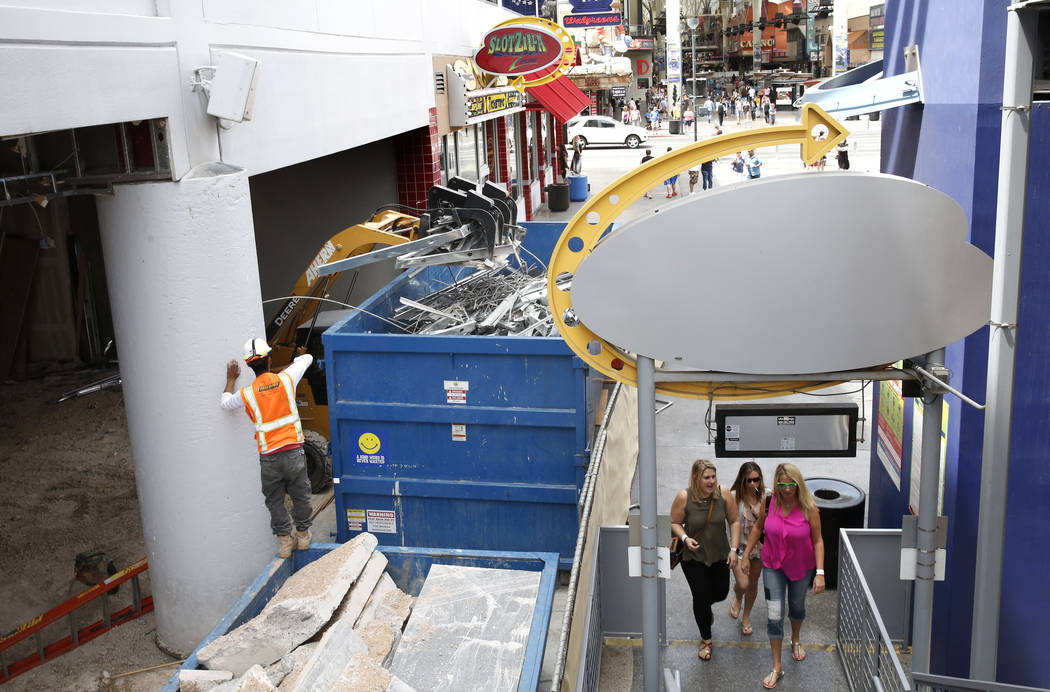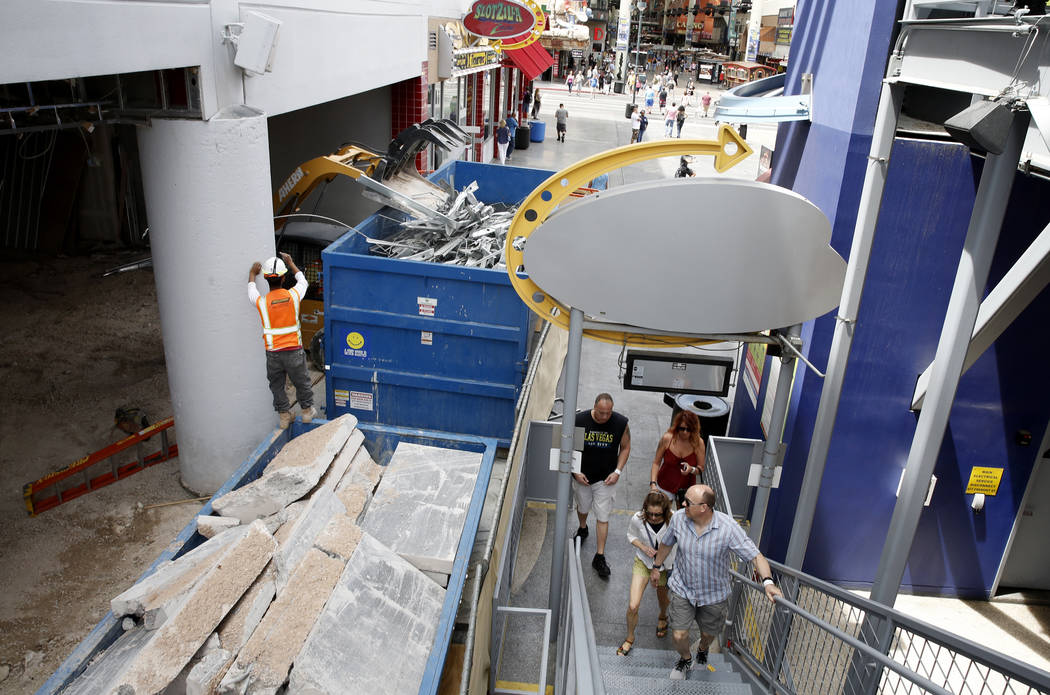 A year-round Fremont Street attraction based on the "Fear the Walking Dead" TV show is expected to open in July.
Work on the attraction broke ground Monday and Fremont Street Experience has formed an agreement with the attraction maker, Fremont Street Experience CEO Patrick Hughes said.
"It's a great addition to the area," Hughes said.
The attraction, based off a companion show to AMC Networks' nearly 7-year-old "The Walking Dead" TV series, will be housed at 425 Fremont St. That building houses Hennessey's Tavern and Walgreens.
Marnie Black, AMC executive vice president of public relations, said she had no comment on the Fremont Street attraction.
The attraction is still in the early stages, Hughes said. Fremont Street Experience is still planning how many people will work the attraction.
A construction permit issued for the building earlier this month details work valued at $1.2 million, according to city records.
Triotech is the Montreal-based company creating the attraction. It has made attractions in more than 50 countries, including the XD Dark Ride game at GameWorks at Town Square Las Vegas and the custom-made Ninjago ride at Legoland California.
The company opened a mock version of the attraction to members of the media earlier this month, Triotech marketing vice president Christian Martin said.
Because the plans for the attraction are still up in the air, he said he could not share specifics on what it will look like once it arrived in the U.S.
A statement about the mock version from earlier this month said 40 people created the attraction. Visitors moved through a mock high school made to look like it came from the TV show.
Global News in Canada reported the attraction lasted 18 minutes, featured actors dressed like zombies and blood-soaked walls and that the story changed with each visit.
"Things may change," Martin said. "It depends on what worked and what didn't work."
Contact Wade Tyler Millward at wmillward@reviewjournal.com or 702-383-4602. Follow @wademillward on Twitter.