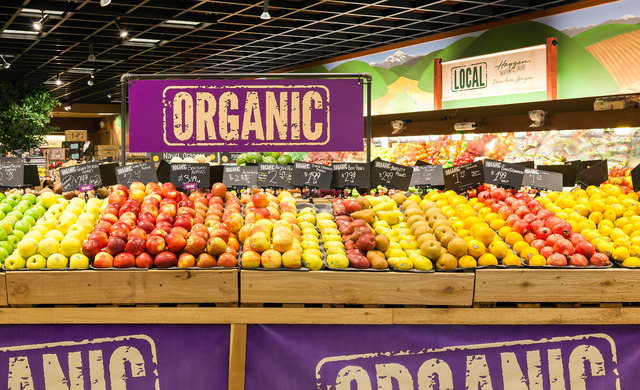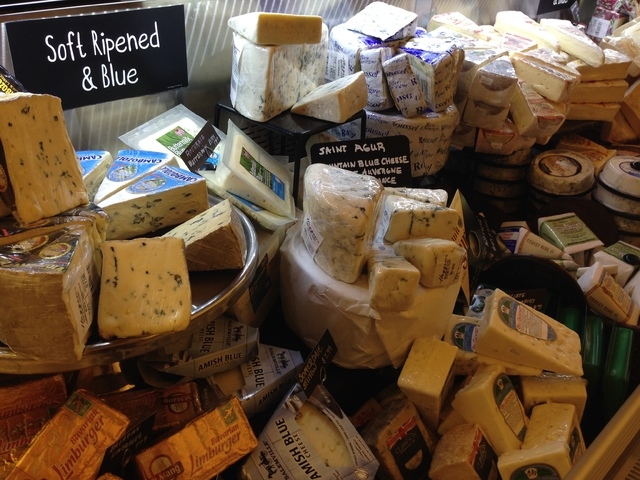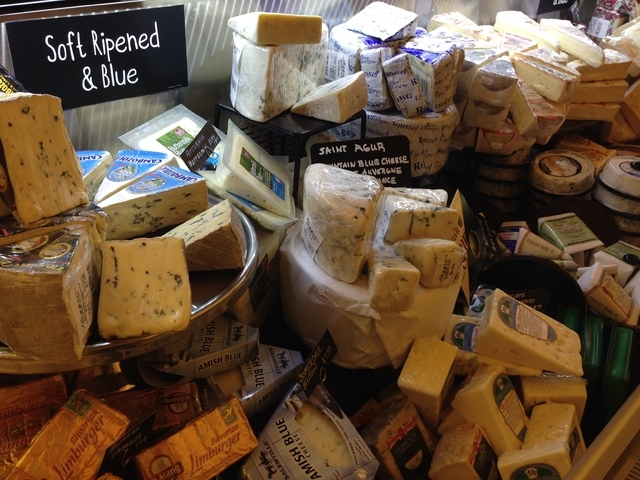 A Pacific Northwest grocery chain that emphasizes fresh and organic products will open in Las Vegas by May or June.
That's the timeline announced this week by the northwest Washington-based Haggen chain that's acquiring a combined seven Vons and Albertsons in Southern Nevada. The four Vons and three Albertsons became available as part of a merger between the two grocery giants, Albertson's LLC and Safeway.
It's quite a leap for Haggen, which today operates 16 stores in Washington and two in Oregon. Overall, it's acquiring 146 stores from the two grocers that will give it not only seven in Nevada but 10 in Arizona and 83 in California. Its presence in Washington and Oregon where it operates under the Haggen Northwest Fresh moniker will jump to 42 and 22, respectively.
The divestiture of stores is part of an agreement with the Federal Trade Commission, which is expected to sign off on the deal by the end of January.
"If there's an Albertsons a half mile away from a Safeway, they want to make sure they don't have the opportunity to monopolize the market by not offering healthy competition," said Haggen spokeswoman Deborah Pleva.
Vons and Albertsons employees from those seven stores will have the opportunity to become Haggen employees. Each of the Haggen stores average about 100 employees and the company will go from 2,000 employees to more than 10,000 as part of the acquisitions. Six of the seven Nevada stores have pharmacies and those will remain open.
Company officials said plans call for the Nevada stores to be branded as simply Haggen for now. The acquisitions will be done on a store-by-store basis starting in the Pacific Northwest and followed by California. That leaves the Nevada and Arizona stores at the end of the acquisition process for logistical reasons, said Bill Shaner, the CEO of Haggen's Pacific Southwest option that will be based in Orange County. He called the entry into Nevada an opportunity as part of a broader transaction.
Shaner said when he reviewed the stores in Nevada, he told executives the seven were a good fit and that Haggen would have to chance to compete in the Southern Nevada marketplace. Shaner called Nevada a diverse marketplace and describes the stores it will own as part of a mix that are based in middle-income as well as affluent areas.
"They are great stores and for the most part they are in very good locations, and they are good facilities and most importantly they have great store teams," Shaner said. "We paid a fair price and that will enable us to compete with our prices sharp."
Terms of the deal weren't disclosed by Haggen, which was founded in 1933 and today has a majority of its shares owned by Comvest Partners.
When the stores are closed, Haggen said customers will be inconvenienced anywhere from 12 to 48 hours.
The stores must be closed to change exterior and interior signs, attach labeling to products it assumes as part of the acquisition, update scanners and do minor painting or other minor remodeling or where needed.
More extensive remodeling would be done over the course of the following 12 to 24 months but few stores need any extensive work, he said.
Customers will find the same products in the same place when the stores reopen following their brief closure, but Haggen will start its emphasis on organic produce and fresh meats, seafood, deli and bakeries, Shaner said.
The company also emphasizes local products from growers and manufacturers, he said.
"That's how it Haggen differentiates itself from the marketplaces by its outstanding fresh presentation," Shaner said. "We think there's an opportunity in the stores that we're acquiring in Las Vegas and serve a need that the existing store is not serving quite as well as we think Haggen will be able to do."
Shaner said existing customers of those Vons and Albertsons will continue to shop as they do today. In citing one of the differences, for example, is how Haggen will have a bulk coffee presentation of different types from the region and around the world. There will also be an emphasis on healthier products with a focus on natural and organic, he said.
"We take the very best of what the Vons and Albertsons have today and sprinkle of what you might see in Whole Foods, a little bit of what you might see in a Sprouts (Farmers Market) and little what you might see in more upscale boutique-type stores, with the net result of customers being able to buy a wider variety to fit their needs. If right now they are going to an Albertsons and then they find the need to go to a Whole Foods, under Haggen we would be hopeful they can come to us and find everything they need. That's our objective," Shaner said.
Haggen has no other plans for expansion in Nevada at this time but instead is focusing on incorporating the seven stores, Shaner said.
The Vons stores:
— 1031 Nevada Highway in Boulder City.
— 7530 W. Lake Mead Blvd. in Las Vegas.
— 1940 Village Center Circle in Las Vegas.
— 820 S. Rampart Blvd. in Las Vegas.
The Albertson's stores:
— 2910 Bicentennial Parkway in Henderson
— 575 College Drive in Henderson.
— 190 N. Boulder Highway in Henderson.
All but the Bicentennial Parkway store have a pharmacy.