White Cross Market owners shutting down store
December 14, 2015 - 1:00 pm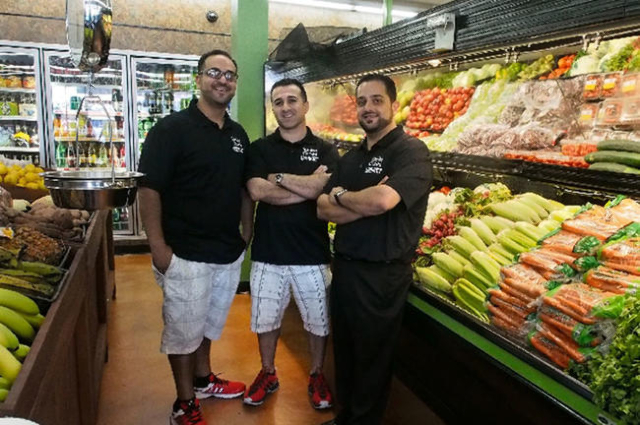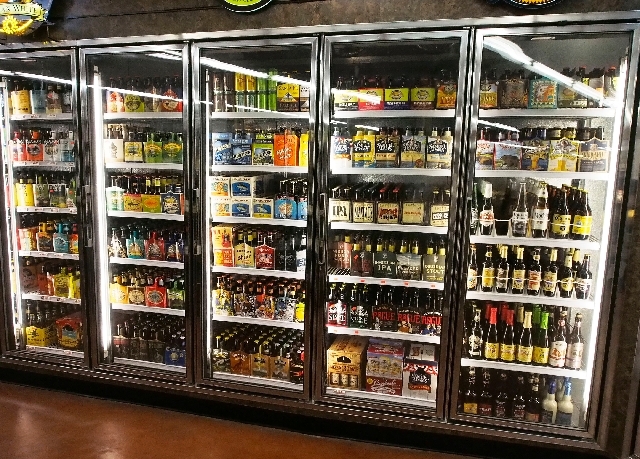 They spent nearly 2½ years trying to infuse new life into the urban White Cross Market between downtown and the Strip, but in the end low sales doomed the small food store.
The owners of White Cross Market are closing the store amid a half-price liquidation sale on Tuesday.
A Review-Journal story on the store's re-opening celebration in July 2013 identified Rimon Hirmiz, along with his father Hikmat Hirmiz and his cousins James and Nick Shoshani as store partners.
"We tried to set something up for the neighborhood. It is what it is," said one of the co-owners who didn't want his name used. "There's no business."
The 6,200-square-foot market, known for its impressive craft beer selection, sits on Oakey Boulevard between Las Vegas Boulevard and Main Street in the shadow of the Stratosphere. It's the former White Cross Drugs store that dates back to 1955 and that closed in March 2012.
Vickie's Diner, which traces its roots as the comfort-food diner inside the former White Cross Drugs, will remain open, said Vickie Kelesis, the diner's owner. White Cross Market customers reflect the diversity of the neighborhoods surrounding the store. Huntridge residents, downtown hipsters looking for craft beer, low-income apartment tenants, high-rise building occupants, homeless and professionals were among the shoppers.
Besides selling craft beer, White Cross was also a downtown source of meats, vegetables and canned items. The owners also control Bells Market, a convenience store east of White Cross.
"It's sad to see White Cross go," said Chris Hanna, 33, a Huntridge neighborhood resident stocking up on the half-price beers.
"I'm glad Vickie's is staying open. That numbs the pain," Hanna said.
Architect Monica Gresser, owner of BRAZENarchitecture a few blocks away, said she enjoyed stopping by White Cross.
"I moved the BRAZENarchitecture office to Downtown Spaces in 2014 because I love the fabric of the community and the walkability to so many businesses, including the White Cross Market. We pop in to pick up food for our First Friday events or grab lunch at Vickie's, and I'm sad to see the market close," Gresser said.
"Having a market within walking distance to our office has been a good excuse to get outside," she said.
Deli manager Karole Denning was still placing small bottles of orange juice in a cooler for the half-price sale.
"I'm not too happy about it," Denning said of Tuesday's store closing.
Contact reporter Alan Snel at asnel@reviewjournal.com Follow him on Twitter: @BicycleManSnel