World of Beer opens in Henderson
September 22, 2016 - 4:27 pm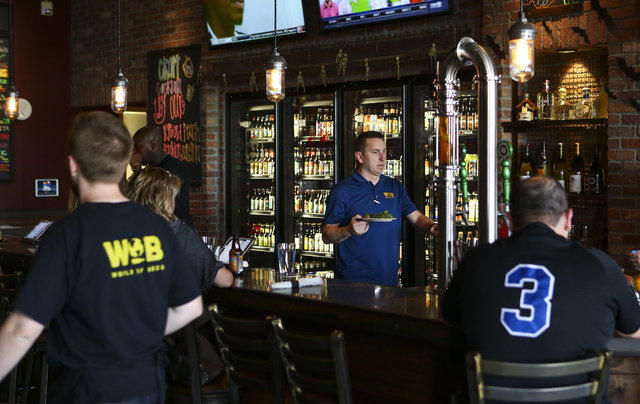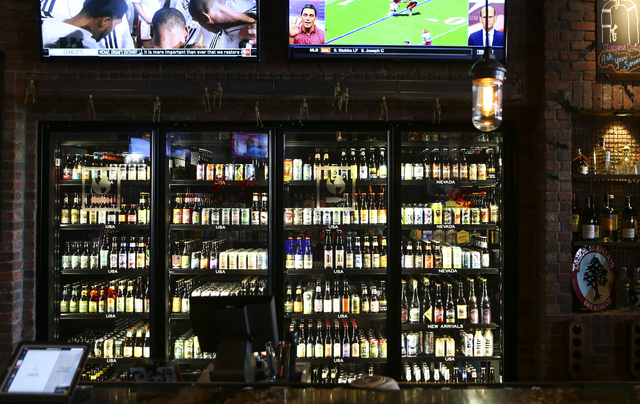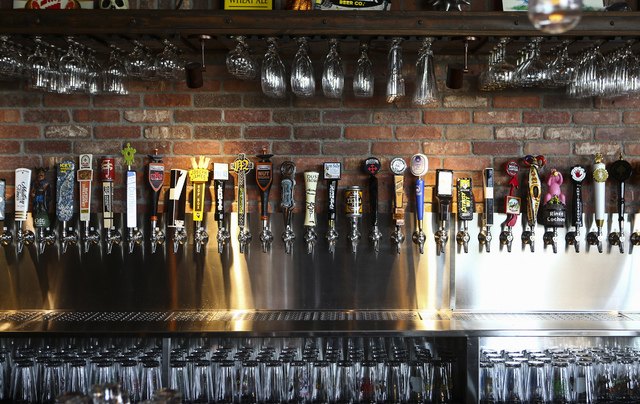 World of Beer, known for its extensive brew offerings, opened a roughly 5,000-square-foot Henderson location on Thursday at the Galleria at Sunset Mall in Henderson.
Located between Larsen's Grill and Gen Korean BBQ House, World of Beers will feature described as "tavern fare."
The store plans called for a covered, 1,258-square-foot, 49-seat outdoor patio, including sofas and armchairs close to two fire pits. A seven-stool patio bar was also planned.
Wolfgang Hauck is franchise owner. The store will carry more than 500 brands in bottles and 50 beers on tap on a rotating basis. Some 50 people will be employed at the store.
The Tampa, Fla.-based company was founded in 2007 and has more than 80 locations.