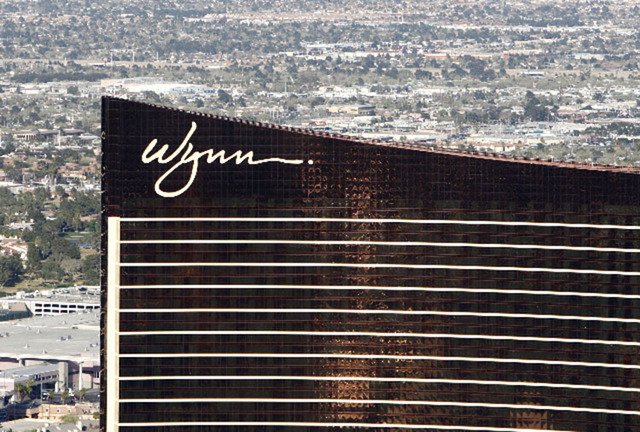 Wynn Las Vegas will be adding more than 75,000 square feet of luxury retail space on the Strip.
Wynn Plaza, which is scheduled to debut in fall 2017, aims to add another shopping experience to the resort.
"We had 300 or more feet on the Strip right on the sidewalk in unused real estate that was very, very valuable," Steve Wynn, chairman and CEO of Wynn Resorts, said in a statement. "This represents an opportunity for future development that is quite unique."
Brian Sorrentino, director at Las Vegas-based ROI Commercial Real Estate, said the retail development doesn't come as a surprise.
"Casinos used to make it so people had to make a commitment to go into their facilities and once you were in there, they kept you there," he said. "As time went on and the markets changed, less people are spending time at the tables and are looking for more experiential things such as food and beverage, entertainment and shopping.
"It's natural to bring people in off the street, especially given the fact that Fashion Show mall, just across the street from the Wynn, just completed (its) expansion and this is probably a direct response to that," Sorrentino added.
At the end of 2015, Fashion Show unveiled the Plaza, a 22,000-square-foot addition alongside Las Vegas Boulevard, which houses small free-standing stores and restaurants such as Kona Grill and Sugar Factory.
Wynn Plaza, which will have two entrances off the Strip and valet service, will span two stories and will be covered by atriums and a skylight rotunda.
It was designed by Wynn in collaboration with architectural designer Roger Thomas, executive vice president of architecture firm DeRuyter Butler, and Wynn Design and Development.
Wynn Las Vegas and the Encore boast nearly 25 luxury retailers such as Chanel, Louis Vuitton, Dior and Givenchy.
Jeremy Aguero, principal analyst for Applied Analysis, said Wynn's retail development is "a fairly modest supply addition when viewed in the context of the overall market."
"There are a number of large-scale retail venues located within the resort corridor that are anchored by major hotel-casinos, which include a number of malls that are in the 500,000-square-foot range, and reports tend to suggest that they are succeeding in the current market," he said. "While we remain cautious about the amount of retail inventory located within the resort corridor, consumer spending trends have continued to evolve and favor nongaming amenities such as shopping.
"The addition is likely to be more complementary to their current offerings, while maintaining a high-end mix of tenants," Aguero added.
The addition of Wynn Plaza will bring the total retail square footage at Wynn Las Vegas to more than 173,500 square feet.
"If they can offer their guests more shopping experiences so they don't have to go to Forum (Shops at Caesars) or Crystals (at Aria Las Vegas), they'll try and have their guests spend as much time as they can there and not leak sales elsewhere on the Strip," Sorrentino said. "It's a smart decision because they're turning nonrevenue-generating space into revenue-generating space."
Contact reporter Ann Friedman at 702-380-4588 or afriedman@reviewjournal.com. Find @AnnFriedmanRJ on Twitter.