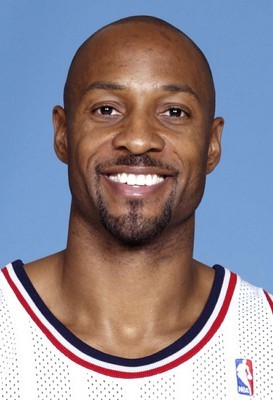 After successfully recouping a bad debt from a former player, Wynn Las Vegas is ready to take on the NBA for an unpaid bill dating back to the 2007 All-Star Week.
This week, the Strip resort filed an amended $50,000 lawsuit against NBA Entertainment, NBA Properties and co-defendant Alonzo Mourning Charities, seeking payment for convention and meeting space and related services used during the 2007 NBA All-Star Weekend.
Wynn Las Vegas last month recovered a $400,000 gambling debt from retired basketball star Charles Barkley after filing a lawsuit.
After the media reported on the lawsuit, Barkley quickly repaid the debt, plus $40,000 in district attorney's fees for the case.
According to the latest lawsuit, which was filed in Clark County District Court, Wynn Las Vegas and NBA Entertainment entered into an agreement for use of the resort's hotel and convention space during the Feb. 11-19, 2007, sports event.
At some point, NBA Entertainment authorized Alonzo Mourning Charities to use some of the convention and meeting space for a fundraiser, according to the lawsuit.
Payment for the facilities used by the charity are the only bills in dispute, and the Wynn contends the NBA is responsible for paying those.
Maureen Coyle, NBA vice president of communications, said the league could not comment on the lawsuit because its attorneys have not seen it.
Multiple calls to Mourning's Florida-based charity were not returned by deadline.
Representatives for Wynn Las Vegas declined to comment on the litigation.
According to a Mourning fan Web site and an online promotional video, a charity billiards tournament and silent auction were held at Wynn Las Vegas on Feb. 15, 2007.
More than $500,000 was raised during the event, according to a video of the event found on YouTube.
Mourning's nonprofit organization focuses on "the educational development of youth by developing programs and youth enrichment centers that promote positive change in low socioeconomic communities," according to the charity's Web site.
Mourning, a player with the Miami Heat and 15-year veteran of the league, could not be reached for comment.
Contact reporter Arnold M. Knightly at aknightly@reviewjournal.com or 702-477-3893.