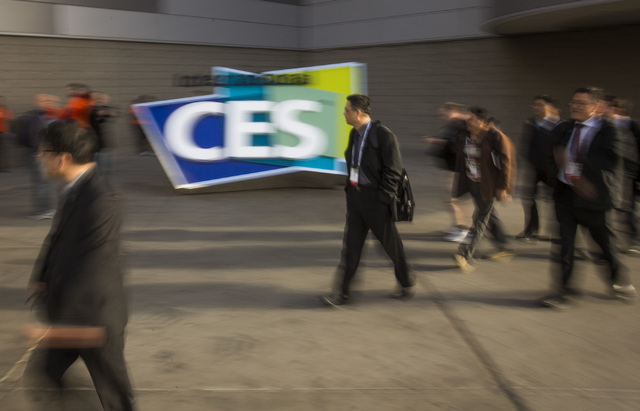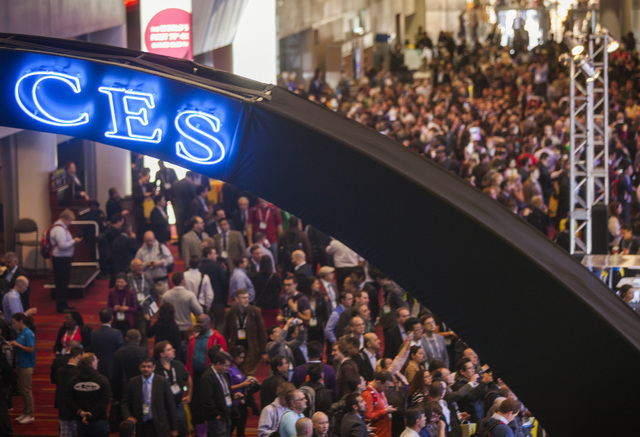 Yahoo's out to save the news and magazine industries in its own technical way.
Welcome to Yahoo News Digest and Digital Magazines.
At the tech giant's keynote Tuesday afternoon at the 2014 International CES, Yahoo management made a series of content-centered announcements that should make news junkies very happy. CEO Marissa Mayer said Yahoo is working to simplify how people consume information through search, communications, digital magazines and video.
Wearing a cobalt blue, knee-length dress, Mayer took the stage Tuesday afternoon at the LVH Theater, joined by a series of guest speakers that included Katie Couric, the company's global anchor. While onstage Couric remarked how the news industry has changed and how anyone with a Twitter handle can break stories.
"Linking has too often replaced reporting," Couric said.
Problems arise, she said, when would-be journalists lack experience, expertise and the integrity needed to do real journalism. Thus, with Yahoo News Digest, the company is striving to curate the most newsworthy content, streamlining the influx of information available today.
"It truly is an extraordinary experience," Couric said.
Couric and staffers will be producing original content, but much like Yahoo video that combines original work with videos created outside of Yahoo, the news content on Digest will be curated from worldwide sources.
"The news industry has become increasingly fragmented," Mayer said.
This can give readers a condensed, digital newspaper feed sourced from outlets all over the world.
Yahoo product manager Nick D'Alosio said Yahoo News Digest will provide two daily summaries with important news, algorithmically produced but editorially curated to create a blend of tech and journalism.
"We want to give users a daily source of knowledge we believe is missing today," D'Alioso said.
Top morning stories, for example, will come from multiple sources with summaries, images, maps, Wikipedia context and a list of tweets related to the story, plus all the original articles that helped comprise the topic on Yahoo.
On Tuesday, Yahoo also launched its topic-centric digital magazines, kicking things off with food and tech. To see the new tech site, visit www.yahoo.com/tech.
The new magazines will feature topic-specific stories and content. The food magazine will have recipes, for example, and the tech mag will feature Kickstarter project reviews. David Pogue, who's leading the tech magazine, said he plans to focus the content to people who aren't gearheads. He added he's planning to breakdown technology into layman's terms for the masses.
The magazines are laid out in a tile representation, and each tile expands when you click on an article instead of opening in a new window. Also, there will be no banner ads. Instead, the ads will appear in the layout, much like a print magazine.
Mayer said she wanted the ads in the digital magazines to enhance the experience, much like they do in print magazines.
During the keynote, Mayer also announced Yahoo's acquisition of Aviate, which can help create a new home screen experience by organizing apps based on contextual clues. Tumblr's sponsored posts also will be powered by Yahoo advertising, which enables targeting features.
Tumblr's CEO, David Karp, said the average post is read about 14 times on the site, and the average sponsored post is reblogged 10,000 times.
Mayer has been Yahoo's chief executive since July 2012. Yahoo has 400 million monthly users.
CES runs through Friday. The trade show attracts about 152,000 people from the retail, technology and journalism worlds.
"CES represents all aspects of the tech ecosystem," said Gary Shapiro, the president and CEO of the Consumer Electronics Association.
In his morning keynote, Shapiro said the Consumer Electronics Association expects consumer electronics revenue to grow 2.4 percent to $208 billion in 2014.
Contact reporter Laura Carroll at lcarroll@reviewjournal.com or 702-380-4588. Follow @lscvegas on Twitter.