18-year-old indicted after allegedly making threats to 'shoot up' Arkansas school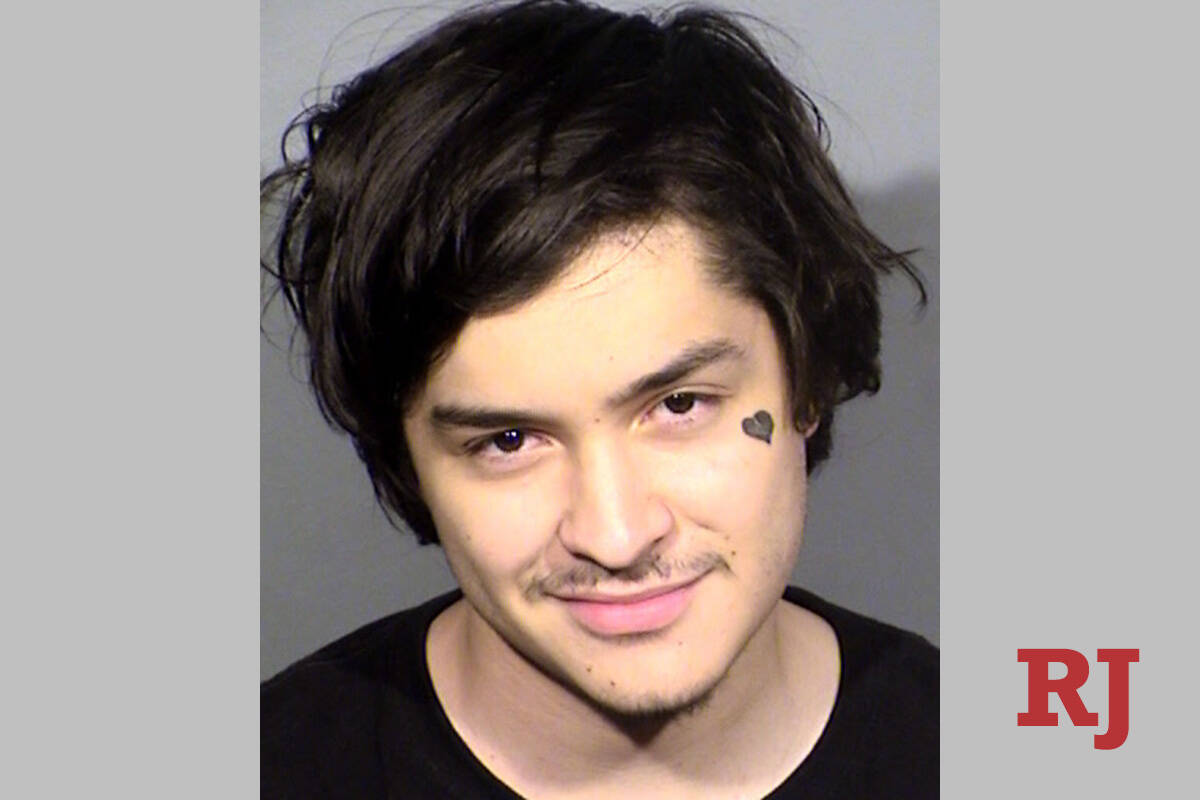 An 18-year-old North Las Vegas man who told police that he was "fascinated by school shooters" is facing a felony charge after FBI agents claimed he wrote threats in an online chat room to "shoot up" a school in Arkansas.
Anthony Suazo was indicted by a grand jury in District Court on May 9 on one felony count of making threats or conveying false information concerning an act of terrorism following his arrest in Las Vegas on April 14, according to police and court records.
Agents of the FBI field office in Little Rock, Ark., on April 14 contacted the Las Vegas FBI office and the Southern Nevada Joint Terrorism Task Force, a local police-FBI team, after tracing posts on the chat site Discord to Suazo about an alleged planned shooting at an Arkansas school, police reported.
The agents reported that in the chat room, the poster allegedly threatened a shooting at Lincoln High School in Arkansas and mentioned having an AR-15 rifle, police stated in a report.
Las Vegas police Det. Kenneth Mead, an officer of the task force assigned to the investigation, read to the grand jury the poster's Discord comments, including "who's ready to die," "I think I'm going to shoot up my old school tomorrow," "it's a weird feeling knowing I'm going to be dead in two weeks," "if you go to Lincoln High School I suggest you drop out by May 1st, "if either life in prison or death, I choose death," "haven't done it yet, still waiting for my ammo to arrive," and "I'm on the verge of killing myself and others."
The user name on the posts, Salvador_Ramos#1753, included the name of the late gunman in the May 24, 2022 mass shooting that killed 19 students and two adults at a grammar school in Uvalde, Texas, Mead told the grand jury.
The FBI tracked the internet protocol address from the Discord account to Suazo, who was living in the 3000 block of Myrtle Creek Court in North Las Vegas, Mead stated.
When Mead contacted Suazo, the suspect at first denied being the poster but "broke down" and admitted to it after being informed about the evidence from the FBI, the detective testified.
Suazo, he said, felt "suicidal that morning" and while chatting with others from Arkansas, thought he was not getting enough attention from them in his posts about firearms.
Suazo read a post from someone who mentioned "shooting up a police station" and so decided to key in on that person and write about making threats to Arkansas, Mead said.
The suspect told police that "he randomly thought of the name Lincoln High School after thinking of Abraham Lincoln," based on the report of his arrest.
According to a Google search, Lincoln High Schools are located in the towns of Lincoln and Camden in Arkansas.
In a police interview, Suazo also brought up the Columbine High School shooting in Colorado, where two students shot and killed 13 people and wounded 20 on April 20, 1999.
"Suazo said he identifies with the shooters in Columbine but said it was hard to explain why," police reported. "He admitted he was fascinated by school shooters."
Suazo is in the Clark County Detention Center on Tuesday with his bail set at $500,000.
His jury trial is scheduled to begin in District Court on June 19.
Contact Jeff Burbank at jburbank@reviewjournal.com or 702-383-0382. Follow him @JeffBurbank2 on Twitter.