2nd suspect in shooting at state trooper arrested in California
Updated September 13, 2023 - 7:19 pm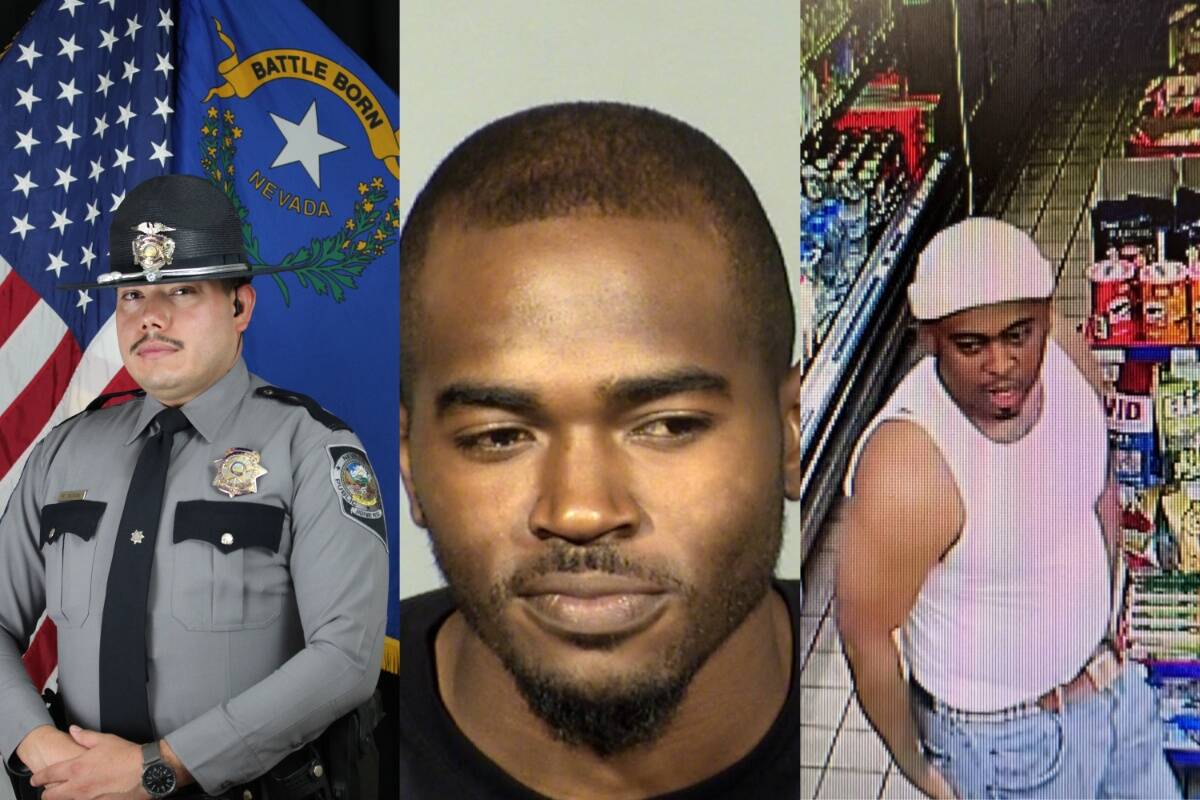 A second suspect wanted in connection with the mid-August shooting of a Nevada Highway Patrol trooper has been apprehended in California.
Domico Mangum, 34, was arrested Tuesday by police officers in San Jose, the Metropolitan Police Department said.
He faces extradition to Las Vegas on several felony charges, including attempted murder with a deadly weapon on a first responder, assault of a protected person with use of a deadly weapon and owning or possessing a gun by a prohibited person.
Chayson Lawson, 30, was previously arrested on suspicion of driving the vehicle in the early Aug. 11 shooting of a Nevada Highway Patrol trooper who was attempting to make a traffic stop near South Rainbow Boulevard and Mountain's Edge Parkway.
Police say the passenger got out of the vehicle and began shooting at trooper Martin Moran, who was seated inside his marked unit, the Metro news release said. The passenger, later identified by police as Mangum, got back in the vehicle and the driver drove back past the trooper and an officer-involved shooting occurred, Metro said.
The vehicle continued about a block across Mountain's Edge Parkway where it crashed into a wall. The driver and Mangum got out of the vehicle and fled on foot.
Anyone with information about the shooting is urged to contact the LVMPD Fusion Center at 702-828-7777. To remain anonymous, contact Crime Stoppers at 702-385-5555, or at www.crimestoppersofnv.com.
Contact Marvin Clemons at mclemons@reviewjournal.com.